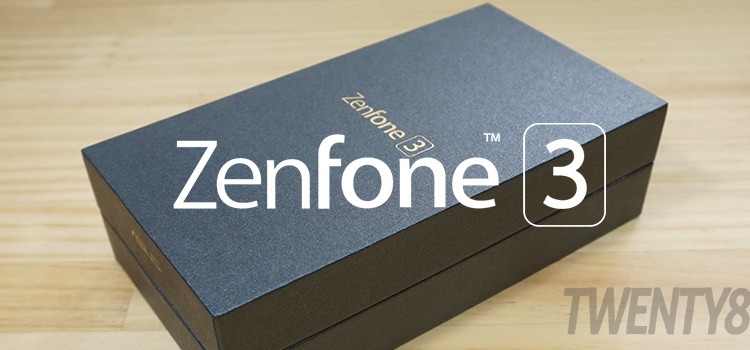 ZenFone 3 has evolved to something that is very cool and impressed a lot of ZenFone fans across the globe. Thanks to the Zenvolution...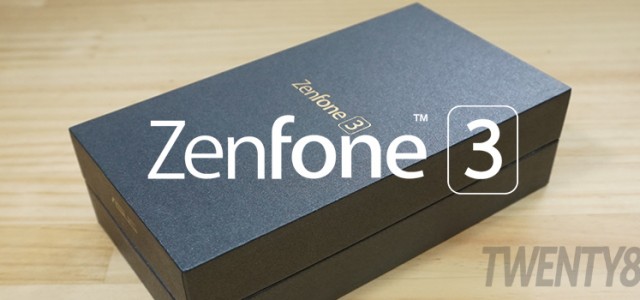 ZenFone 3 has evolved to something that is very cool and impressed a lot of ZenFone fans across the globe. Thanks to the Zenvolution event, consumers were able to understand more of what has ASUS has in store for each of the ZenFone 3 variants that has been released in the Philippines. I were able to get my hands on the ZenFone 3 ZE552KL and took it for a spin.

I took our time reviewing the handset because we really wanted to see if the device is worth its price and to simulate as many real-world scenarios as I can. I also wanted to do prolonged stress tests on the device to see if it can perform up to standard. Before we start the actual review, check out the specs:
Full Specifications:
Processor: Qualcomm Snapdragon 625 MSM8953 Quad-core 2.0 GHz
RAM: 4GB
ROM: 64GB / MicroSD Slot (up to 256GB)
Display: 5.5-in FHD Super IPS+ LCD 1920×1080 (401 ppi) via Corning Gorilla Glass 3
GPU: Adreno 506
Front Camera: 8 MP f/2.0 with Wide Angle Lens
Rear Camera: 16 MP f/2.0 with Tri-Tech Auto Focus System, Axis OIS, Axis EIS 4 and Dual Tone LED Flash
Battery: 3000 mAh Lithium Polymer
Network / Wireless Connectivity: 802.11a/b/g/n/ac (Dual-band) Bluetooth v4.2, A2DP, EDR, LE
SIM: Dual 3G, HSPA+, LTE / Dual Sim Active (Nano-SIM/ Micro-SIM, dual stand-by)
Connectivity: USB v2.0 Type-C 1.0 reversible connector
Sensors: Fingerprint/G-Sensor/E-Compass/Gyroscope/Proximity/Ambient Light Sensor/GPS/GLONASS
OS: Android Marshmallow 6.0 with ZenUI 3.0
Dimensions: 152.6 x 77.4 x 7.7 mm
Weight: 155 grams
Colors: Sapphire Black, Moonlight White, Shimmer Gold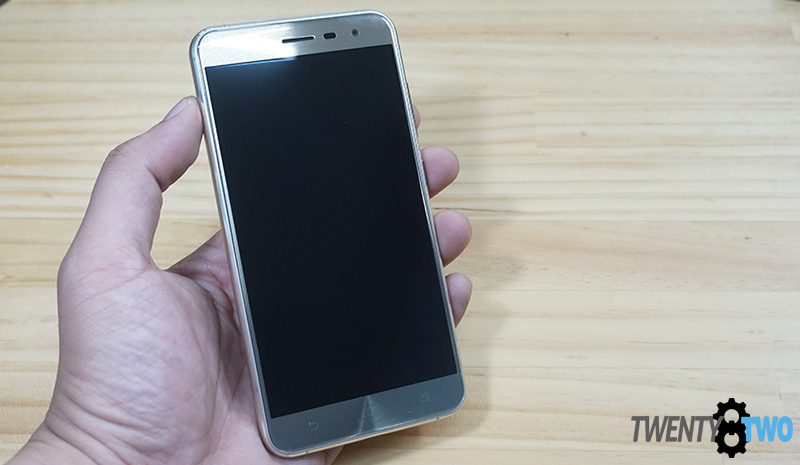 Build and Design:
The ZenFone 3 is miles apart from the ABS plastic injection mould design of the ZenFone 2. This ZenFone 3 is crafted with an aluminum unibody and Gorilla Glass 2.5D. It's perfect in the hand. I had no hassle taking it out from my pocket for a phone call.  The back plate of the device also made with Gorilla Glass and reminded me of my old MyPhone Infinity 1. The only downside to having a glass back is that it becomes a fingerprint magnet. In the ZenFone 3's case, marks and smudges are easily wiped off, which is a nice plus.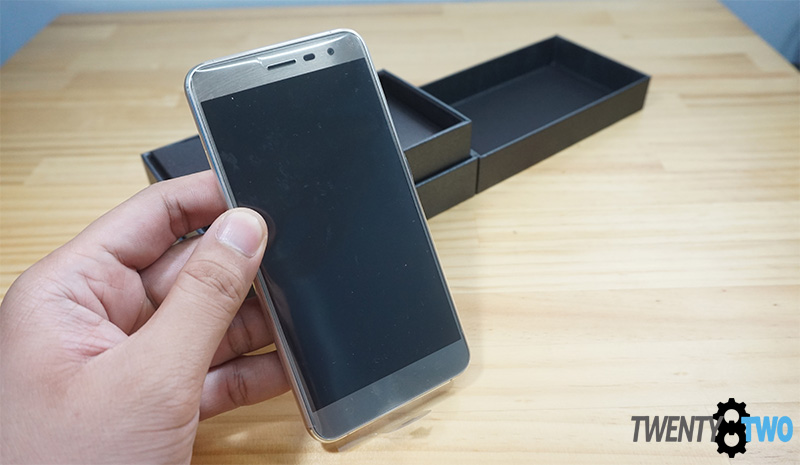 The design of the phone is simple and straightforward. Honestly, it doesn't bother me at all if it looks like a Samsung Note 4. It can be said that this is ASUS trying out something new with their flagships, and not tying itself down to an old and worn-out formula for aesthetics. The buttons are properly placed from screen lock to volume control. The fingerprint sensor located at the back of the device can be easily reached by your index finger (or any other finger you have registered) and everything it is aesthetically and ergonomically designed for easy use.

Display:
Upon inspection the ZenFone 3's display is vibrant and can actually be compared it to an AMOLED-based display like that of Samsung's. The colors are not bleeding too much and the color spectrum is balanced. It's not too vibrant that it almost hurts the eyes but not too drab either.
Fingerprint Sensor: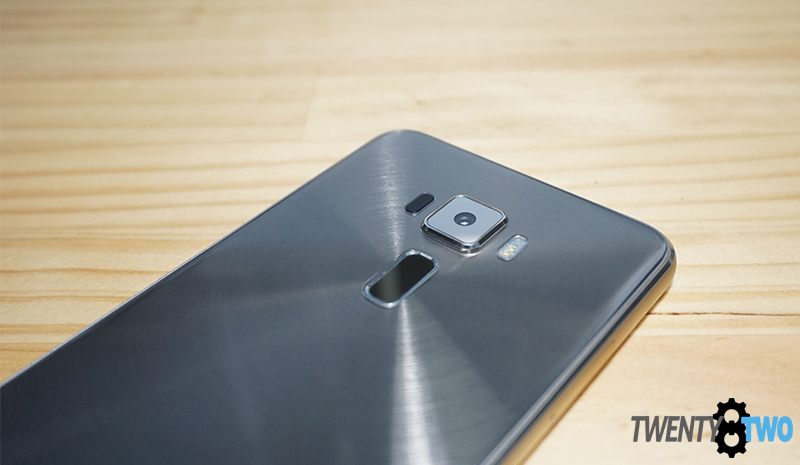 The newest value added security feature in your ZenFone 3 is the fingerprint or biometrics sensor. Unlocking the phone was easy and ASUS did a good job with it. You can opt for fingerprint unlock comboed with the standard PIN or pattern unlock but at this point, I was enjoying the fingerprint sensor too much to be bothered with extra unlock options.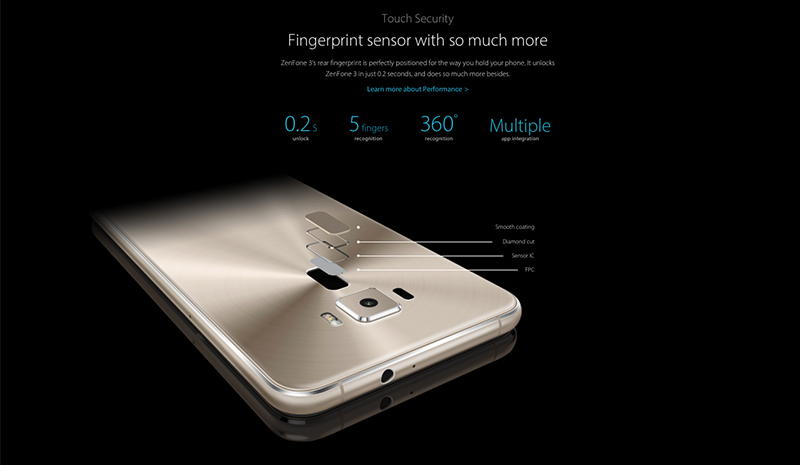 Software and UI:
ASUS baked the ZenUI 3.0 into the ZenFone 3, allowing customization options for live wallpapers, apps, widgets, as well as personalizing themes. There are icon packs to choose from and can be accessed directly from ASUS ZenUI. If you're not satisfied with the pre-installed options, you can always download icon pack and theme apps from ASUS in the Google Play Store.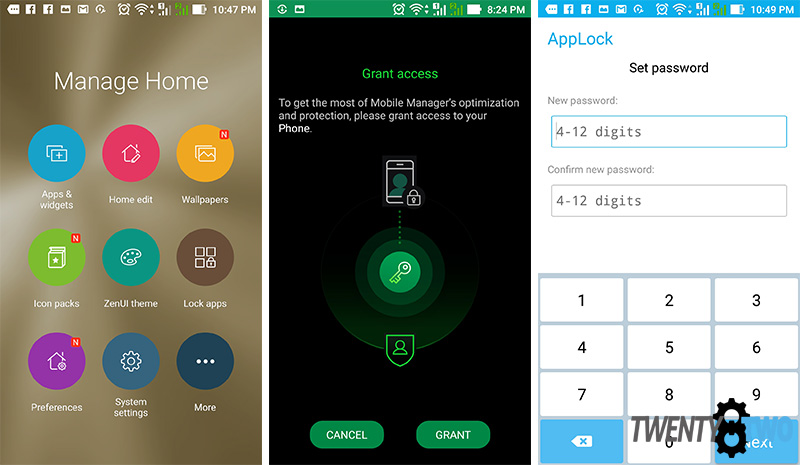 ASUS also gave users the option to lock apps for additional security and to keep other people from snooping around you mobile phone.
Everyone's favorite double tap to sleep/wake is back for the ZenFone 3, and this time it takes a quarter of a second for the device to respond. This is definitely a plus as it is both intuitive and convenient.
Sound Quality:

I used Spotify to test out the phone's sound quality with hand-picked songs across different genres so I can really experience what the handset has to offer in terms of audio entertainment.

Genres Tested:
Alternative – My Chemical Romance – The Ghost of You
Hip Hop and R&B – Bone Thugs n Harmony – Crossroads
Hard Rock – ACDC – Shoot to Thrill
House-  Samantha James – Rise
Trance – KSHMR, Vassy and Tiesto – Secrets
I used my Ultimate Ears SuperFi 3 earphones with FiiO UE Braided Cables. Testing it via ZenFone 3 blew my mind away as it certainly ads more life to music. The phone gave a balanced sound signature: everything in the sound spectrum was there from highs to mids and lows. The SuperFi 3 combined with the ASUS SonicMaster 3.0 made the experience perfect for me, and I can definitely say that audiophiles will not be let down in choosing the ZenFone 3 as their secondary music player.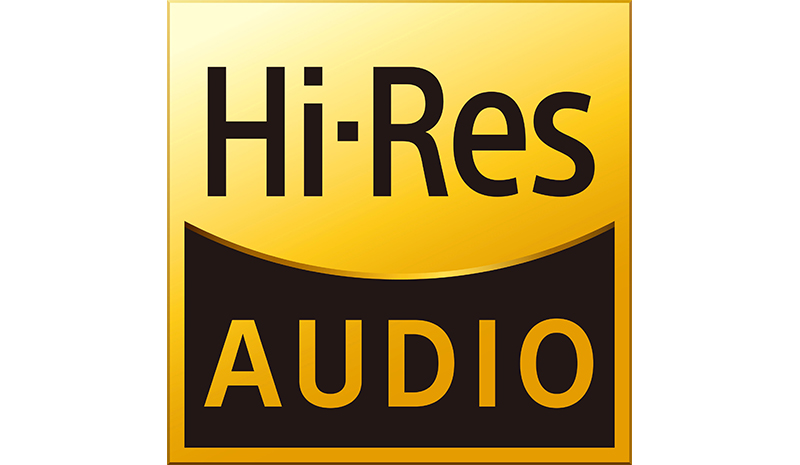 Charging:
I was impressed with the phone's charging capabilities! The device's specific Snapdragon chipset allowed fast charging without the need for any kind of dock, port, or adaptor. Just be sure to use the pre-packaged charging plug and so you can get safely get the most juice in one charge.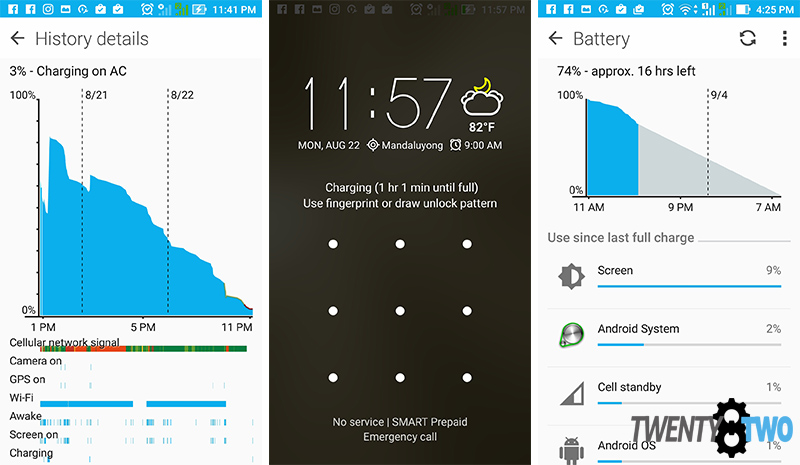 Benchmarks: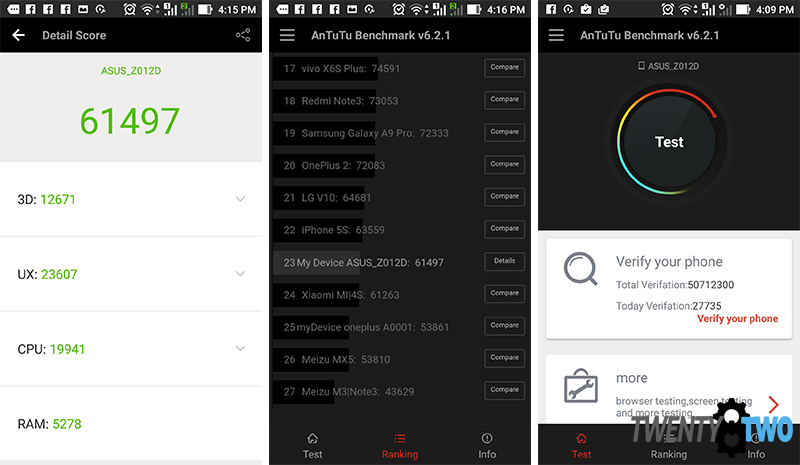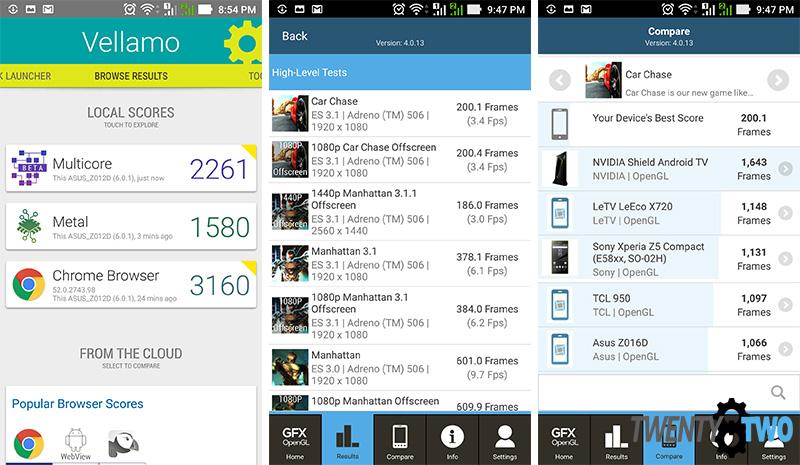 Camera Shoot Test:
Food Shots via Field of Depth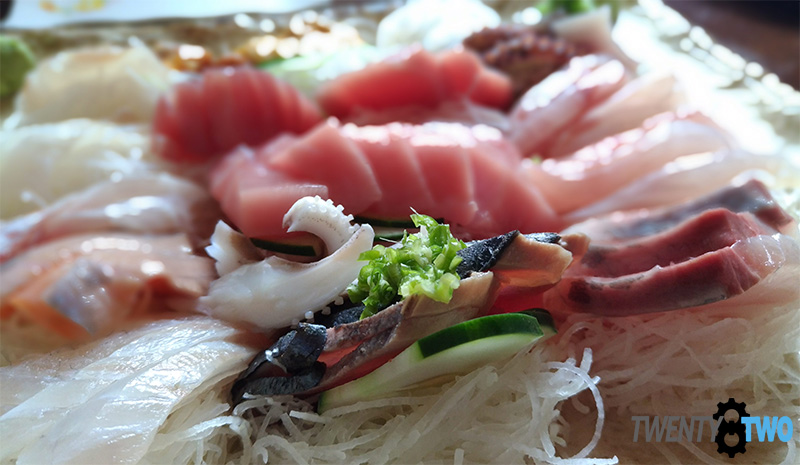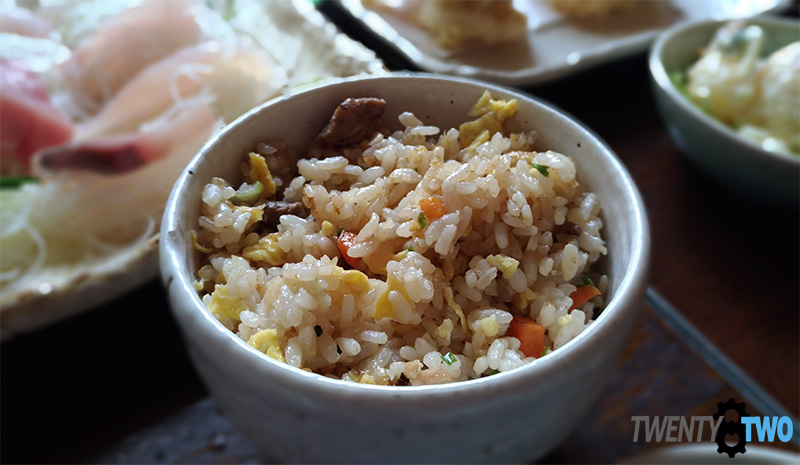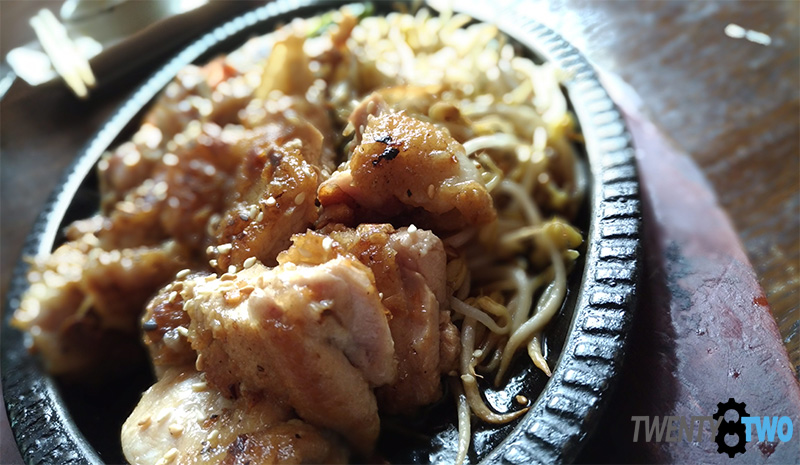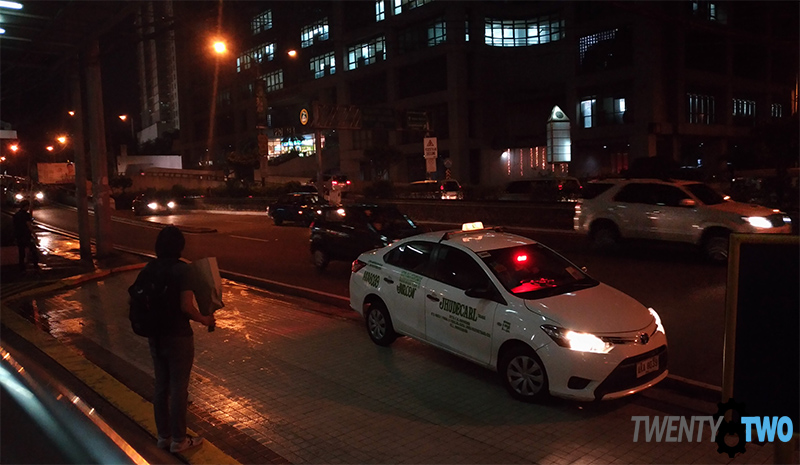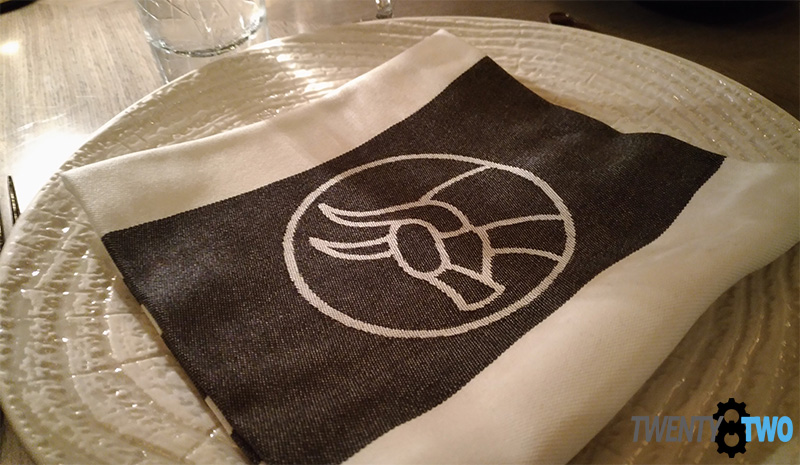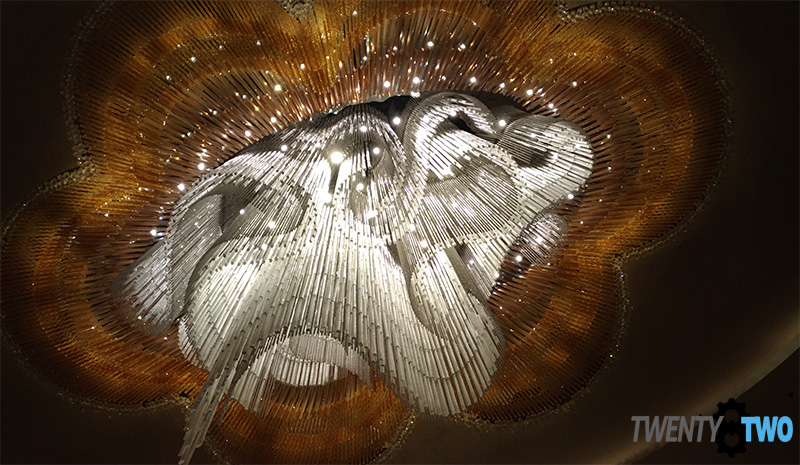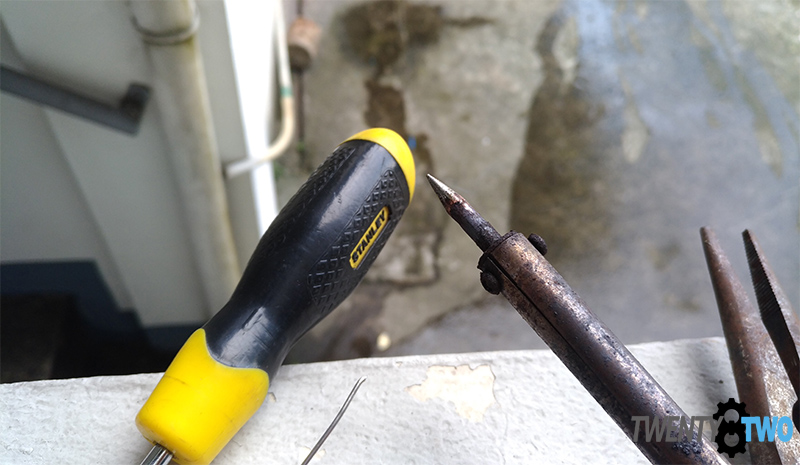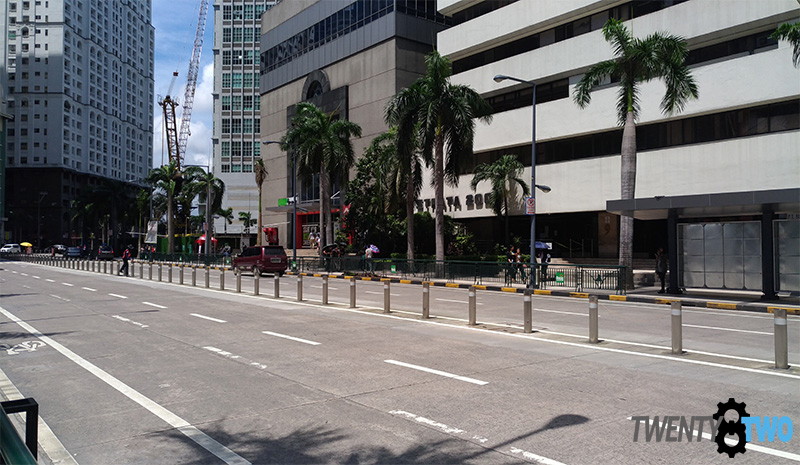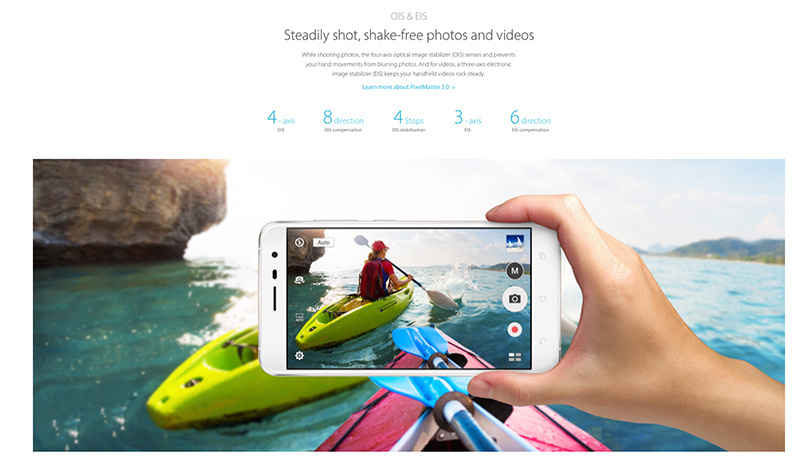 Taking photos isn't problematic nor complicated using the ZenFone 3 thanks to the TriTech Auto Focus system. Combined with the PixelMaster 3.0 technology and the Sony IMX 298 camera sensor makes photos turn out vibrant and blur-free in any kind of lighting situation. I've used the ZenFone 3 on mainly cloudy days thanks to the weather and have no problems producing vibrant colors that really stand out in the drab background.
Taking videos is no problem for the ZenFone 3 either, as you can see in the set of test footage below: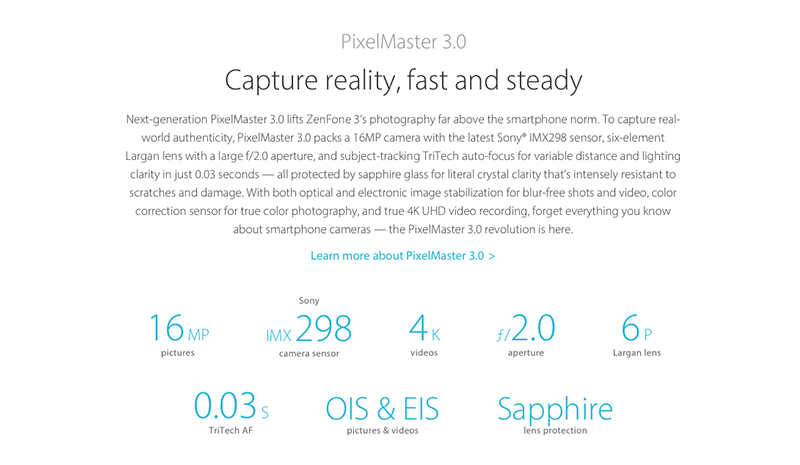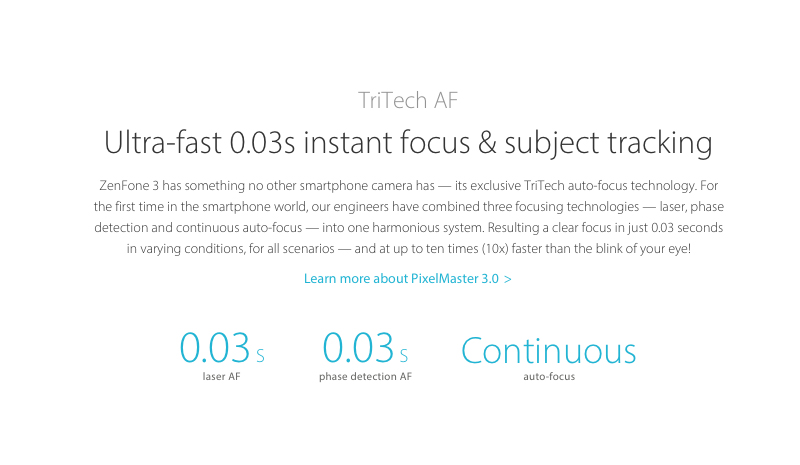 Camera Video Shoot Test
1080p Slow Motion on Lowlight
Gaming: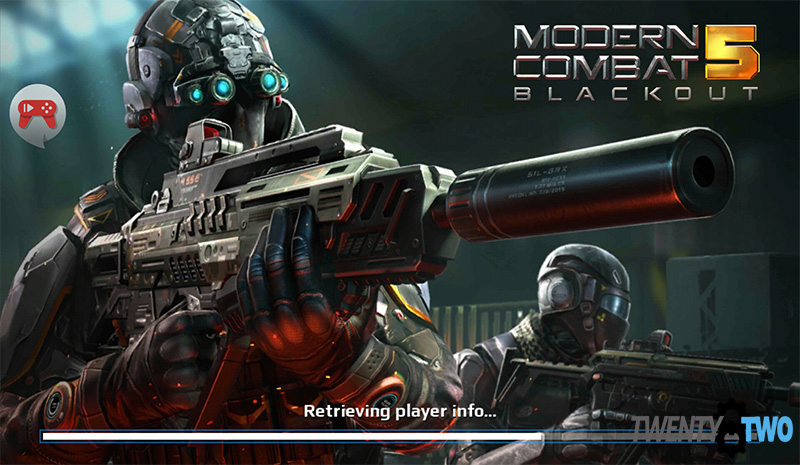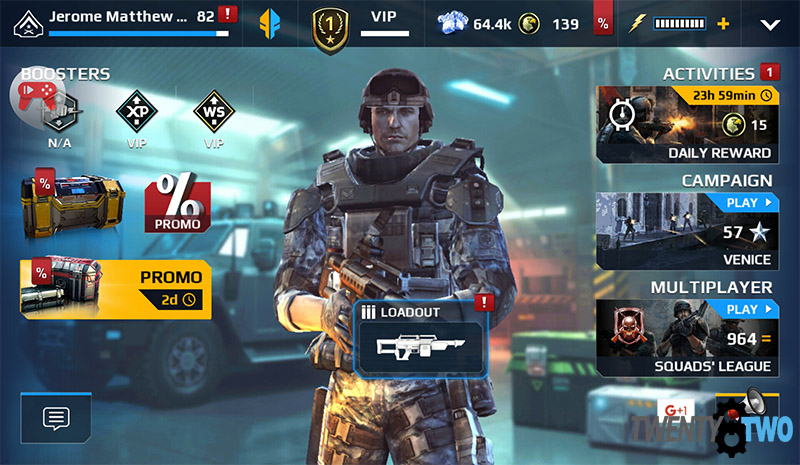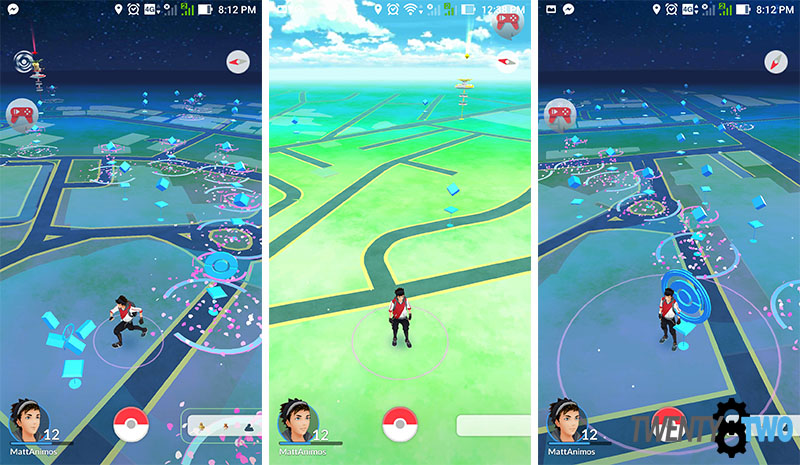 I started the ZenFone 3 gaming experience slowly via Pokemon Go. It delivers the best AR game experience without any hitch from Gyro Sensors to GPS and speeds of the game itself.
I shifted gears and decided to see how the phone performs on more graphics-demanding games and downloaded Modern Combat 5. I definitely lost track of time because right at the start, the ZenFone delivered a great gaming experience. The visuals were crisp and clear, and there was virtually no input lag from the controls. The phone did not overheat at all, which is usually the case when playing graphics-intensive games. 
Game Genie:
ASUS also provided the Game Genie app for the ZenFone 3, allowing gamers the option to record their games for later upload. Again I used Modern Combat 5 for the test and found that it worked flawlessly in the background, recording your game without hampering the phone's performance. The Game Genie option pops out during the game initialization but then can be quickly tucked away if you feel that it interferes with your gameplay. Just set what you want it to do and start playing!
Check out the sample below of a game recording:
Network Speed Test
Speed tests on the ZenFone 3 worked out well thanks to the specs and the much-reported acquisition of the 700MHz frequency band by telcos. Streaming content in the form of YouTube videos and Twitch livestreams was really hassle-free with minimal lag.
Power Consumption:
Based on experience with the ZenFone 3 it takes almost 2 days to drain the battery on medium to high usage. But on standby it can attain almost a week of power by checking the graph predictions. While this whole standby longevity will come in emergency situations, it's one of those things that you tend to forget (because we use mobile devices all the time) but will definitely appreciate when said emergency situation comes.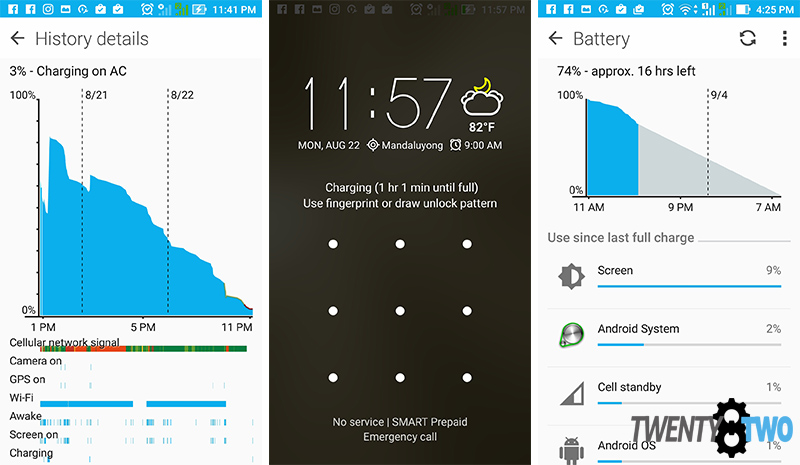 Daily Use:
First thing I noticed with the ZenFone 3 is that it has dual microphones making phone calls a lot clearer wherever you go and actually repel outside noise when you are having a conversation in a busy business district. Definitely a plus there, as background noise can seriously affect call quality.

Multitasking is no problem with the phone in my experience. I can easily read my email then quickly switch to my messaging apps quickly without any lag in the launching. I've also tried launching Snapchat and Instagram and then play Modern Combat 5 a bit while the apps are loading my friends' videos in the background with no noticeable heating or hiccups (which tend to happen when the phone is juggling a lot of processor-intensive commands at the same time).
Gaming heavily with Modern Combat 5 was the true test of the ZenFone 3 and amazingly everything turns out fine. The framerates on the device were good enough for me since I got used to PC gaming most of the time with high frame rates. I've gotten around 30fps when gaming on the ZenFone 3 which is really impressive. Note that this is not the top-of-the-line ZenFone to boot!

Final Thoughts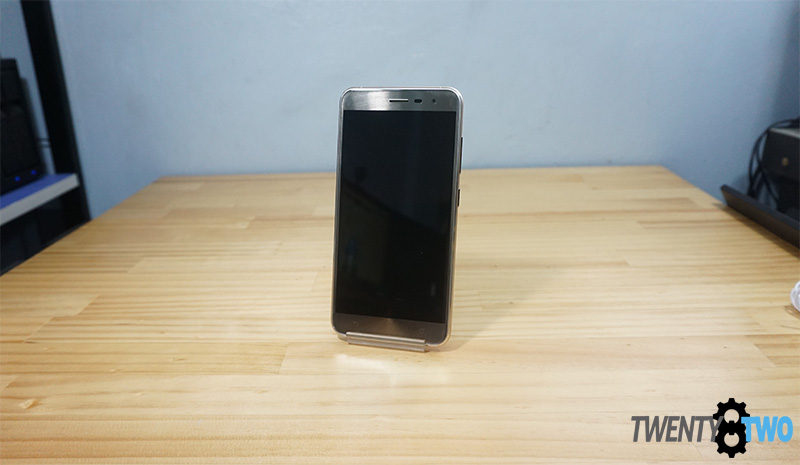 The ZenFone 3 was firing on all cylinders during our time testing it out. It doesn't weigh much, it's the perfect size for your hand and your pocket, and its specs and features would appeal to every type of consumer, from budding mobile photographers to audiophiles. However, I feel like this phone with these specs would be maximized in the hands of a mobile gamer. It can handle high graphics demand with ease, precision, and speed without heating issues. Plus, the fact that it has Game Genie and a good audio system creates a very positive gaming experience that goes beyond the phone, since gameplay recordings can be easily shared on social media.
The one thing that left me hanging is the rear glass panel. I don't really want to push the limits of the phone to see if it can withstand drops and such without a scratch. I will update this review with a protective case recommendation as soon as I am able to find one that performs admirably in drop tests.

Overall the ZenFone 3 performed above and beyond my expectations. From gaming, to battery life, and my favorite part the quick charge capability, the ZenFone 3 has placed me in a state of Zen.