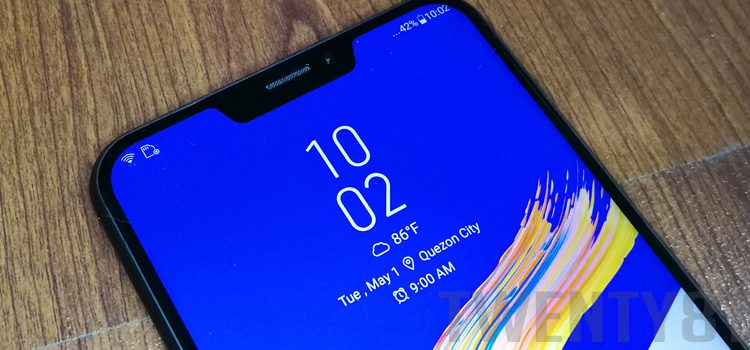 ASUS's new Zenfone 5 promises to go back to its roots in offering a device with great looks, great specs, and great value of...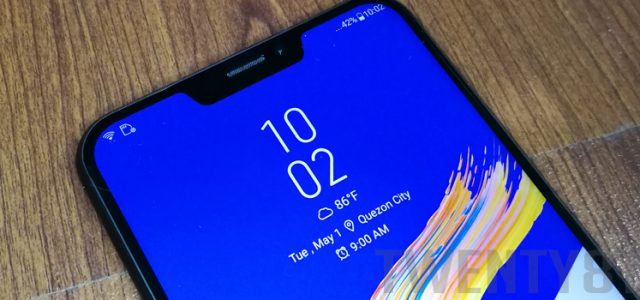 ASUS is back in the smartphone game with the launch of the Zenfone 5. Five years ago, the first Zenfone 5 was launched and enjoyed a warm reception with local consumers because of its looks, hardware, and most importantly, price. ASUS helped define the smartphone consumer in the Philippines with its first smartphone and now, years later, the brand comes #BackTo5, as its hashtag for the latest Zenfone goes. The new device aims to go back to its roots with a promise to deliver a great-looking phone with great specs and a price that can't be beat.
CHECK OUT: Our first impressions of the Zenfone 5
Before we dive down into the phone itself, here are some of the specs:
6.2-inch Full HD+ Super IPS+ Display with 19:9 display aspect ratio
Qualcomm Snapdragon 636 processor with AI Boost
Octa-Core Kyro260 CPU
Adreno 509 GPU
Android 8.0 Oreo
4GB RAM
64GB Internal Storage expandable via MicroSD
12MP + 8MP 120-degree wide angle rear camera
8MP front camera
ZenUI 5.0
Dual SIM
LTE
Bluetooth, GPS, A-GPS, WiFi
Fingerprint Scanner
Face Unlock
USB Type-C
3300mAh Battery with Fast Charging
Body and Display
While the Zenfone 5 is the brand's upper midrange offering, it's by no means a slouch in the three main categories it wants to bank on: looks, specs, and price. With a design aesthetic built from the ground up, the Zenfone 5 is a departure from how all the other Zenfones that came before it looked, and I must say, the glass front AND back panels on the phone give it a classy, premium feel. The camera lenses are raised and sure, the back panel may be a fingerprint magnet, but the unit does come with a clear plastic jelly case so smudges won't really be an issue while still showing off the brand's logo and the concentric circle design highlighting the device's fingerprint scanner.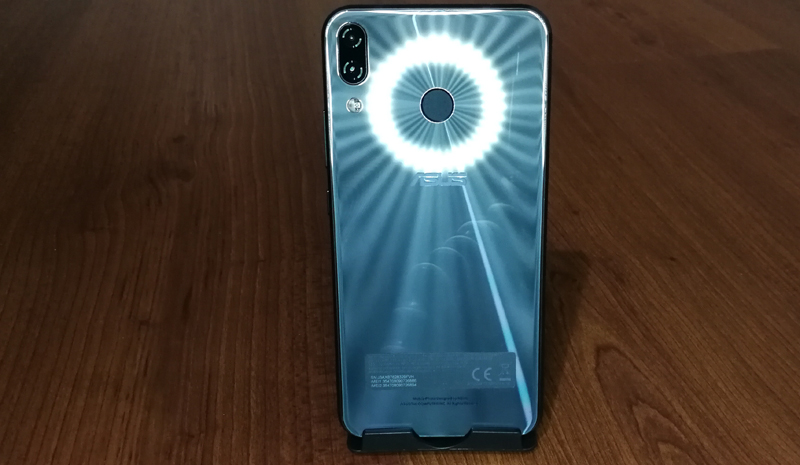 The Zenfone 5 is a really thin phone and I'm happy that the metal alloy they used for the body feels good in the hand. The glass back does make it slippery but the whole device doesn't creak at all when you squeeze from the sides. You can register multiple fingers on the unit's scanner, but you will need to tap your finger on it a couple of times for the phone to unlock. I've tried registering the same finger multiple times to get the angles recognized by the software but it seems like you do need to tap it at the right angle for it to do its thing.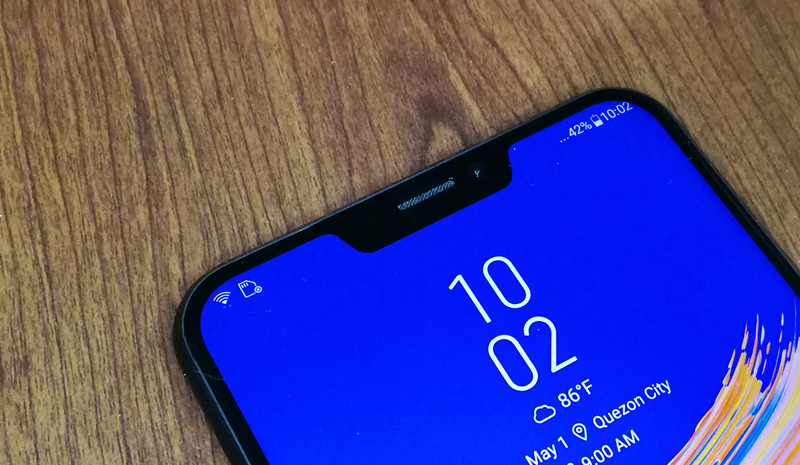 The 6.2 inch IPS full HD+ display of the Zenfone 5 is one of the brightest I've ever seen on a mobile phone. Chalk it up to ASUS for not changing an already good thing. The display is almost bezel-less and sports a 19:9 aspect ratio, making the phone look like it's bigger than its body. It does however, sport a notch on the top to hold the phone's receiver, IR scanner, and 8MP f/2.0 camera. I am not a big fan of notches but it seems to be the trend nowadays. I think that they should've just dropped the notch to be honest, since playing games on the phone will automatically put you in a screen mode that doesn't take up all the screen's real estate.
Performance
The Snapdragon 636 paired with an octa-core Kyro 260 CPU and Adreno 509 GPU make the Zenfone 5 a fast, powerful, and smooth phone to operate. Screen transitions and launching apps are whip quick. I never really found any problems using multiple apps in the span of a few minutes and that really helps when you need to copy text from the notepad application, paste it on Facebook, and then browse through your gallery for photos, then repeat it for Instagram. As far as using it as a daily driver, the Zenfone 5 performs flawlessly. It clearly defines itself as above midrange when it comes to performance.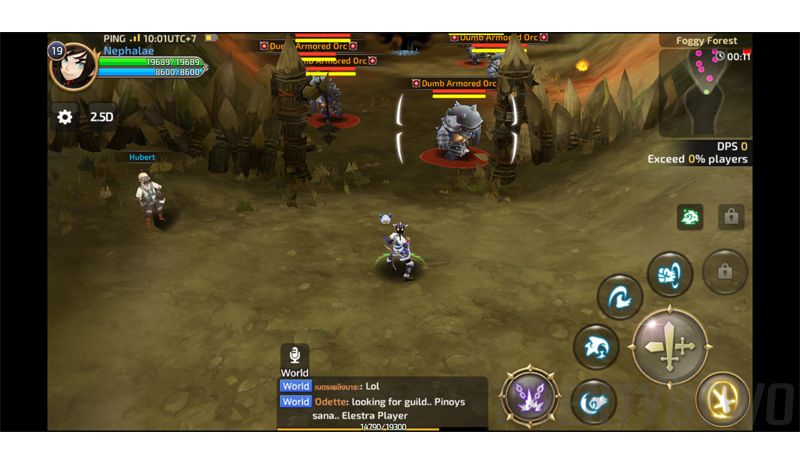 The phone doesn't bog down at the slightest when you have a YouTube video on, a movie in the background, and booting up Mobile Legends. When it comes to games, the bright and huge display work great and really enhances the gaming experience. We tested both Mobile Legends and Dragon Nest M on the device and there were no screen tears and everything runs as it should – smooth without a hitch.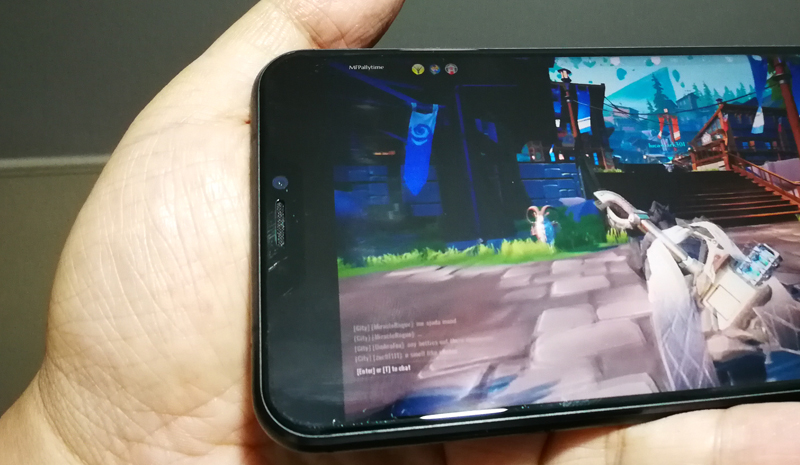 Watching movies and gaming on the Zenfone 5 is great, however you need to pinch the screen for the display take up all of the space, including the notch. This can be a distraction for some so by default it presents the screen with a boundary at the notch so it won't be a disturbance. For games, however, the phone automatically resizes your screen so unfortunately, you can't make full use of the 19:9 screen aspect ratio. The phone does heat up near the top as soon as you boot any of these two games so keep that in mind. I was happy that it didn't get to scorching levels of heat but as with most things, keeping the gameplay in moderation will definitely help in keeping your mobile device healthy and snappy for a long time.
The phone has Game Genie equipped, which means you can record gameplay for uploading later. This is very handy for content creators especially if a game doesn't have a native recording feature baked into the app. Be aware though, if you are planning to record your epic plays in Mobile Legends or just want to share highlights with your friends, the phone comes stock with 64GB of memory, which can run out pretty quick if you're doing one long run. Fortunately, the phone's storage can be upgraded up to 400GB. That, or just remember to offload your videos onto a PC via USB to Type-C cable. Yes, the Zenfone 5 has a Type-C port as in standard in any phone that's midrange or higher tier.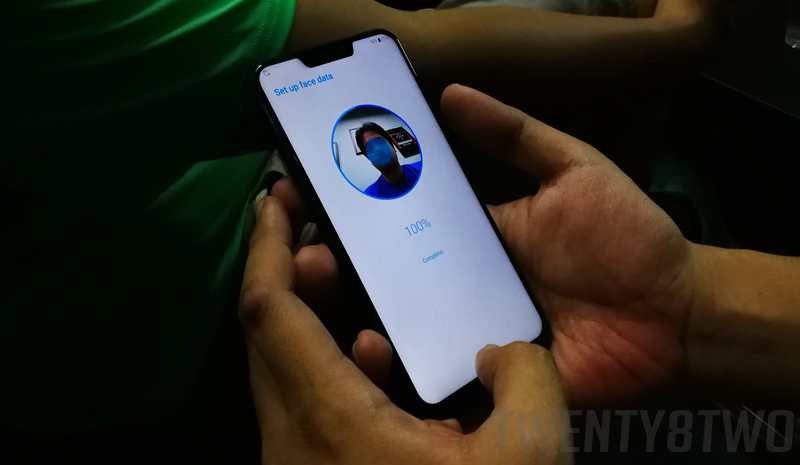 The Zenfone 5 also comes with facial recognition unlock which can come in very handy when you want to get to your apps quickly and your hands are wet or dirty. Setting up facial recognition is also quick, which is great feature all around for a midrange device. It's just that the fingerprint recognition is a bit slow and cumbersome to use, otherwise the phone's unlock/security features are flawless for a regular user.
Android 8.0 Oreo paired with the latest ZenUI 5.0 makes the phone colorful but still pleasing to the eye. If color temperature is a big thing for you, the device has a few ways of controlling brightness and a few predetermined settings on color range, making the display warm or cool depending on what you want. It also can have smart ringtone volumes depending on the noise level of your current environment. If you're outdoors, the phone detects this and sets your ringtone to loud and vice versa if you're in an office setting.
Camera
Now we get to the real meat of the review. I'm very pleased to say that the AI-assisted cameras on the Zenfone 5's rear panel work really well in most lighting conditions. In bright outdoor setups, the phone gives you vivid photos without breaking a sweat. In fact, I didn't really have to fiddle with the Pro settings (or manual mode) to get what I wanted out of my shots. The AI boost worked wonders on ASUS' cameras, which have been lagging behind in previous generations of their devices.
(Photos below are taken with the Zenfone 5 and have just been laid out on a template but not resized in any way.)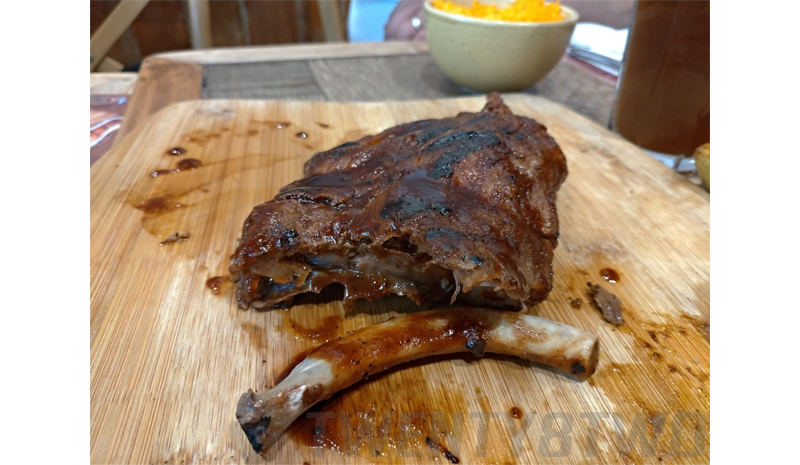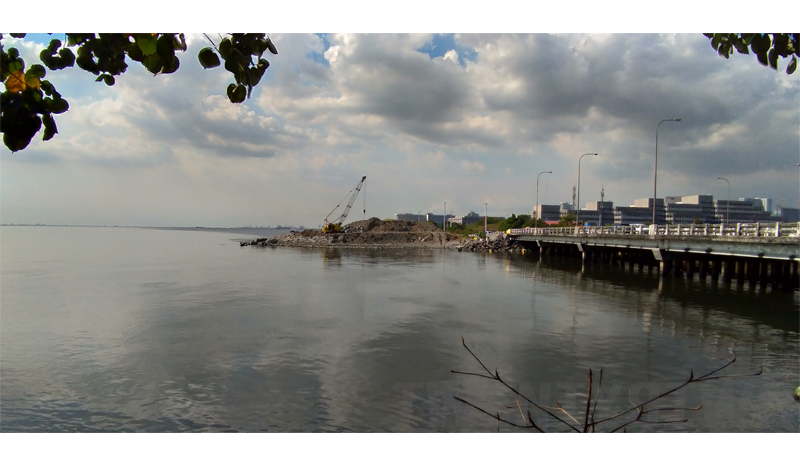 Wide angle shots are great on the Zenfone 5, and I highly recommend using it on vacation to capture as much of the scenery as possible. Having wide angle shots is never a bad thing, especially when the view is picturesque! The AI also comes in to detect scenes of the photos you take, like landscapes, pets, food, and selfies. The more you take the photos you like, the more the phone will learn as you do certain little adjustments to your photo. A few pictures later, and the phone already self-adjusts its settings to your preference, making picture taking faster and easier.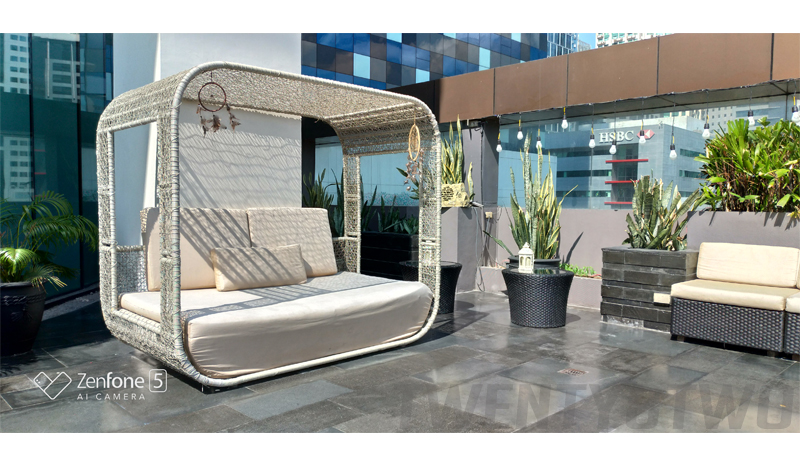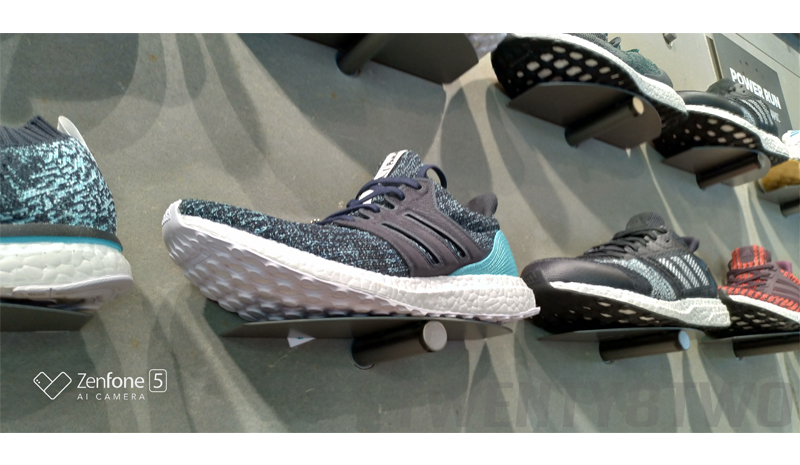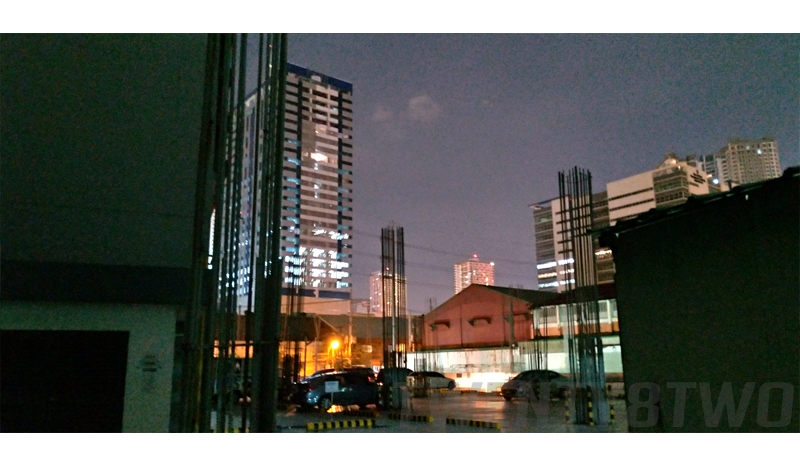 In the last photo, only the buildings in the background provided light. The rest of the parking lot was pitch black due to construction being done for the day. The photo had ample noise yes, and one could argue that the phone's camera has difficulty in low light situations, but this photo just shows that even in dark environments with little or faraway light, the Zenfone 5 can still take a decent photo (for something like Instagram, at least).
For some weird reason, I experienced a wavy, ripple-like effect when booting the camera of the Zenfone 5. I thought it was just the display being weird, but all the photos I took when this wave effect was happening came out blurry. I wasn't doing anything with the device, nor was I tinkering with anything in the background when this phenomenon started. A quick restart later and the phone was behaving as normal. Unfortunately, I couldn't replicate it again but I showed it to a few friends and they did notice the ripple effect.
Battery Life
At 3,300mAh, the Zenfone 5's battery is a heavyweight without sacrificing everything else. It can last up to 10 hours of heavy use with 4G always on, WiFi always on, and playing a game or two. When just the WiFi is on, the device's charge can last up to two days – with browsing and games. It can also charge other devices plugged into it, which is always something welcome, especially during emergencies. The unit comes with a quick charger, and can fully charge the phone in less than 2 hours from totally empty. Phones nowadays all come with some sort of quick charging solution which is great for people who are always on the go. Be aware though that using the phone while charging it tends to make it heat up a bit – not uncomfortable but the warmth is still noticeable.
Conclusion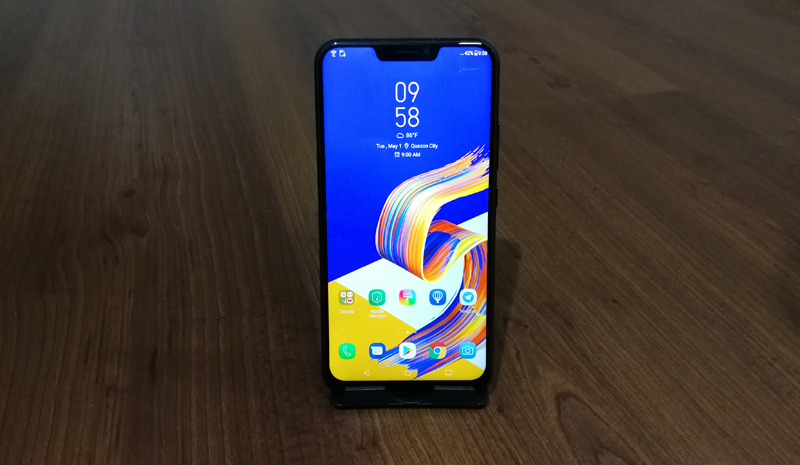 I seriously enjoyed my time with the Zenfone 5. It's a 5.7 inch phone with a 6.2 inch bright display that makes for great media viewing and great gaming. The camera paired with AI boost pushed the phone to the top of the pack of midrangers in my opinion. And all of this plus a massive battery and great AI-assisted management that you can manually set on or off make the Zenfone 5 a great device. There are a few cons I had, like the notch not really being needed and that wave/ripple effect on the display when using the camera plus the tendency to oversaturate the background on selfie mode, but those might be just nitpicks to most people/can be remedied from happening again/can be adjusted on manual settings.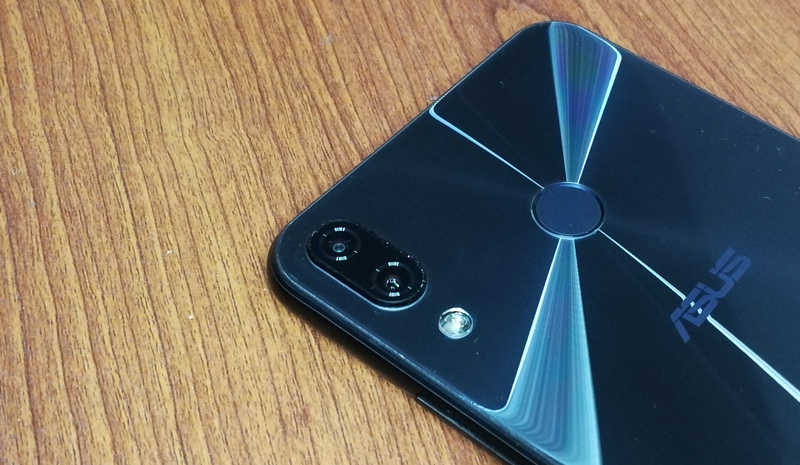 But did ASUS deliver on their promise of looks, specs, and price? Let me break it down: the Zenfone 5 looks like a flagship phone. The Zenfone 5 is crammed full of features that maximize its specs to deliver a great experience. At P19,995, the Zenfone 5 definitely is a bang for the buck smartphone, given everything you're getting. So yes, they have come full circle with the Zenfone 5 and hopefully this phone is the start of better offerings from the brand.