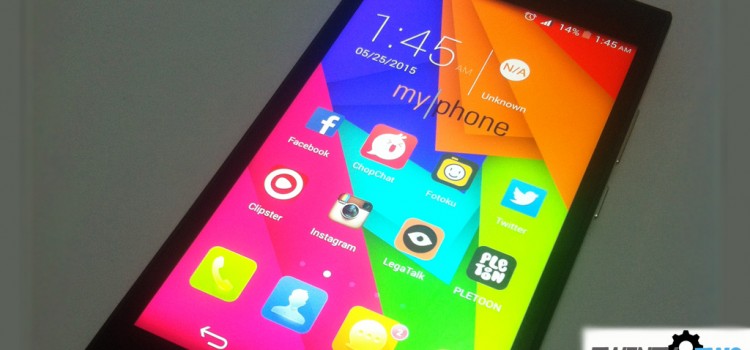 Different people have different needs when it comes to smartphones. We've been using the MyPhone Infinity 2 Lite for a while to see if...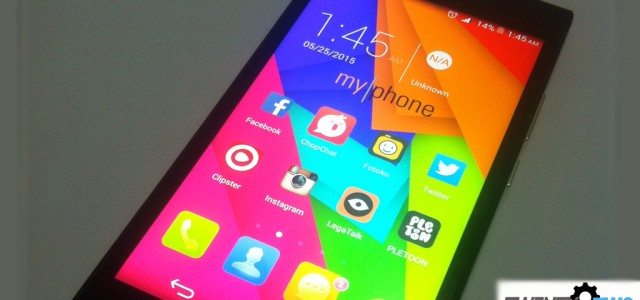 Different people have different needs when it comes to smartphones. We've been using the MyPhone Infinity 2 Lite for a while to see if it holds up as a handset that can travel with you.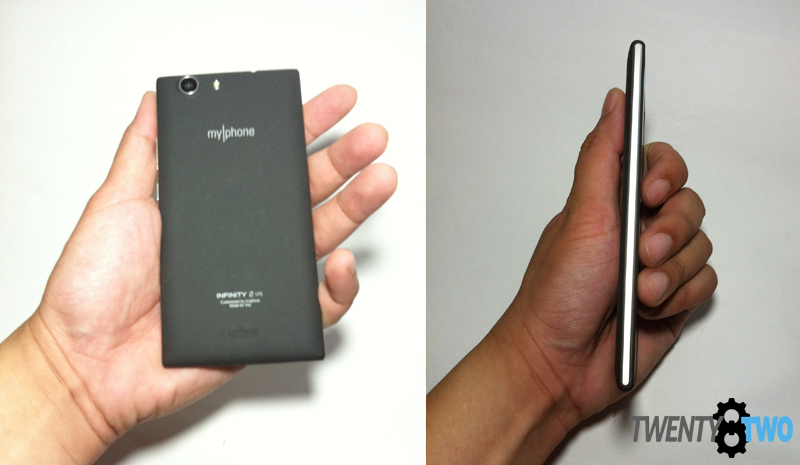 It's been a month since I received the MyPhone Infinity 2 Lite and have been using it as a daily driver. I've also been traveling for work all around the country the past few weeks so it's the perfect time to test what this device can really do. I wondered how it will hold up to the travel, and if it will keep up with being on-the-go all the time.
READ: FIRST IMPRESSIONS | MyPhone Infinity 2 Lite
First off, a quick spec sheet:
Processor: 1.4 GHz MT6592 octa core
RAM: 2 GB
ROM: 16 GB expandable via microSD up to 64 GB
Display: 5 Inches HD IPS 720 x 1280 w/ Gorilla Glass 3 Protection
GPU: Mali 450
Front Camera: 5 MP
Rear Camera: 13 MP f/2.2 Sony IMX 134 w/ LED flash and continuous shots up to 99 images and Blue Glass Filter
Battery: 2400 mAh non-removable
Connectivity: 3G, WiFi, Bluetooth 4.0, GPS, USB OTG
SIM: Dual-SIM, Dual-standby (micro)
OS: Android 4.4 Kitkat
Sensors: Light Sensor, Assistant Sensor ,Magnetic Sensor,Proximity Sensor, Gravity Sensor,
Frame: (Alloy) Magnalium (40% lighter and 2x stronger than steel)
Dimensions: 5 x 72.1 x 7.5 mm
Weight: 119 g
Benchmarking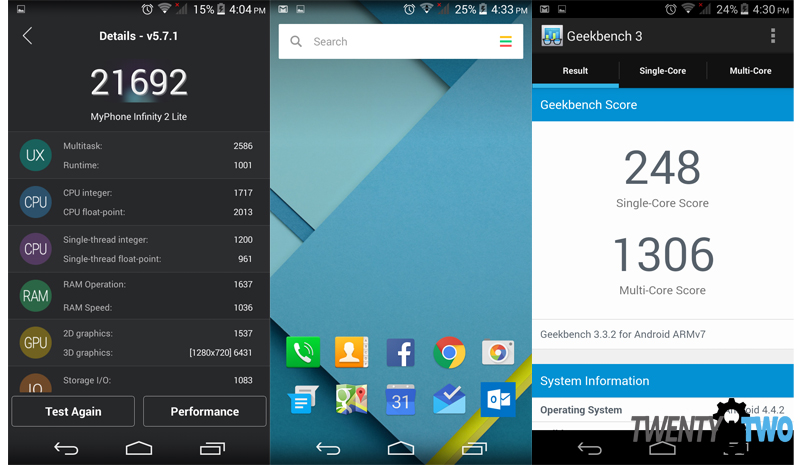 Display
The colors that you see when you power on the phone are pretty decent, though understandably lacking in the density department compared to their flagship, the MyPhone Infinity. For a device that's on the lower midrange price tier, the phone gets a passing grade on the display department.
Charging
It seems that this phone is looking for the assigned charger specified for this device. No matter what I'm doing or where in the phone I am, once I plug it to a charging port, the alert comes up. You can bypass the whole thing and charge your phone still with a different charger, however, so one tick of the box is all you really need. I purposely used the old charger from MyPhone Infinity for comparison.
Daily use
I used the MyPhone Infinity 2 Lite while on a work-related trip to Davao a few weeks back. The phone was quite responsive when answering calls and I didn't have a problem with the contacts nor call functions lagging when trying to call back someone. I also ran a few apps in the background as I was prone to multitasking on the go, like booking a cab through Grab Taxi, checking out where my hotel was via Google Maps, sending emails to the home office, and capturing the scenery. Even with so many things going on, the Infinity 2 Lite was smooth as it could be which was a big plus. The MyPhone Infinity 2 Lite became my buddy for 3 weeks from my Daily Store routines to Davao deployment rounds for the office.
Voice quality and screen response
Phone call voice quality while having a conversation is fair enough for me on this phone. The speakers deliver clear sound without that much interference or static. The screen is responsive in my opinion and I give this an above average score. Getting around the phone is indeed blazing fast without any hiccups.
Camera performance
My encounters with the phone as a daily point-and-shoot camera are quite trivial. If I shoot something underneath strong sunlight it gives a good color saturation as with any smartphone camera. But this time around it's a different ball game when the light levels drop, like in late afternoon and early evening. The shutter speed drops painfully low, and you really need to have surgeon's hands to make sure the outcome isn't blurry. The sensor can also be a little slow when it comes to adjusting, which was something I had to learn the hard way when trying to take a photo while moving. Click the images to enlarge.
Gaming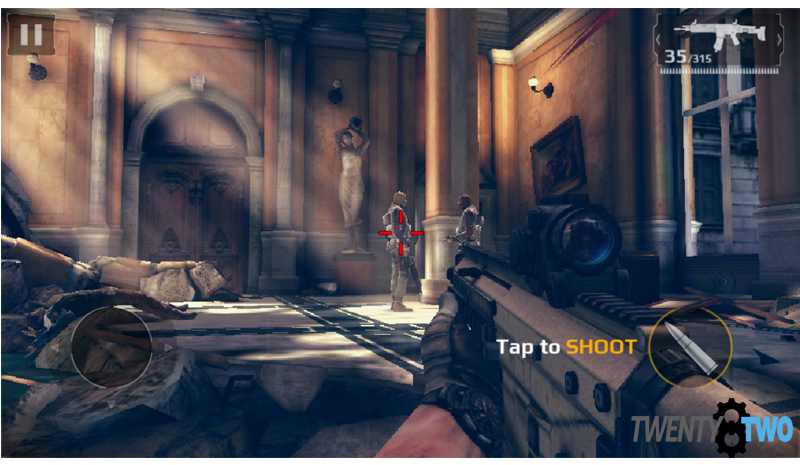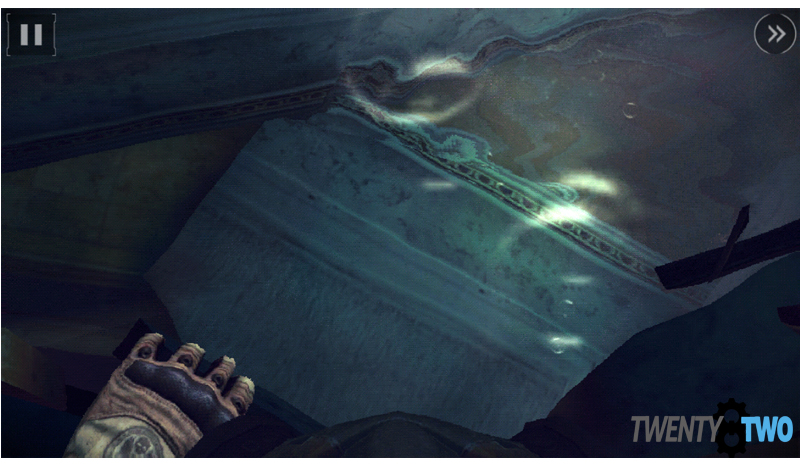 'Modern Combat 5: Blackout' is the game of choice. I picked this since it worked well on the ASUS ZenFone 2, so I was curious if the Infinity 2 Lite could handle its hardware demands. The gaming experience works properly but the screen color is not so detailed. Make no mistake, the FPS gamer in me is properly satisfied with the outcome, keeping in mind the specs of the device. Heat isn't an issue at all – a big thing if you're a smartphone gamer – and is probably due to the materials MyPhone used for the back panel.
Battery life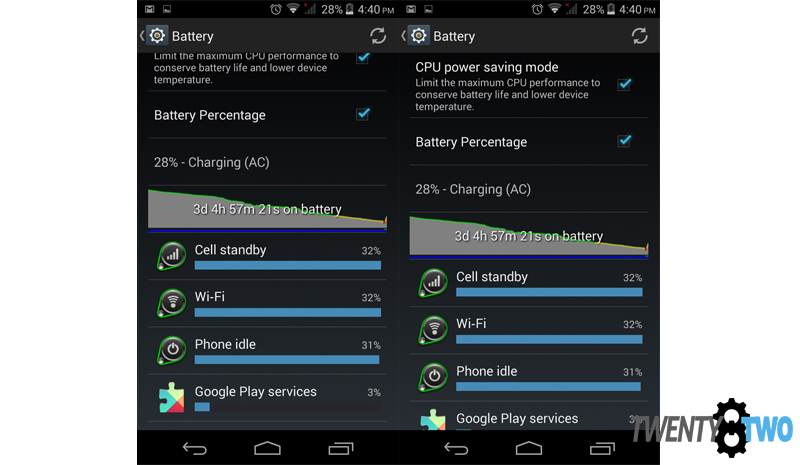 Just when you thought the MyPhone Infinity 2 Lite was a just a smidge above the average, you come across something surprising. Even with multi-tasking certain applications such as GrabTaxi, Uber, Google Maps, calls, SMS, Open Background Data, and sometimes using Wi-Fi on the phone, I did not feel it get hot at all. The battery lasted for around 12 hours with all the apps running which is something of a marvel. The battery is non-removable but it makes sure the current and voltages controlled with a special regulator. This made the whole deal sweet because I didn't even need my powerbank so much when I'm moving in between venues while on the clock.
Final thoughts
To sum things up, I will classify this phone somewhere around the affordable midrange tier. Given its specs and the way I used the device I would recommend this phone for active users that who are on the go. It's lightweight and sleek, so it won't bulge out in pockets. It can run all your social media apps to keep you in touch, as well as travel-related apps to keep you from getting lost. Entertainment in the form of games is a snap without fear of overheating the device, and the battery life ensures you won't need to pack too many powerbanks to keep going.
The device is now available at all MyPhone boutiques, kiosks, and partner retailers nationwide. It retails for P7,399 for the 1GB RAM version, and P8,399 for the 2GB RAM version.