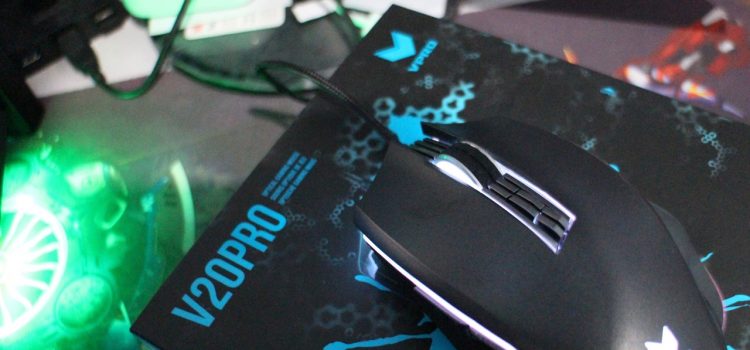 People are picky when it comes to peripherals. For mice in general, have been tricky; there are so many shapes, and different brands have...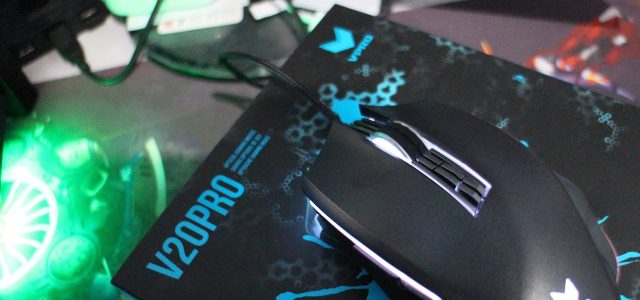 People are picky when it comes to peripherals. For mice in general, have been tricky; there are so many shapes, and different brands have different interpretations on more popular form factors. Rapoo has built a reputation for solid productivity mice – in both features and form factor – and took that expertise into the V20 Pro, their new gaming mouse.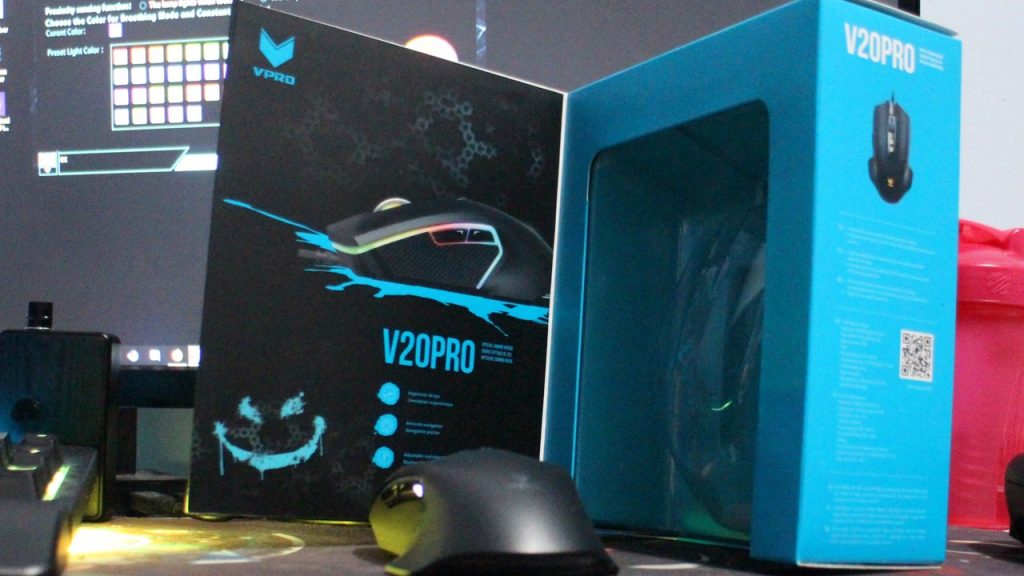 The V20 Pro is one of the products to come out of Rapoo V, the brand's gaming line. It comes in a premium-looking box with a flip cover and molded plastic covering and a cut-away bottom so you can actually place your hand on the mouse to get a feel of it. It's a quirky concept but definitely something appealing to consumers, especially first-timers to gaming mice and the Rapoo brand.
Unboxing is a simple affair: you get the V20 Pro and a manual. The mouse really is plug and play, and the software is already unbundled and ready for installation as soon as your device completes the hi's and hello's of this new peripheral you just plugged in.
The V20 Pro has an ergonomic shape designed for right-handed use. The bottom part of the back of the mouse slightly flares out so your thumb and pinky finger are clear off the mousepad. This helps you gain more control of the device, especially when you need to do flicks. It is very comfortable to hold for a large mouse, thanks to its rubberized grooved sides. The shape really allows you to use all your fingers to hold the mouse. It is, however, suggested for palm grip because of its size and grooved ergonomics. It forces your fingers into certain positions. While this may not be so appealing to people with their own sweet-spot, the imposition is for ergonomics' sake. We found it annoying at first but relaxing into it helped us move it around more accurately.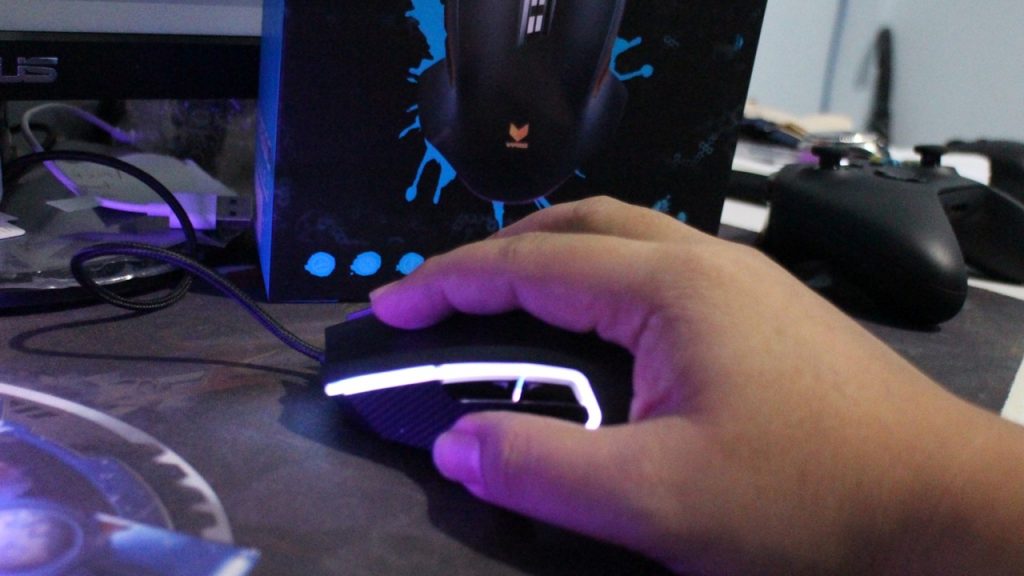 The mouse has a total of seven buttons on it's body. FPS players will appreciate the fact that its two thumb buttons are located within reasonable reach just above where your thumb will rest, reducing accidental clicks. The DPI adjustment buttons on the top have switches that have slightly more resistance to press, again a great feature to avoid misclicks.
The mousewheel is clicky to give you more control of your scrolling. This is a gaming mouse, so infinite scrolling isn't really a needed feature, though the V20 Pro has side clicking for its mousewheel, granting you a bit of productivity options there. You can also click the mousewheel down, which adds to its value when using outside of gaming.
Rapoo uses proprietary switches for their mice rated at 50 million clicks, comparable to best-in-class branded switches in the market. The left and right mouse buttons have a satisfying click to them, with just the right amount of tension for clicking, and can still accurately register on the screen when you try to spam clicks.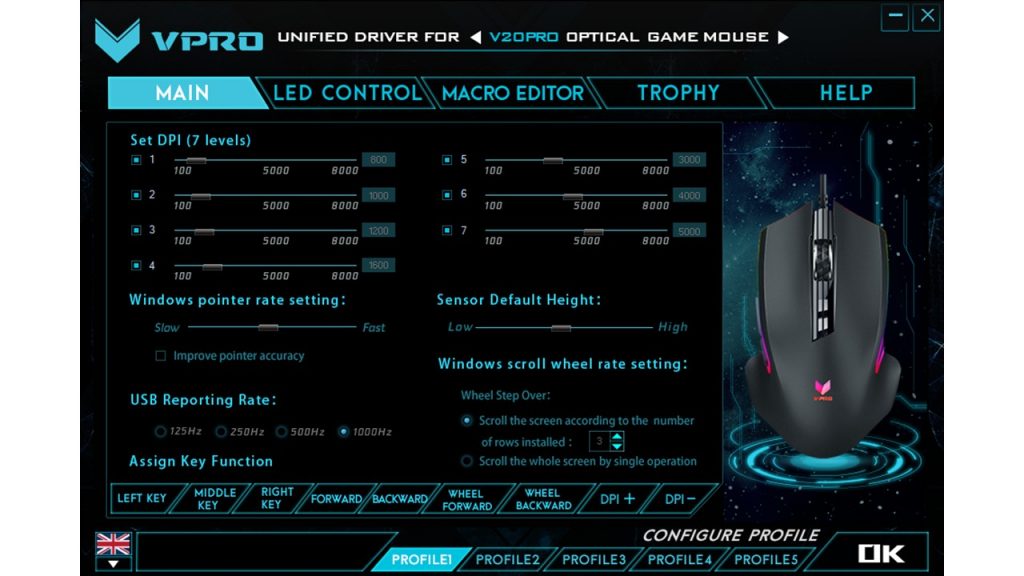 The built-in driver that you can install offers a lot of customization that the mouse stores in its on-board memory. That's right, you can tweak your settings on your home desktop for the V20 Pro and take those settings wherever you need to go, even when plugging the mouse into another desktop. The app also allows you to tweak the RGB settings of the V20 Pro. You can also program macros into the mouse and can bump up the DPI all the way to 8000 in increments of 50.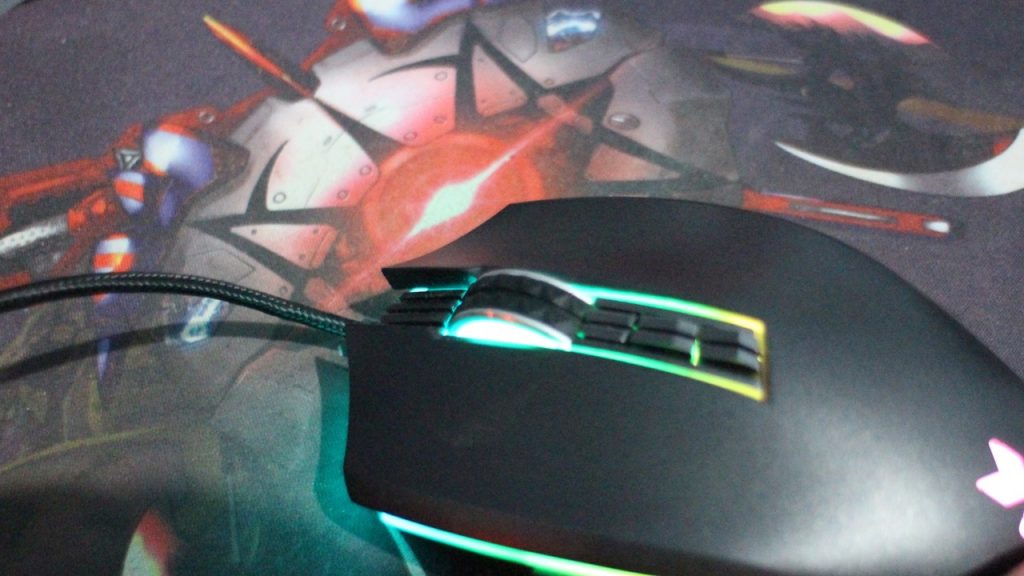 By far the most interesting feature of the mouse is its proximity sensor. When not in use (say you turn of your PC at night), the mouse powers down all RGB lighting, but when it senses your hand or anything moving is near it, it will light up. Is is great when you're in a totally dark room and are fumbling around your blacked out desktop (something we struggle with). With a quick brightness tweak on the mouse, we made it so that it won't blind you with all 16M colors of its RGB sliders (it has three regions where it lights up along the body) but still give you a nice pop of color to indicate that the mouse is near enough your hand.
We've tested the mouse on several games like Warframe and Dauntless. Both games benefit from fast mouse movement but retaining accuracy and since they are some of our most-played games, we have movement input down to muscle memory, allowing us greater sensitivity to the changes the V20 Pro will definitely bring to the table.
While the V20 Pro's slightly above average weight was initially a point of adjustment, fine tweaking with mouse sensitivity allowed us to adjust to it. The weight makes our wrist work more to make it move than to make it stop, though. It actually proved beneficial when we got used to it, as it got us to increase the sensitivity slightly, making movement less taxing but combined with the weight, still felt accurate for sniping in Warframe and zeroing in on unbroken behemoth parts in Dauntless.
Overall, while the shape of the mouse and its weight are not for everyone, the Rapoo V20 Pro is still a good mouse to use in and out of gaming. The ergonomic design keeps comfort at top priority, and the RGB options make it a great fit to the rest of your RGB setup no matter what color theme you fancy. It's a tough mouse that's ready for the most click-demanding games and at a price tag of P1,600, it's a great option for gamers looking to start their journey into the world of gaming peripherals.
The Rapoo VPRO V20 Pro RGB gaming mouse is available at all Rapoo-certified dealships nationwide, and at Complink branches nationwide.