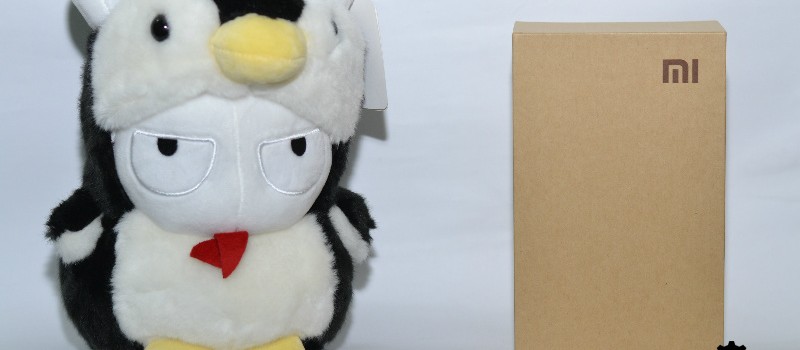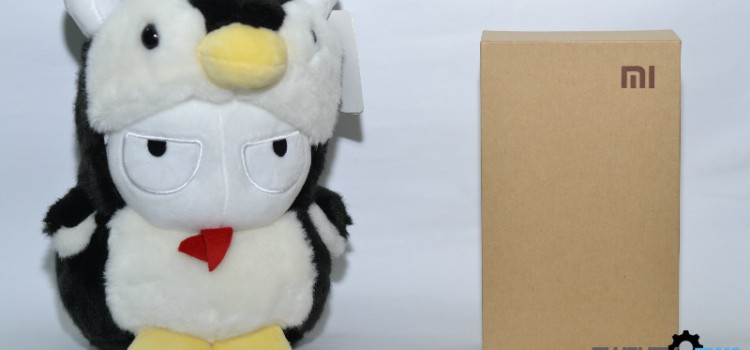 For this review, we have a special contributor! Matt's girlfriend Lhen takes the Xiaomi Mi4i for a spin and gives us her thoughts. Is...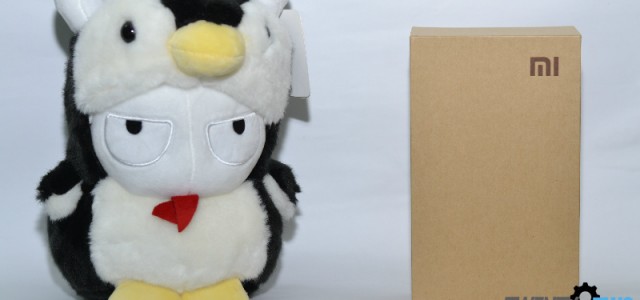 For this review, we have a special contributor! Matt's girlfriend Lhen takes the Xiaomi Mi4i for a spin and gives us her thoughts. Is the Mi4i a keep or a pass?
Last month, I went to the mall to check out the latest smartphones in the market because I needed to replace my two and a half year old iPhone5. I just want to reward myself for a job well done at work. Choosing the right device is a big thing for me, because it will be my companion over the years. In this fast-growing competitive world, you should be a wise buyer and always consider the quality in a product. I don't care if it's too pricey but if I'm comfortable using it, then I'll go for it. Samsung, LG or another iPhone are my top 3 list of brands.
Luckily, I heard that Xiaomi already unveiled the Mi4i in the Philippines last week. I was able to experience and enjoy the dark grey Mi4i 16GB model, which impressed me in many ways and here are the key points, so brace yourselves!
READ: FIRST IMPRESSIONS | Xiaomi Mi4i
And oh, thanks to my boyfriend who introduced me this wonderful phone.
First off, a quick spec sheet:
Processor: 1.7GHz 2nd Generation Qualcomm Snapdragon 615 quad-core CPU
RAM: 2GB LPDDR3
Display: 5-inch 1920 x 1080 Sharp / JDI Display IPS display, 441ppi
Screen glass: Corning Concore Glass
Storage: 16GB Internal Storage
Front Camera: 5MP front camera 5-element lens, F/1.8 aperture
Rear Camera: 13MP Sony Sensor, F/2.0 aperture
Sim: Dual-SIM, Dual-Standby, Dual-LTE
Connectivity: 4G LTE, 3G HSPA+
WiFi: 802.11 a/b/g/n/ac wave 2 include MU- MIMO, supports 2.4GHz and 5GHz bands
Bluetooth: Bluetooth 4.0
USB Connectivity: Micro USB / USB OTG
GPS: GPS, A-GPS, GLONASS, BDS (BeiDou Navigation Satellite System)
Sensors: Electronic compass, Light sensor, Gravity sensor, Gyroscope. Proximity Sensor, Hall sensor
OS: Android 5 Lollipop via MIUI 6
Battery: 3120mAh battery
Dimensions: 138.1 x 69.6 x 7.8mm
Colors Available: White, Green, Yellow, Pink & Dark Grey
Benchmarking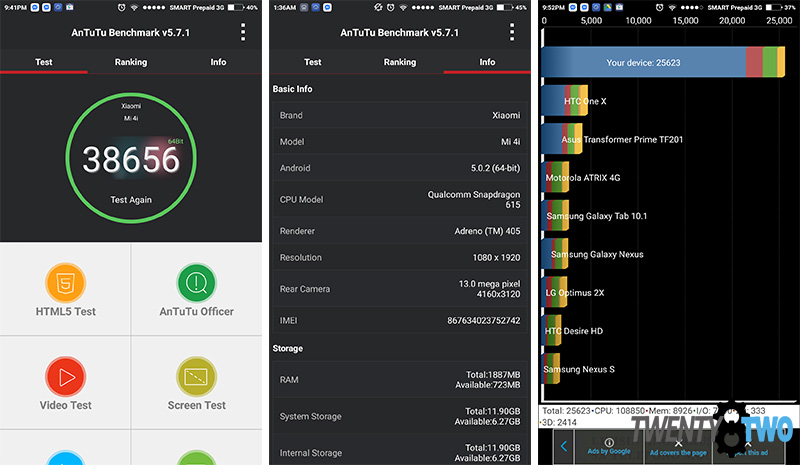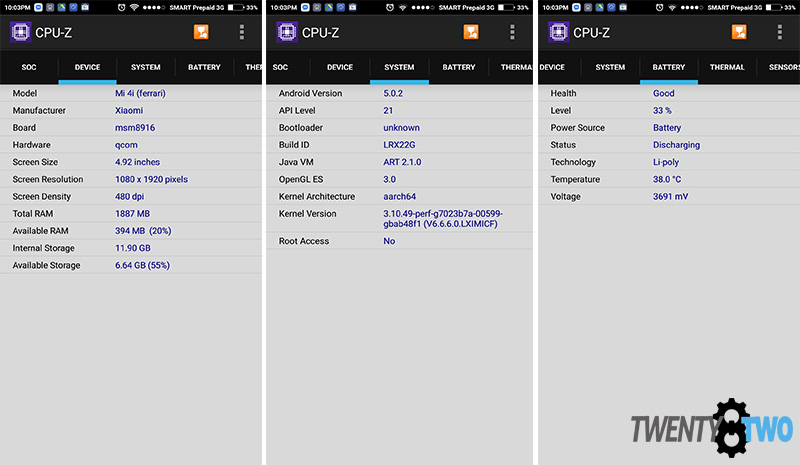 Display
Sometimes, size does matter. If you're like me who enjoys viewing photos and watching videos on a bigger screen, you'll be happy to know that the Mi4i display is seven percent larger compared to the iPhone 6 and that makes a real difference. I also pay attention to the smartphone's resolution, brightness, color quality and viewing angles.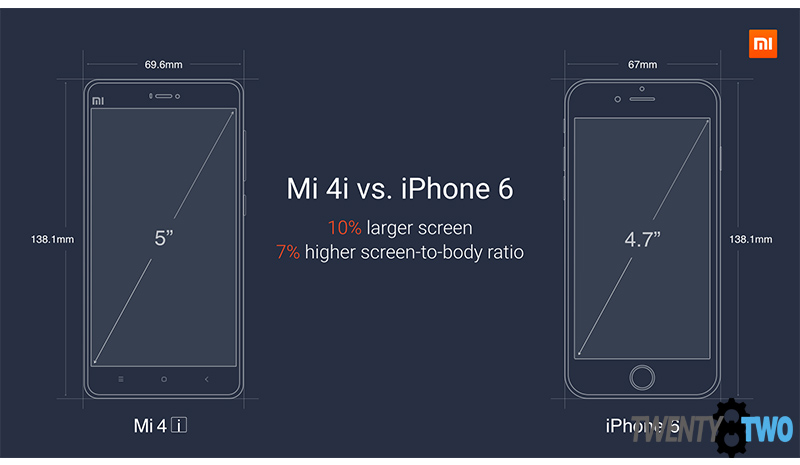 The Mi4i has its full-HD panel, with 1920×1080 pixels – something typically found on value-priced phones. It has an overwhelming 441 pixels per inch (PPI) – higher that the iPhone 6 plus Retina HD display which only has 401 PPI. Yes, these numbers would definitely translate to more more selfies and "groufies".
It boasts Sunlight Display: tech that's designed to adjust the contrast of each pixel in real time so images are less affected by glare. This touchscreen display wins in its use of advanced OGS full lamination technology that eliminates light refractions and improved content clarity significantly even under the harshest sunlit environment. And since the glass has the same base composition as Gorilla Glass you will enjoy the improved shatter – and scratch – resistance too.
Phones are not always held right in front of our faces, that's why color performance is very important. The Mi4i has an outstanding in-plane switching (IPS) 178 wide viewing angle so you will absolutely notice the color consistency and vibrancy no matter how you tilt or shift the phone.
Enough talking, check out my random shots below.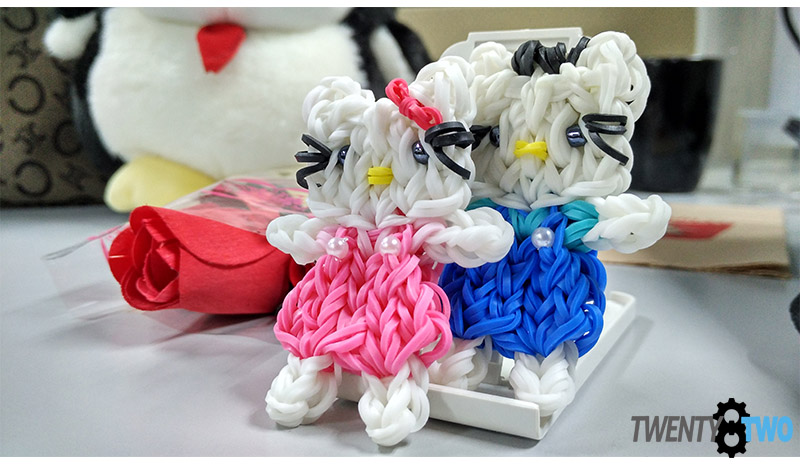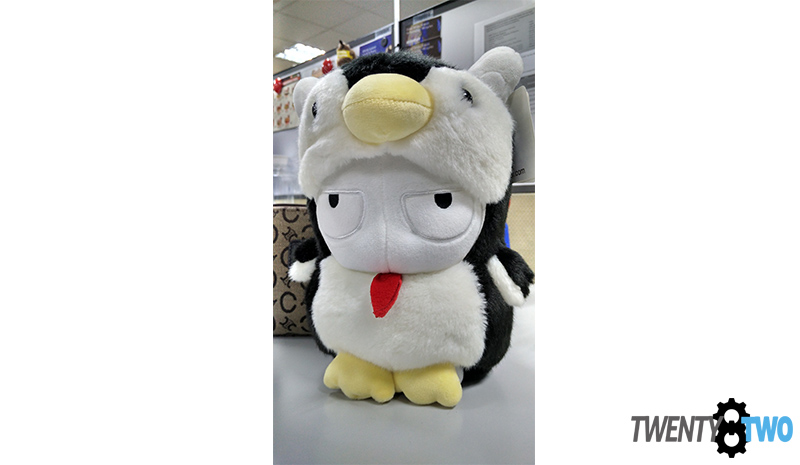 Charging
With quick charge capability, you won't spend time tethered to a wall waiting for your phone to top up. In my experience, the Mi4i will charge from 0% to 40% in an hour and up to 2.5 hours to full, with a 2A charger.
Daily Use
First impressions last.The Mi4i looks so elegant with its ultra-thin and light design. It fits my hand perfectly and very comfortably.
I brought the phone with me to the office so my colleagues can check it as well. One of my friends was so excited to see it! Honestly, I haven't heard any negative feedback. The common questions about the device usually revolve around the camera quality, storage space, battery life, and unit price.
With a full charge I was able to use it for 2 days without using mobile data, just web browsing (via WiFi), music playback, texting, calling, and using only one active sim card. Battery life depends on the user activity but overall I noticed a significant battery lifespan. To be fair, the only downside is its limited memory of 16GB or 32GB storage (the release in the PH is yet to be determined). Anyway, storage isn't so bad since you have an option to utilize the USB OTG in case you run out of space.
Here are other things about Mi4i that that you might not have been aware of or have not run across before: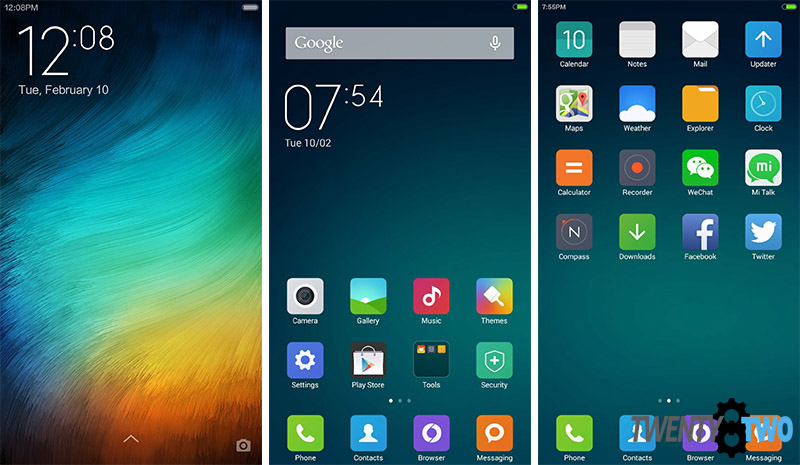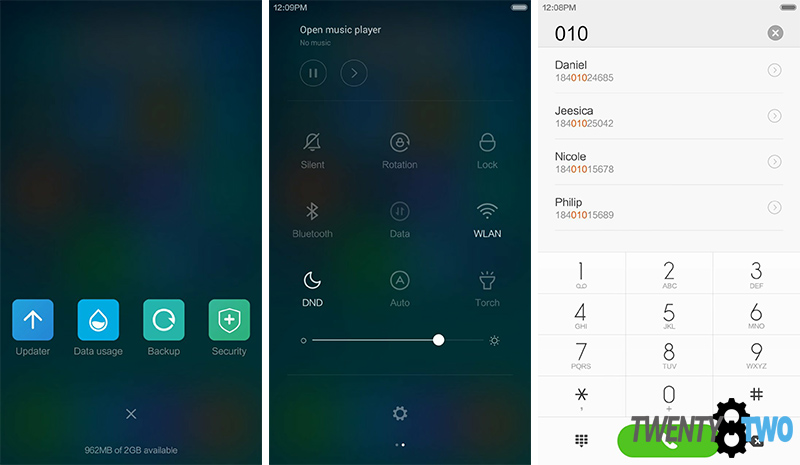 Bulk move and delete. Where I can able to delete all open apps with just one touch.
Record in-call audio. Where I can record phone calls and save as MP3 file.
Notification light. Where I can customize the color notification light to distinguish whether I have a missed calls or unread messages.
MIUI themes. Where I can customize everything from the color of the keyboard, home screen design, dial pad, messaging and other stuff. There are 5,000 themes to choose from.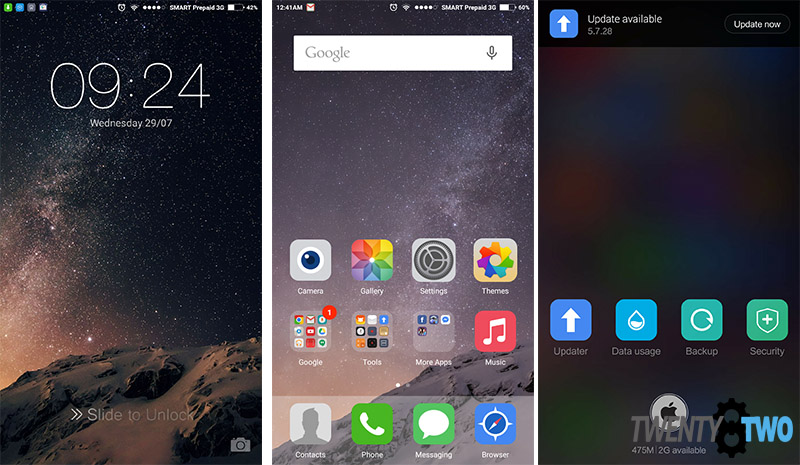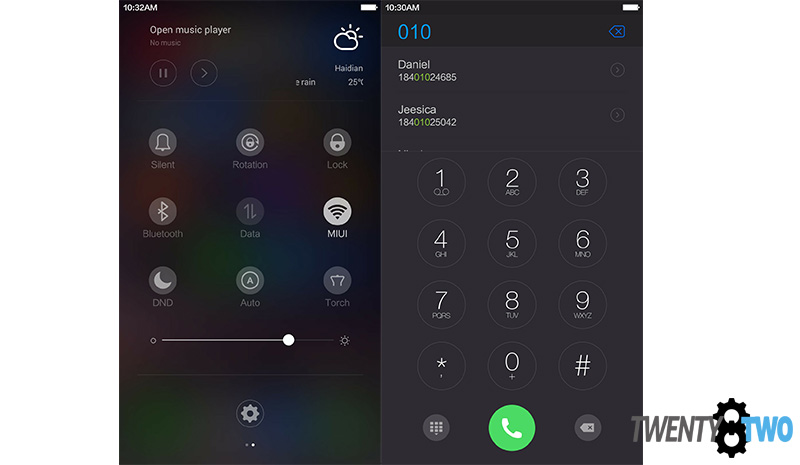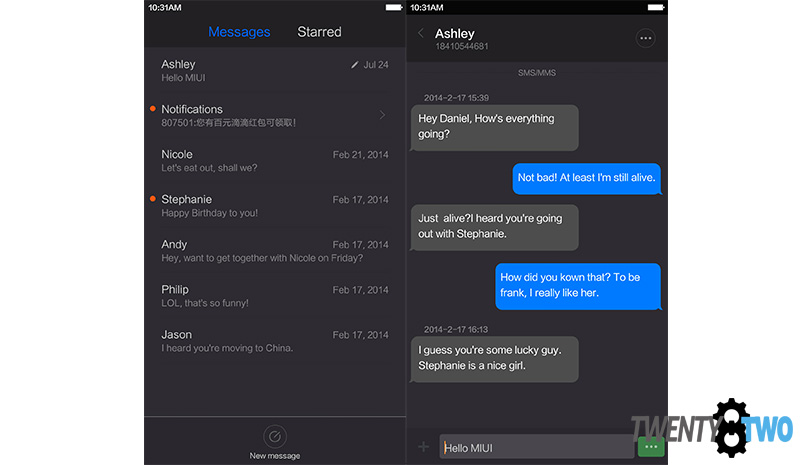 Voice Quality and Screen Response
Expect delivery of high-quality voice even when used in a noisy environments. The MIUI was responsive, efficient and attractive. There wasn't too much noticeable lag in performance when dropping and redialing calls.
Camera Performance
I know you're excited to see some shots. So check out the picture quality of Mi4i's 13MP Sony/Samsung rear camera with f/2.0 aperture and 5MP front camera for a perfect selfie. The Mi4i also has a two-tone flash to enhance picture quality.
Camera features include panoramic view, face recognition, beautification, one slide away to easy access the manual control (ISO, focus, exposure) and an exceptionally good re-focus functionality.
Final Thoughts
Seeing is believing. I was totally captivated with the Mi4i's high-end design, display size, specs, capabilities and a budget friendly unit. Now I can't wait to have my own Xiaomi Mi4i, my new buddy.
In my own opinion, Mi4i is a bang in a buck as Xiaomi offers the 16GB model for only Php9,799. It will soon come out on the 1st day of August, 2015 in different offline shops around Metro Manila and available via Lazada on the 29th of July 2015.