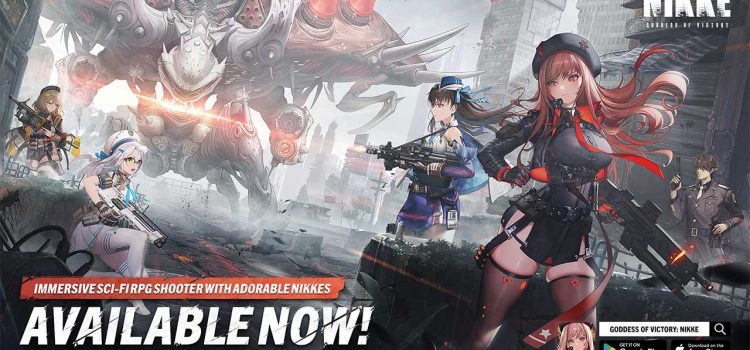 Goddess of Victory: Nikke is an immersive sci-fi RPG vertical shooter that's free to play on mobile devices! It's guns, waifus, and lots of...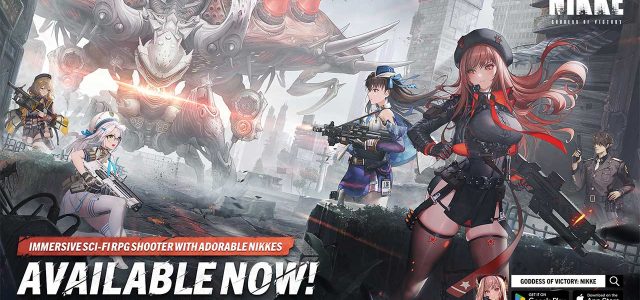 Level Infinite announced that Goddess of Victory: Nikke, an immersive sci-fi RPG shooter with adorable NIKKEs, is now available after having received 3 million pre-registrations from gamers around the world. Developed by SHIFT UP (creator of Stellar Blade coming to PlayStation 5) and published by Level Infinite (Tower of Fantasy), the game is now available globally for iOS and Android mobile devices.
If you're into guns and waifus, then this vertical mobile game is right up your alley!
What to expect in Goddess of Victory: Nikke
Designed for convenient mobile gaming, Goddess of Victory: Nikke features a one-handed control scheme that allows players to quickly attack and take cover from enemy fire. The unique and immersive action gameplay is complemented by the anime-influenced high-fidelity 2D visual art and animation of the collectible NIKKE characters. The game will be playable with either English or Japanese voice-over talent and has a theme called <TuNGSTeN>, written for the game by Sawano Hiroyuki, composer of the original Attack on Titan anime theme song.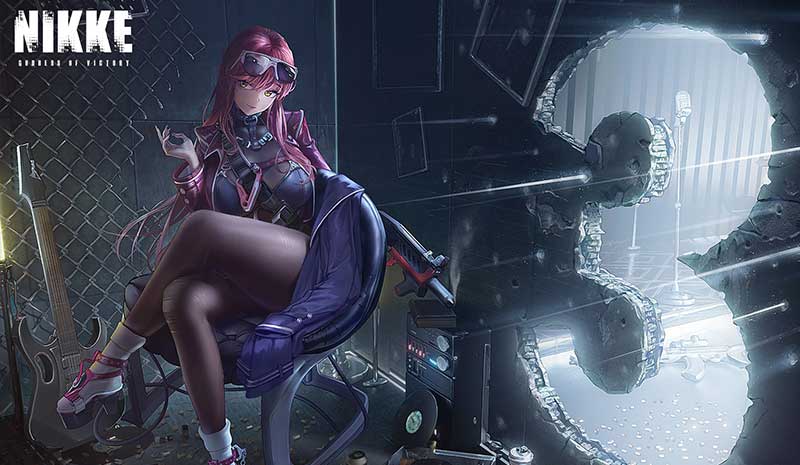 Some time in the future, humans have lost their homeland to unknown alien forces and are forced to live deep underground. Decades later, a group of humanoid weapons awakens in the Ark, mankind's new home. They are the result of the collective technological know-how pooled together by the human survivors driven into hiding. Codenamed "Nikke," derived from the Greek Goddess of Victory, the humanoids head to the world above, carrying the hopes and dreams of the human race on their shoulders.
The game takes players on an immersive story-driven adventure filled with beautifully rendered playable characters and a mysterious world to explore. Utilizing advanced animated illustration, the game delivers smooth character movements and realistic character performance that brings a dynamic combat experience. Every character also possesses a special weapon and skill set which will uniquely shape the way the game is played. It's up to the player to build the ultimate team, develop their characters and complete each mission to conquer the invaders and save the human race. In addition, the game has unique boss battle stages with huge enemies that take both coordination and preparation to take down.
To celebrate the official launch, players will be treated to 110 free pulls in-game, along with two popular SSR characters and 1 SR character. Total rewards vary from player to player and depend on actual event participation; players should refer to the official website for more details.
To learn more about the game, go to: http://nikke-en.com or join the official Philippine Facebook group and Discord server.
To celebrate the launch of the game, Level Infinite has shared with us several gift codes! Just input them (all capital letters) via the Gift icon on your game's home screen and then claim!
NIKKELUV
BEMYCOMMANDER
MYNIKKE
NIKKE47CAMPAIGN
NIKKE2022