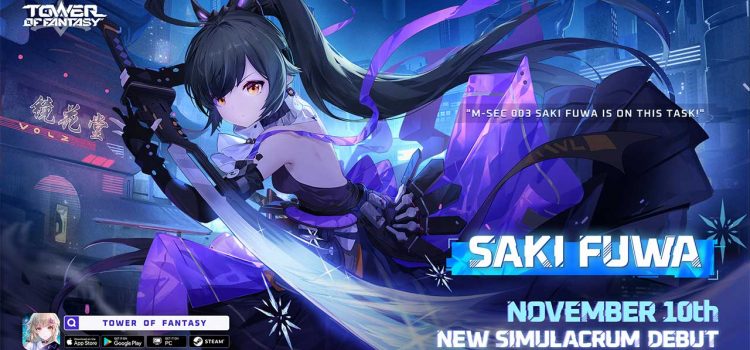 Saki Fuwa, the Frost element swordswoman, is confirmed to be the next banner character for Tower of Fantasy. She arrives with the November 10...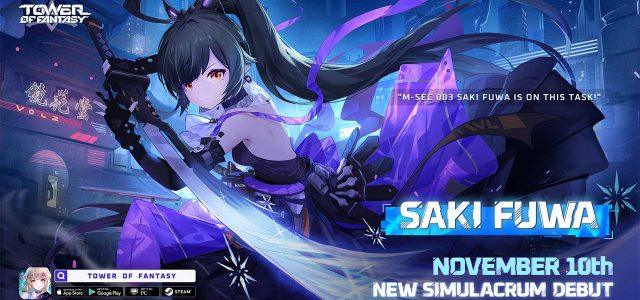 Level Infinite and developer Hotta Studio announced that the mysterious Saki Fuwa, the latest simulacrum character for Tower of Fantasy, will arrive on November 10. As captain of the Mirroria Security Special Forces, Saki is the only genuine human in the group, never having undergone any biomechanical modification. She loves the ancient fighting style of kendo, and often dons a traditional kendo uniform. Saki Fuwa is capable of a state of "Super Flow", the ability to concentrate her full focus on a single action resulting in an incredible boost to attacks and combat prowess. Saki Fuwa also comes armed with her powerful Heartstream weapon.
Saki Fuwa Abilities and Skills Overview
Saki's weapon Heartstream, called Ryusen Toshin in the CN server, are dual katanas that complement her love for kendo. Even though Saki has the Defense/Tank resonance for the weapon, she has a "stance-based" kit. This means that she can shift between stances for attack or defense, similar to how Huma's weapon has different modes (shield or axe).
How Saki switches between stances are dependent on what kind of Resonance you have in your team. If you have the Fortitude Resonance (two or more tank weapons), she automatically uses the "Calm Style" which gives you auto-block abilities for up to three charges, negating damage up to 15% of max HP in value. In any other Resonance scenario, Saki will automatically use the Surging Heart Style, increasing total damage dealt. Since the stances and conditions for switching are on the CN version of Saki, it is still unknown if these will be kept in her Global version.
Saki's Discharge skill shares similar traits to other characters in the game: clearing all debuffs and unleashing a combo of attacks that deal increased and bonus damage.
In the CN server, Saki has Frost Resonance, which increases Frost attacks by 20% and Frost resistance by 40% when two or more Frost weapons are equipped. But in Global Servers, Frigg is the one with Frost resonance so Saki will get a different passive ability. We will be updating this article once we have final confirmation of Saki Fuwa's full kit for Global servers.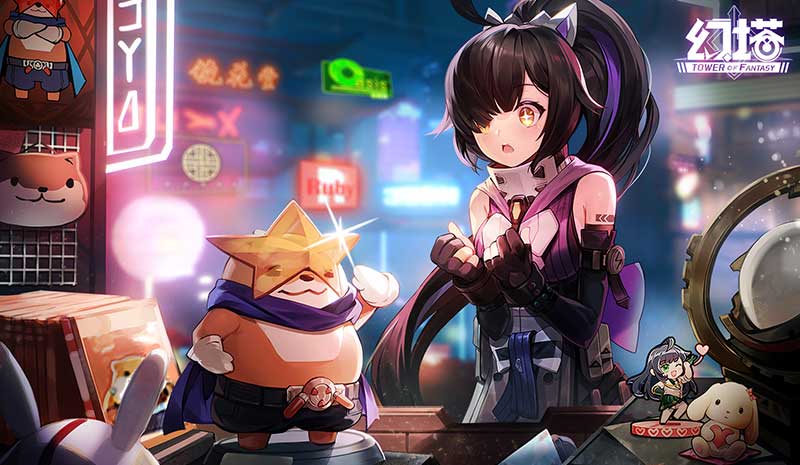 Tower of Fantasy is a mobile and PC adventure RPG game with gacha mechanics similar to Genshin Impact. The game has had a few on-ground events and partnerships, one of the most notable being its booth at PGF 2022 and at ESGS 2022.
Tower of Fantasy is available now for free at the official site, as well as on the App Store, Google Play and Steam.