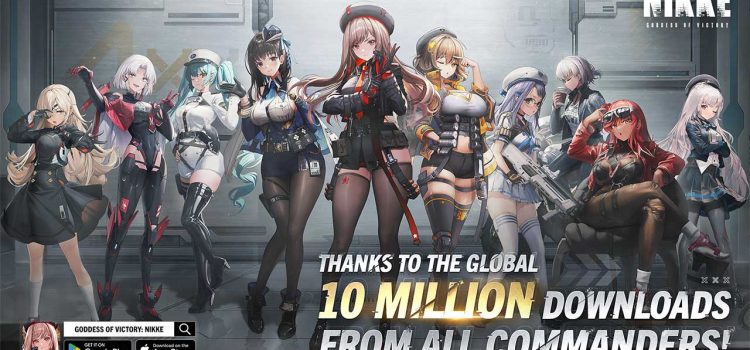 Goddess of Victory: Nikke celebrates 10 million downloads worldwide with the release of their first SSR unit: Helm.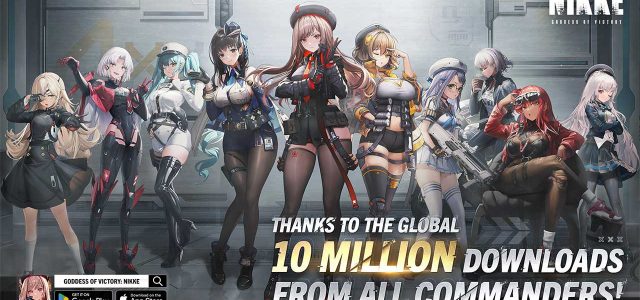 The newest shooter gacha game Goddess of Victory: Nikke is on the fast track to being a global success, emulating the likes of Genshin Impact and Tower of Fantasy. To celebrate 10 million downloads globally, the game is releasing Helm, the first limited-time SSR unit for Goddess of Victory: Nikke. Helm is a woman who exudes nobility and pride and the leader of the Aegis naval squad.
The Newest Nikke: Helm
Helm is an SSR unit that will be available to all players starting today. She is a Water Attacker Nikke, with a type III Burst and wielding a sniper rifle. She is manufactured by Elysium and is under the Aegis squad. Despite being an Attacker-type Nikke, Helm has more of a Supporter-type kit.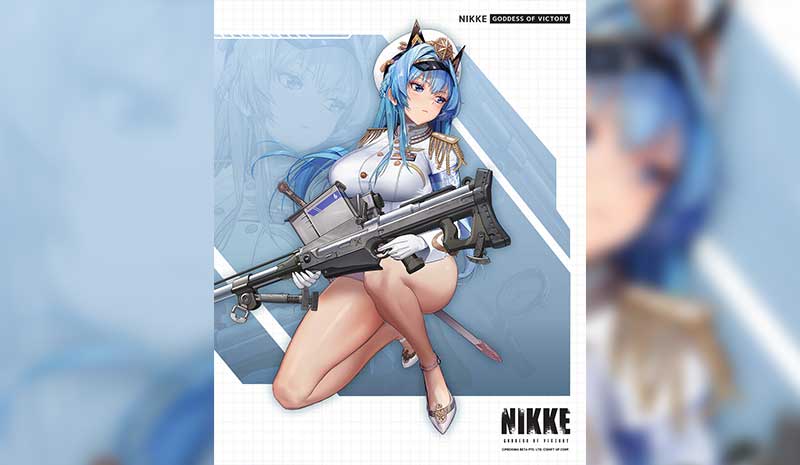 Her Skill 1 activates when the last bullet in her clip is fired and gives all allies an increase in Critical Rate for Normal Attacks for 5 seconds. Her Skill 2 Passive gives all allies increased interrupt damage and while in Full Burst, gives the squad an increase in ATK damage. Her Burst skill deals massive single-target damage and at the same time provides lifesteal to allies equal to 54.45% of her ATK Damage value.
Helm shines in boss fights thanks to her hard-hitting single-target damage via her normal attacks and her Burst. However, she is limited in game modes with a lot of swarming enemies, because her Sniper Rifle takes 2 seconds in-between shots. Despite this, Helm can find a place in a lot of squads, especially those that need long-range DPS capabilities. With her role as Attacker but having a support-based kit, Commanders can slot Helm in to increase their DPS numbers when pushing for Rankings.
It has been confirmed that while Helm is a limited-time SSR Nikke, she will be included in the regular pool of SSR units that can be pulled with regular Recruit Tickets. As Helm does not belong with the Pilgrim squad, expect to see her in the regular banner soon and her duplicates to be included in the rotation as well.
Since its release on November 4, Goddess of Victory: Nikke has captured the attention of fans all over Southeast Asia, including the Philippines, and has been loved by Commanders (a term used for NIKKE players) for its unique gameplay and high production quality, earning good reviews and ratings on iOS and Google Play. Quite evident is the love of players for the game that it held the #1 spot on the iOS and Google Play stores during its release weekend and has been constantly in the local top 10 games charts in multiple regions across Southeast Asia since then.
Goddess of Victory: Nikke takes players on an immersive story-driven adventure filled with beautifully rendered playable characters and a mysterious world to explore. Utilizing advanced animated illustration, the game delivers smooth character movements and realistic character performance that brings a dynamic combat experience. Every character also possesses a special weapon and skill set which will uniquely shape the way the game is played. It's up to the player to build the ultimate team, develop their characters and complete each mission to conquer the invaders and save the human race.
Developed by SHIFT UP (creator of Stellar Blade coming to PlayStation 5) and published by Level Infinite, the game is available globally for iOS and Android mobile devices.
To learn more about Goddess of Victory: Nikke, go to: http://nikke-en.com or join the official Philippine Facebook group and Discord server.