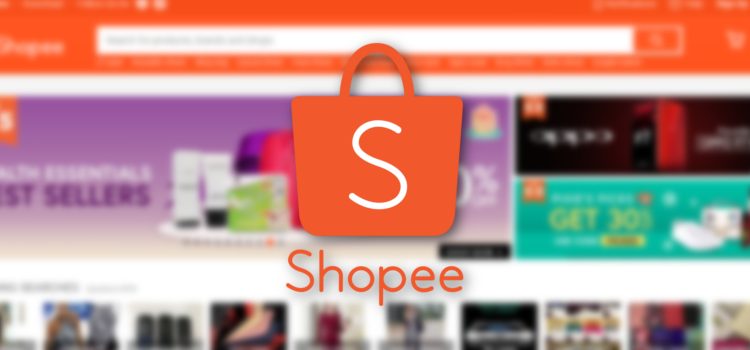 Shopee may be the place to buy apparel and lifestyle products, but it also has lots of items for gamers, geeks, and tech fan...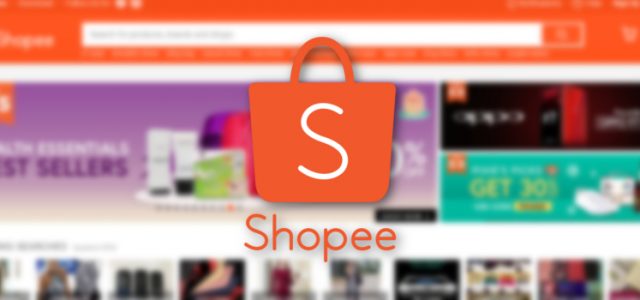 We recently talked about eight summer must-haves for you summer vacation that you can get at Shopee. Though even if you're not prepping for you next outing, there's still a ton of reasons to check out Shopee, as the store has lots of awesome products for everyone.
If you visit Shopee, it may at first seem filled lifestyle items and apparel. Sure, avid lifestyle shoppers will have a field day, but did you know that the online store also has lots of gaming and tech items for us geeks!
Without further ado, here are 10 items that we can't wait to buy at Shopee right now:
1. SteelSeries Rival 300 Hyper Beast Gaming Mouse

We may have more than enough gaming mice with us right now, but this SteelSeries Rival 300 is a tempting buy. Not only does it feature a pro-grade Pixart PMW3310 optical sensor along with RGB lighting, it also comes with an exclusive CS:GO Hyper Beast design. Yes, we aren't CS:GO pros, but at least we can play the game in style with the Rival 300.
2. Garena Shells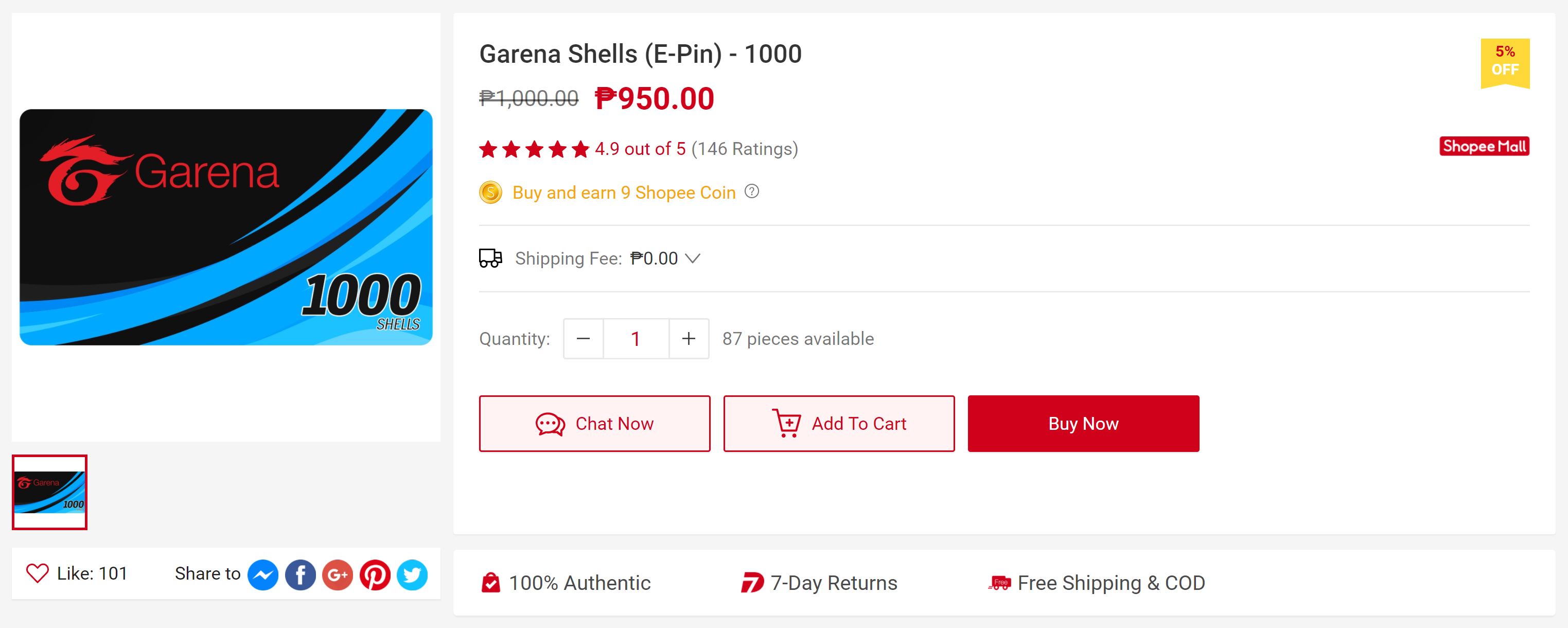 League of Legends is still the MOBA of choice for majority of gamers here in the Philippines. Not only because of its stellar gameplay, but also because of the wide range of heroes that are playable. If you're like us and can't wait to get their hands on the newest LoL heroes, Garena Shells are available at Shopee! Shells are available starting at 20, all the way to 1000.
3. OPPO F7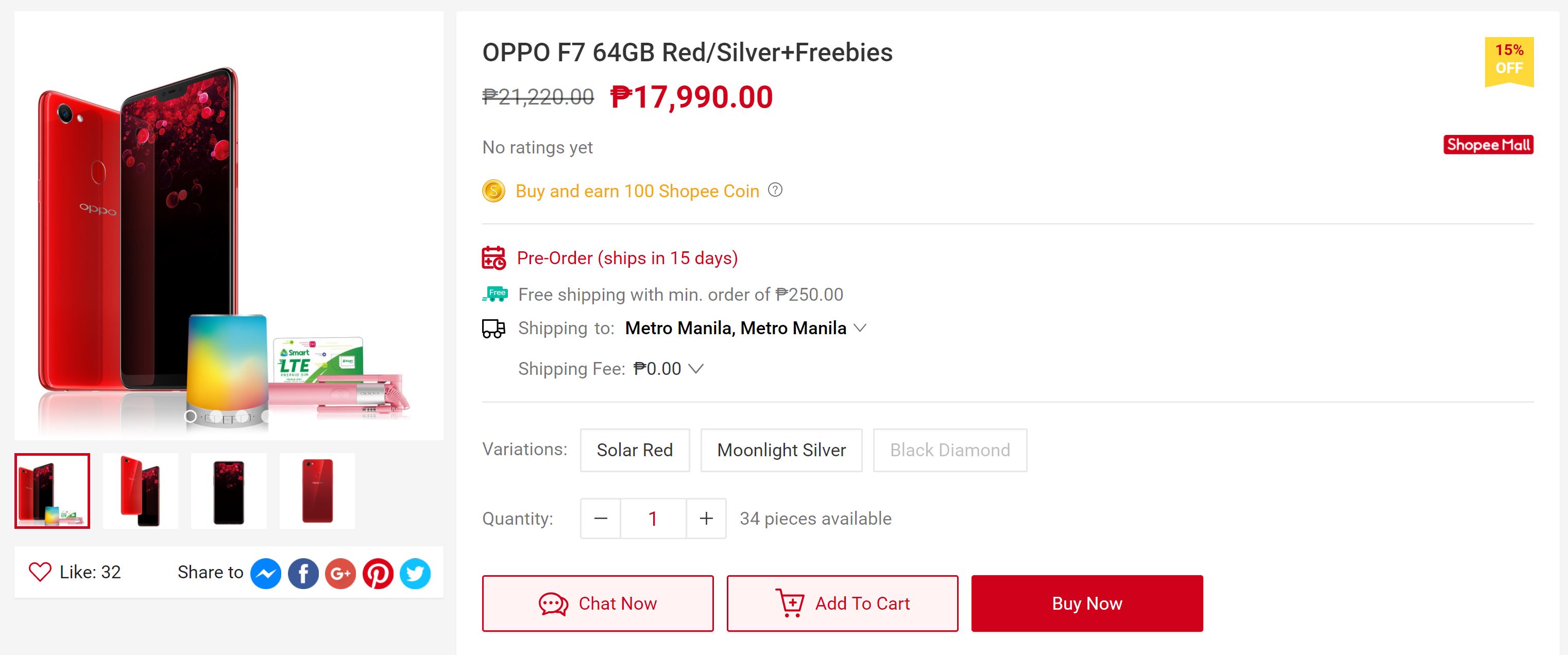 OPPO's latest smarpthone — the F7 may not be available yet, but you can pre-order it now at Shopee. The F7  has us excited for its plethora of features, including great front and rear cameras, along with a gorgeous display. Not to mention the phone's SoC — the MediaTek Helio P60, that promises excellent performance, especially given the F7's pricepoint.
4. JBL Go speakers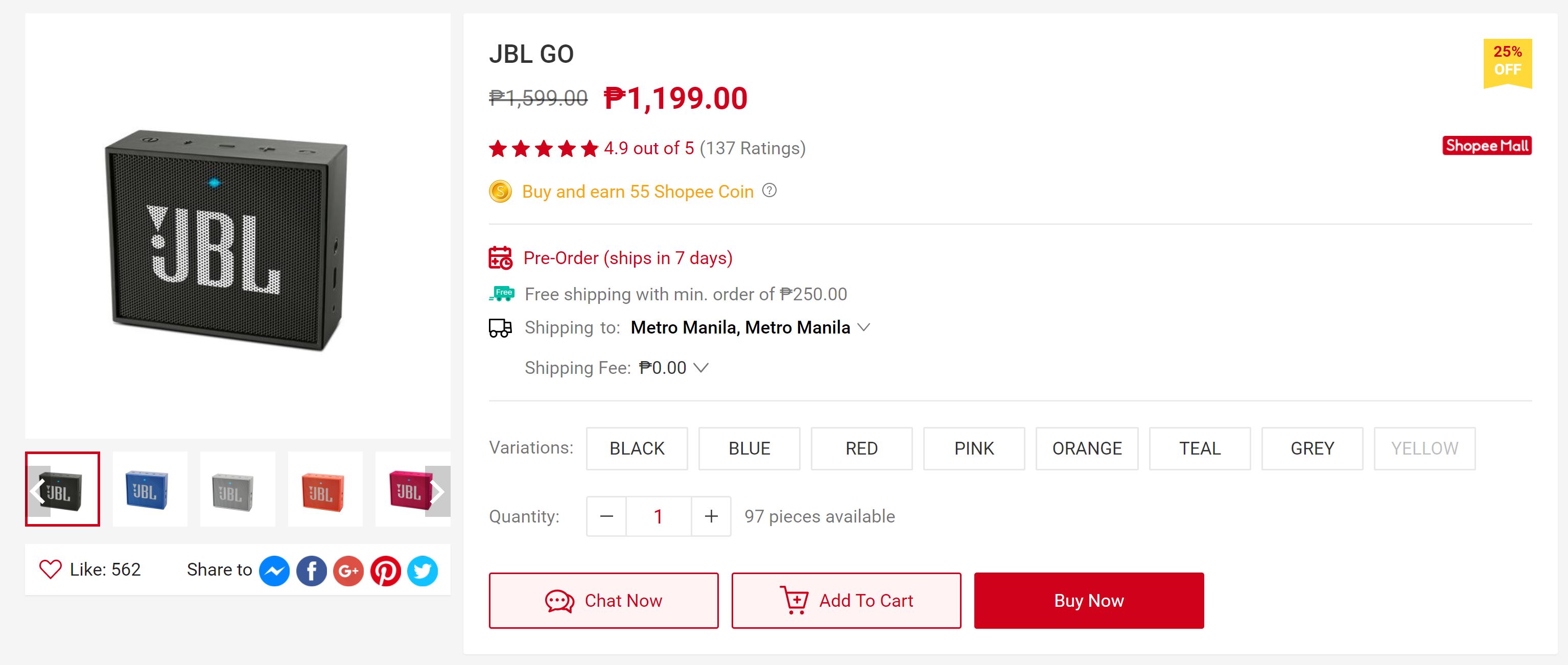 Whether you're watching videos or playing music with or for friends, a portable speaker is a must. The JBL Go wireless Bluetooth speaker might be the smallest of the bunch, but it still has a punchy audio output, and a good-looking design to boot. Being the smallest also means being the most affordable, which is great news for us!
5. ProLink 5-port USB charger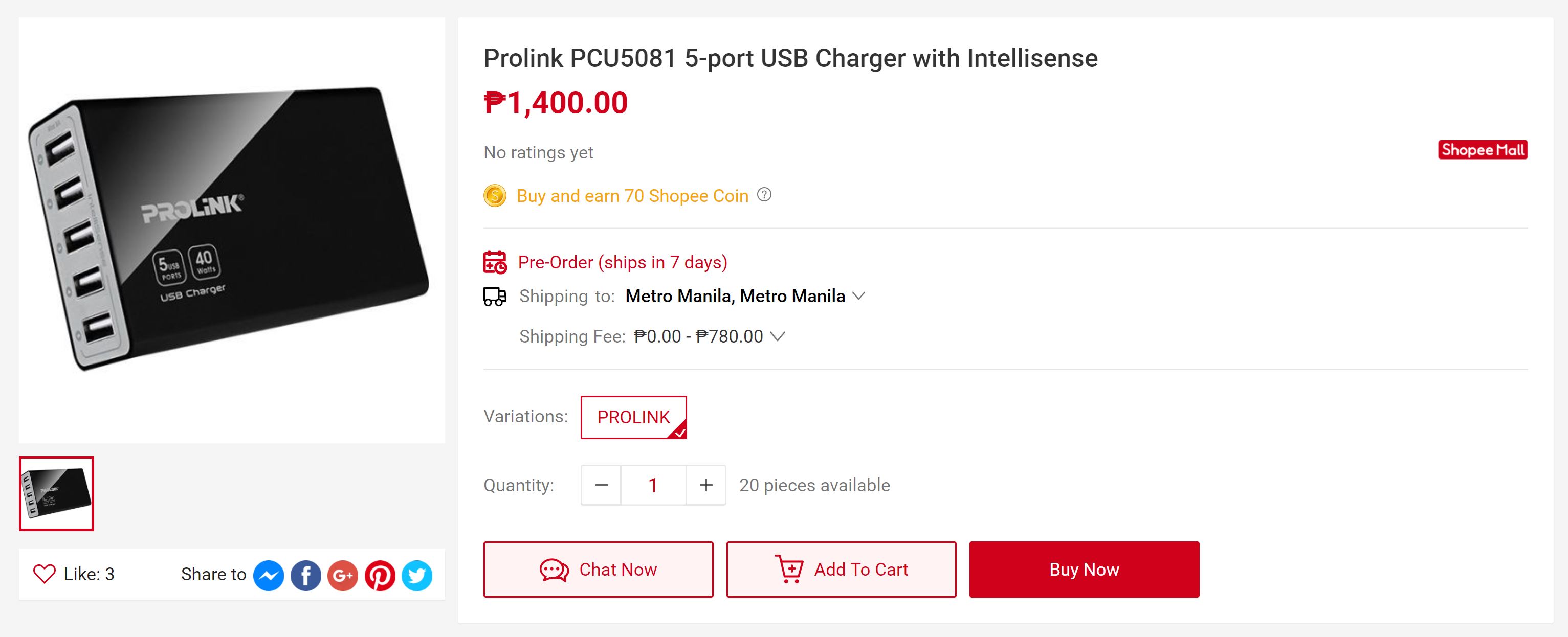 From phones to wireless headphones, a lot of our gadgets are chargeable through USB ports. If your PC or your home's outlet is running out of free ports (just like our place), Prolink's 5-port USB charger is a great buy. Best thing about it is that it's small enough that you can bring it with you anywhere you go, be it for work or for vacation.
6. Xiaomi Backpack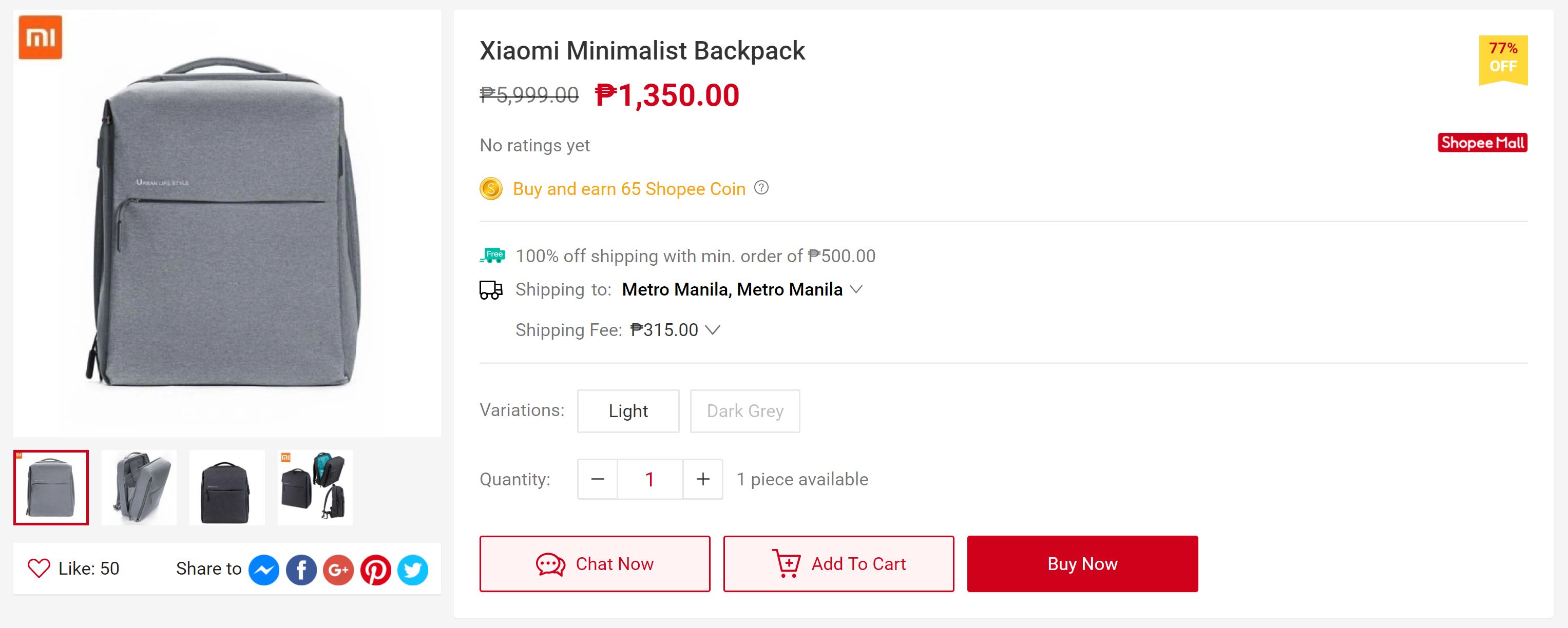 Xiaomi may be known by tech enthusiasts as the manufacturer of affordable Android phones with great quality, but they also manufacture other items including appliances and accessories. This backpack for example, is made by Xiaomi, and has all the space you'll need for your everyday carry. It also has a minimalist look which we're a big fan of.
7. Xiaomi Hand Carry Luggage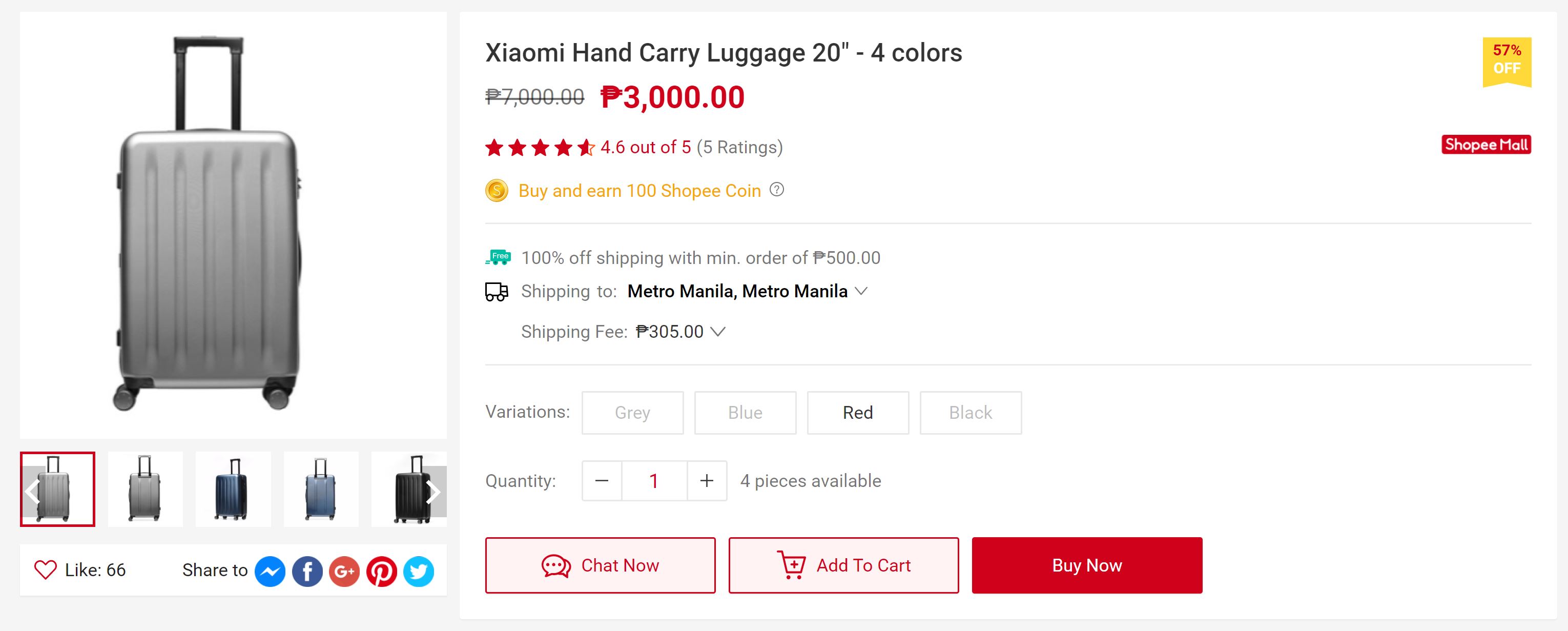 Yes, we know, we just can't get enough of Xiaomi's items. But can you blame us? Just look at this hand carry luggage that's only PHP 3,000; it's perfect for a vacation or for a work trip. And the size is just right for our use, as we prefer to travel light.
8. Funko Porg Plush

Love them or hate them, the Porgs from Star Wars: The Last Jedi is here to stay. If you ask us, we're big fans of the cute little birds from the planet Ach-To! How can you not love them, with their big eyes and perpetually sad faces. Good thing we can get a Porg of our own on Shopee; well a Porg plushie, but we'll still take it.
9. Moleskine Star Wars Ruled Notebook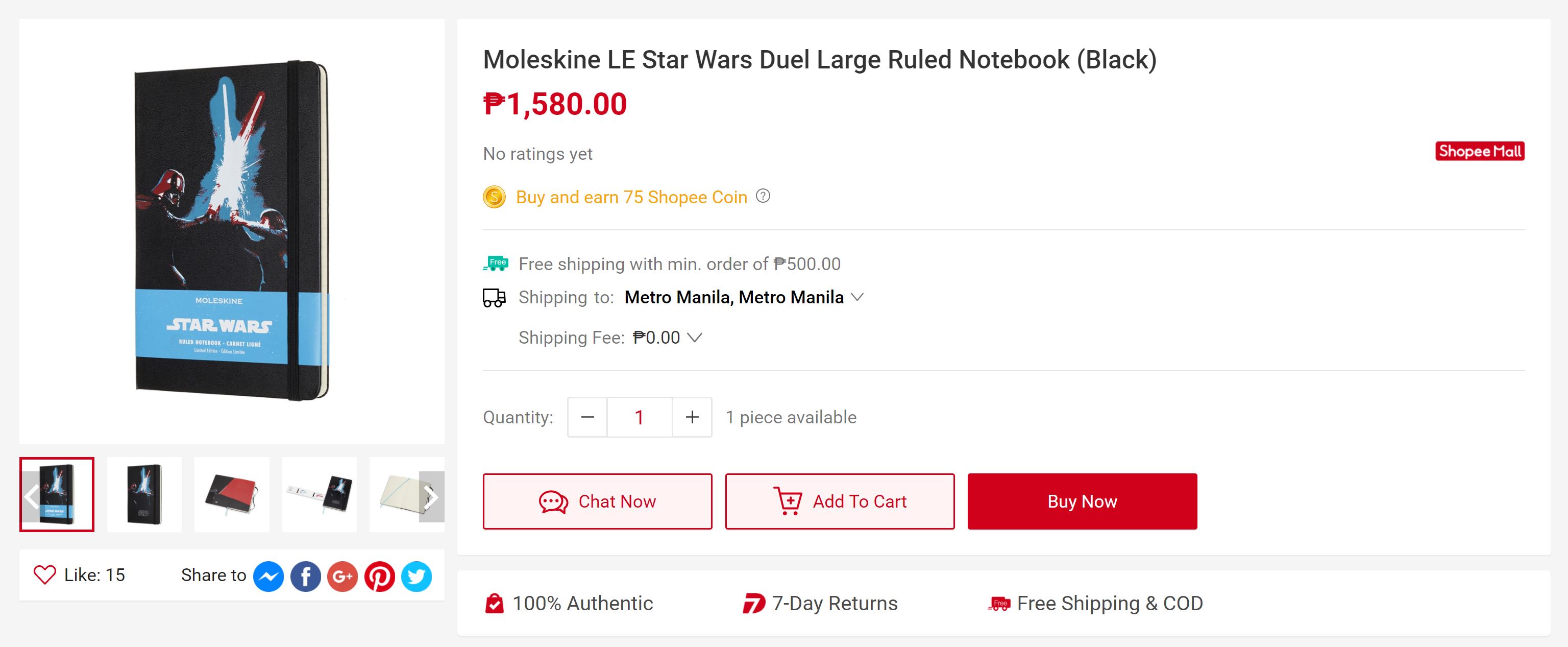 We're always looking for the latest and greatest tech, but that doesn't mean we're always using gadgets for everything that we do. Sometimes, it's better (and faster) to take down notes during an important work meeting or event. For those times, Moleskine notebooks are the best, thanks to its high-quality notebook materials. This notebook in particular is a Star Wars Limited Edition, which includes an image of the iconic battle between Luke and Darth Vader in The Empire Strikes Back at the front cover.
10. Wacom Intuos Draw Pen Tablet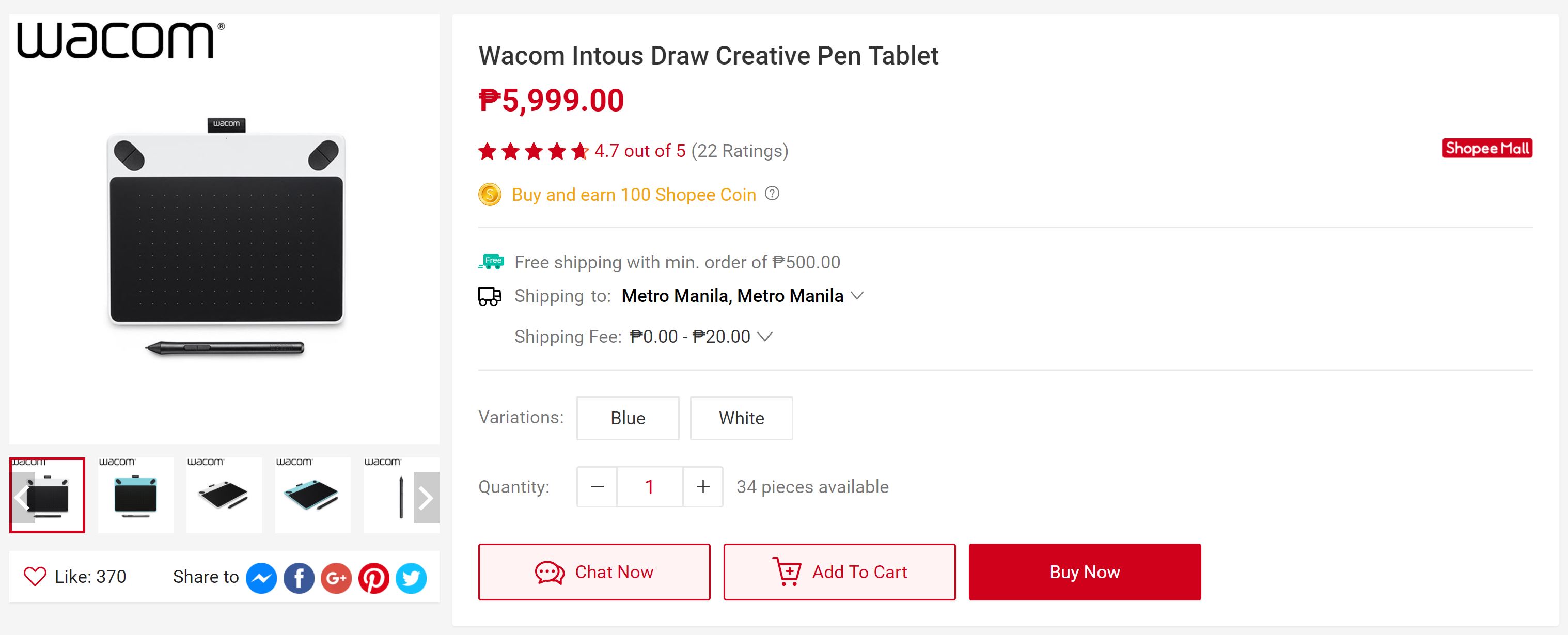 We may be decent at writing, but we are kinda hopeless when it comes to drawing. But as with everything, practice just makes perfect. That's why the final item on our wishlist is the Wacom Intuos Draw Pen Tablet, so we can try our hand at digital drawing.
This list is just the tip of the iceberg that is our Shopee wishlist, as there's a lot more items that we want to buy. We're sure you'll find a thing or two (or five) that'll pique your interest, so head on over to Shopee right now!
Check out Shopee's Facebook, Twitter, and Instagram pages for more information and promos.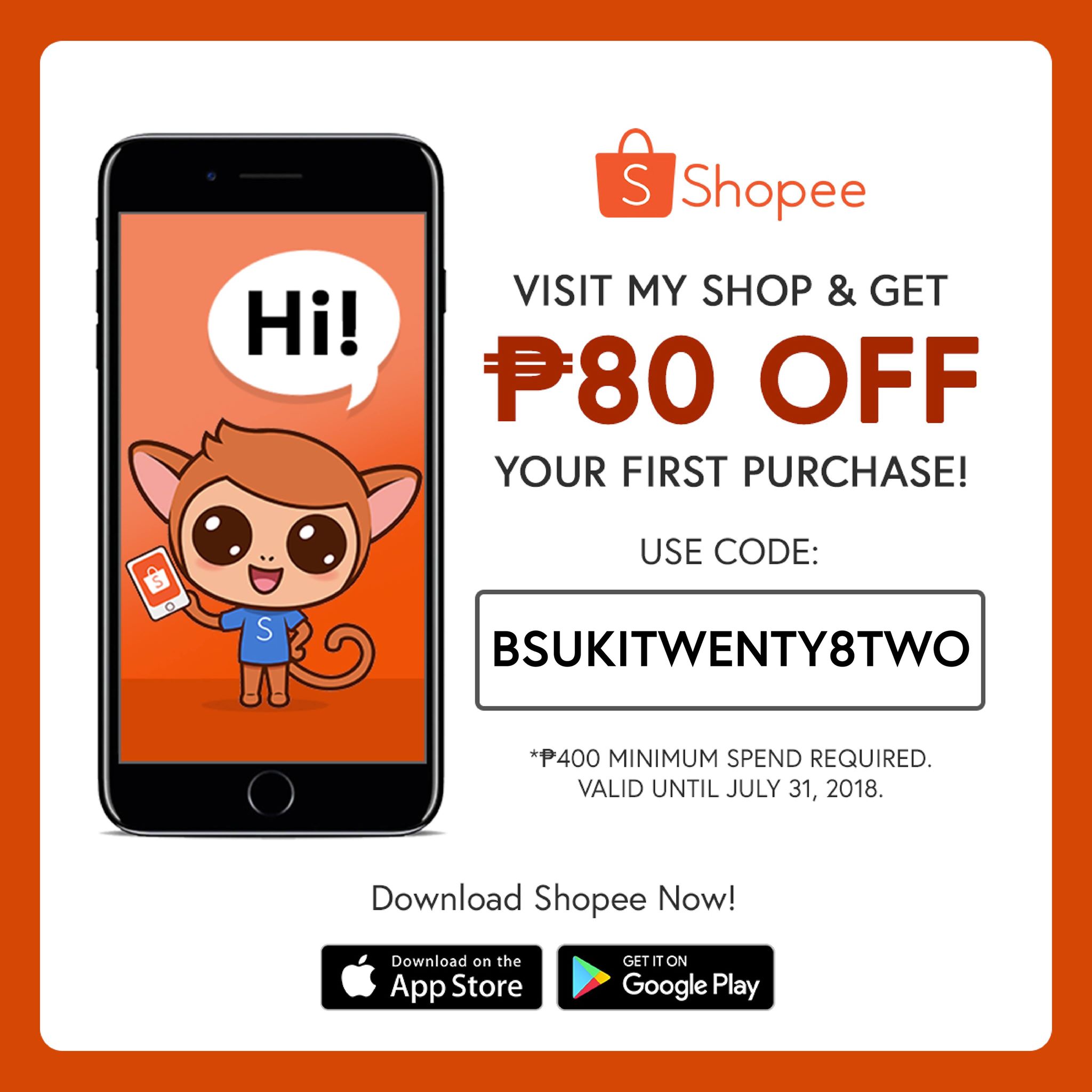 Interested in getting these items with discount? Use our promo code: BSUKITWENTY8TWO for 80 Pesos off of your first purchase! The code is valid until July 31, 2018.