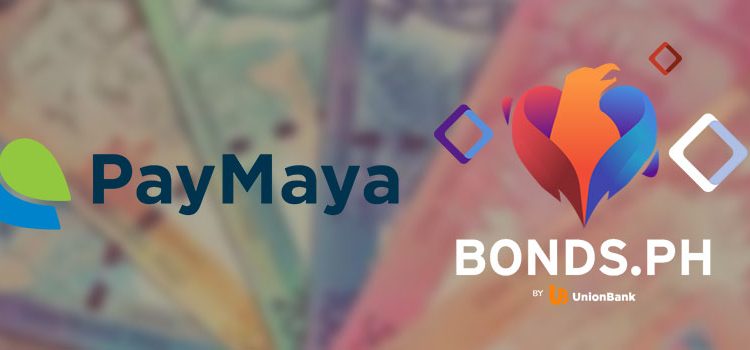 Buying Retail Treasury Bonds via Bonds.ph is now made easy with PayMaya!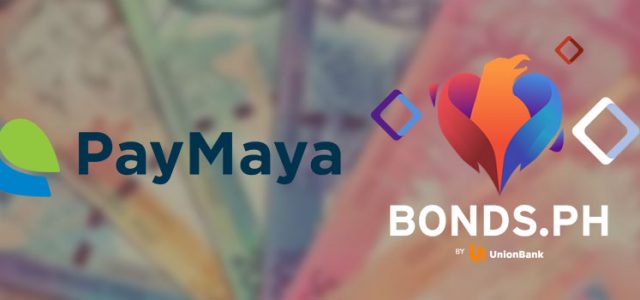 Despite these uncertain times, it's a good idea to invest. Now, it's easy to buy Retail Treasury Bonds with PayMaya thanks to their partnership with Bonds.ph. This comes just in time for the Philippine government to offer Retail Treasury Bonds to individual investors like you and me. It's basically a digital bayanihan way for Filipinos to invest in an option that has sure returns while helping the government raise funds, which is very important at this time. From July 16 to August 7, 2020, those interested to invest in RTBs with PayMaya accounts can do so easily and safely.
What are Retail Treasury Bonds (RTBs)?
As a quick overview, Retail Treasury Bonds (RTBs) are medium to long-term investments issued by the Philippine government. They form part of the Government's program to make securities available to small investors. RTBs are low-risk investments that assure the investor of a fixed income rate of 2.635% every three months (quarterly) depending on how much money was initially invested.
This means that for a minimum of Php 5,000 you invest buying RTBs, you will be able to get a guaranteed amount back into your account every three months. This yield will always be credited to your account if you hold on to your investment for a total of 5 years (the maturity rate).
There are a lot of investment opportunities if you want to make your money grow, and RTBs are one of the lowest-risk options out there. If you're just starting out with investments, RTBs are the way to go.
Invest in Retail Treasury Bonds with PayMaya via Bonds.ph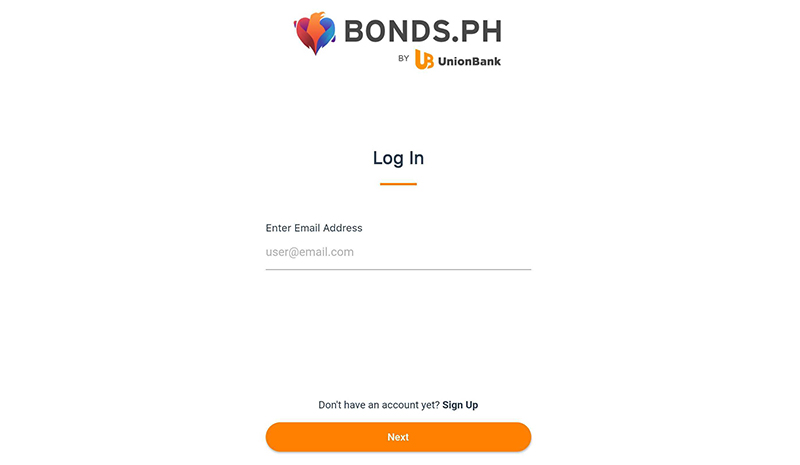 Before anything else, you will need to download the Bonds.ph app here in order to create an account. After verifying your account, you can now easily use your PayMaya account to purchase RTBs.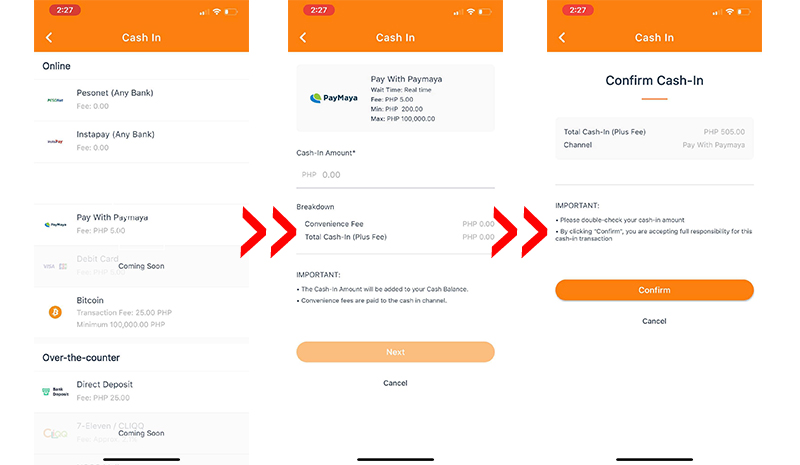 Go to the Cash In section of the Bonds.ph app and select Pay with PayMaya. A minimal fee of P5.00 per transaction will apply.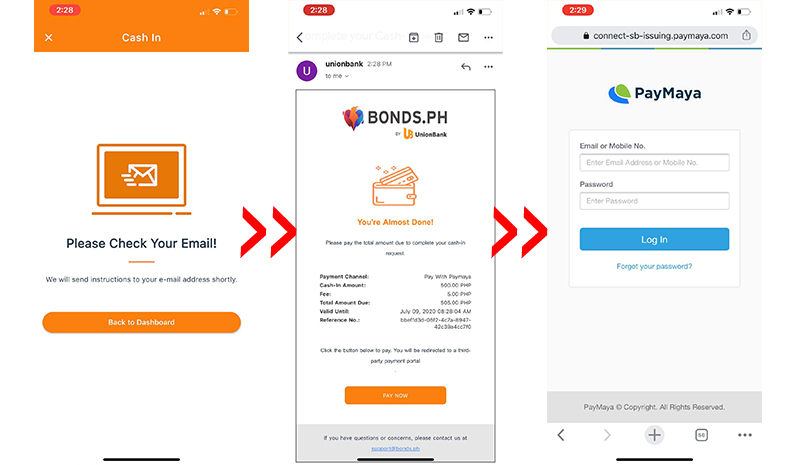 Choose the amount you want to cash in, then complete the payment process after receiving the payment details in your email.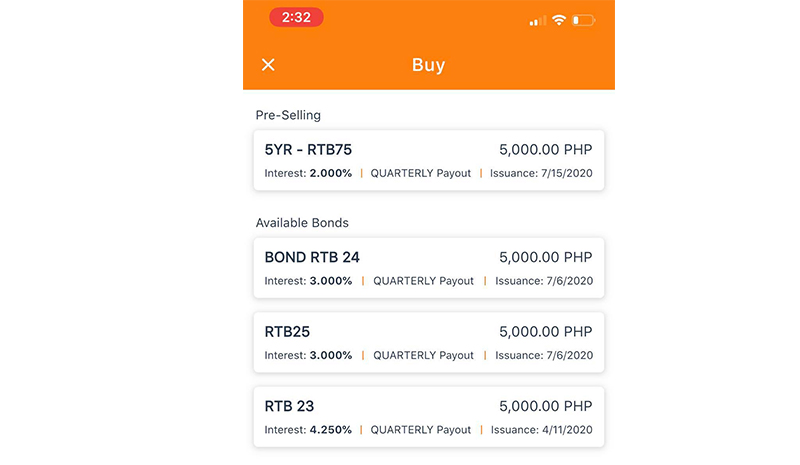 Once your account has been funded, choose the bond offering you want to invest in, review the transaction details, and click "Buy"
The subscription will have an "Awaiting Subscription" status until the final allocation is completed. All orders are considered final upon placement and can no longer be cancelled.
To check the status of your investment, click the "My Orders" button in the Bonds.Ph app. An email will also be sent to you for the notice of successful purchase of the Bond.
It's that easy to buy Retail Treasury Bonds with PayMaya! Remember that for this specific investment offering, the final rate of the RTBs has been determined via an auction led by the Bureau of the Treasury. The final rate is 2.625%.
For more details, you can check out the official Bonds.ph website.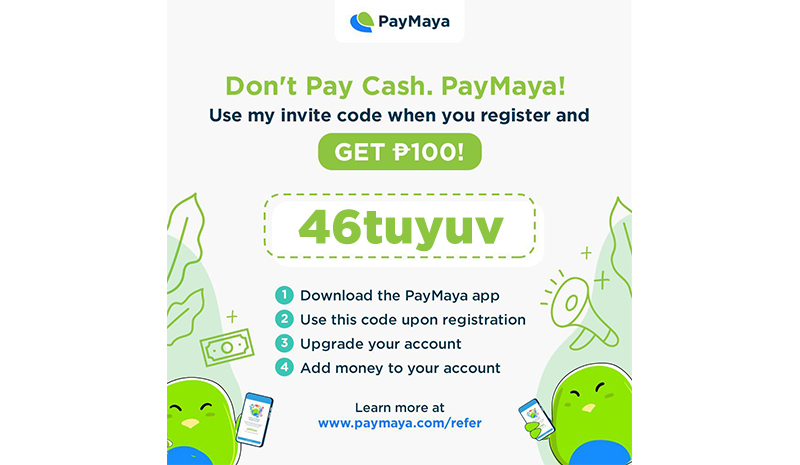 If you don't have a PayMaya account yet, you can download the app here. You can also use the reward code 46tuyuv to get Php 50 credited to your newly-made (and verified) PayMaya account!
We've also made complete guides to sending money via PayMaya and how to use your PayMaya account to buy Steam games!