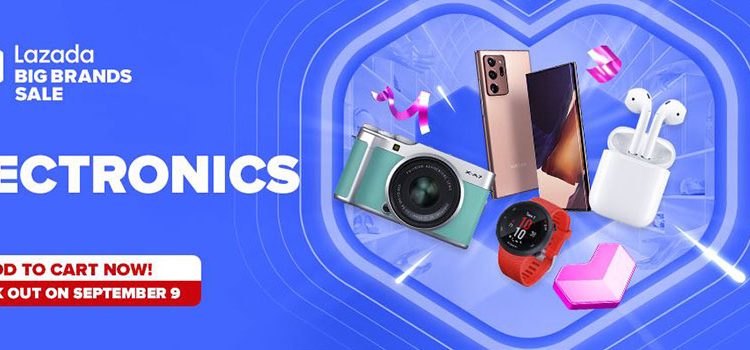 It's sale time again and here are our picks for the Lazada 9.9 Sale focusing on products to help your work from home setup...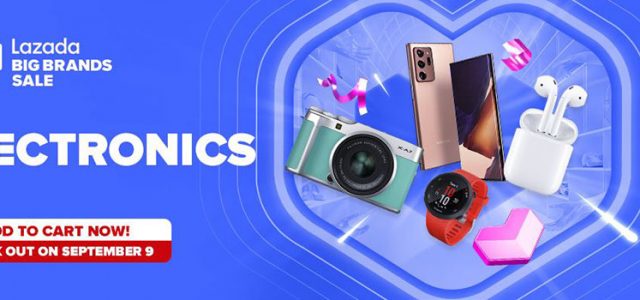 The Lazada 9.9 Sale is going to start at 12MN on September 9, 2020. Retail therapy aside, we've found that we have been relying a lot on Lazada to get a lot of items since the start of the pandemic. A lot of people have been spending time at home and stories of people improving their setups for work and general living are largely dependent on online stores to not only get the items they need, but also at the best possible prices.
For this Lazada 9.9 Sale, we've put together a few of our recommendations when it comes to mostly a work from home setup upgrade. Some of these items are part of our shopping carts as well! Do note that we have made our recommendations based on the fact that we won't be buying just one item during the Lazada 9.9 Sale, so we kept the budget of each item to less than Php 5000.
Lazada 9.9 Sale Recommendations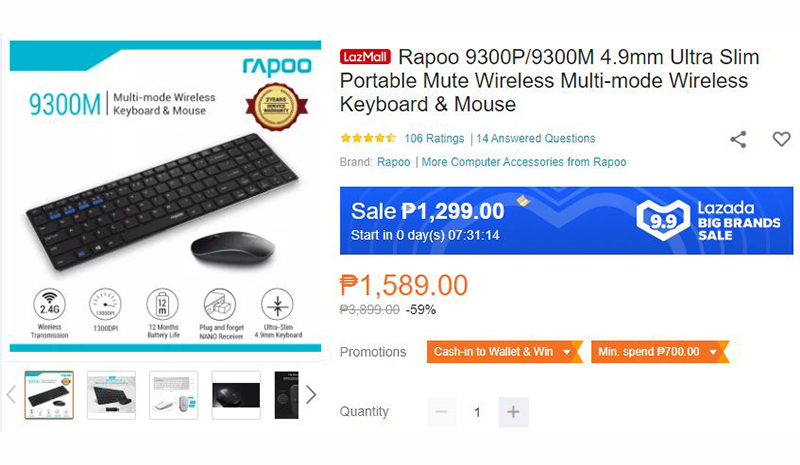 Depending on what you need it for, keyboards need not be expensive, gaming-type mechanical devices. You can opt for a Bluetooth keyboard and mouse combo like the Rapoo 9300P/9300M for just Php 1299 or if you just need a keyboard, the Logitech K380 for just Php 1999.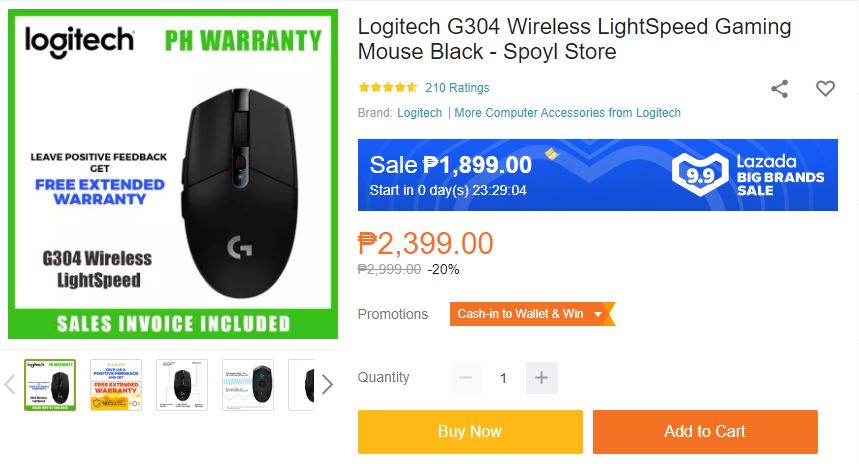 If you're thinking about turning your work from home setup wireless, you'll probably need a Bluetooth mouse. The Logitech G304 Lightspeed is a Php 1899 option and one of the best mice that fits a lot of hands. Alternatively, you can opt for an Ajazz i303pro Wireless for just Php 1258 and works really well.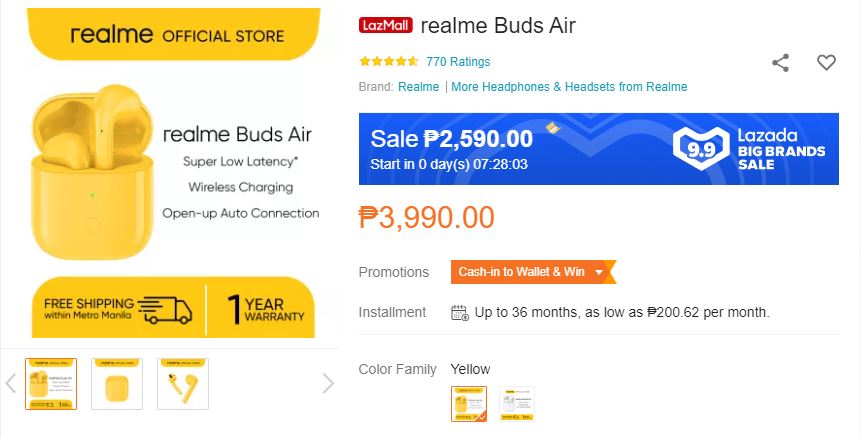 For work and play, wireless earphones have become popular these days, as music can really help you focus or relax depending on the need. The realme Buds Air is back in stock in the realme Official Store for Php 2,590 but if you're looking for an even cheaper option, you can go for the Baseus W01 TWS for Php 723.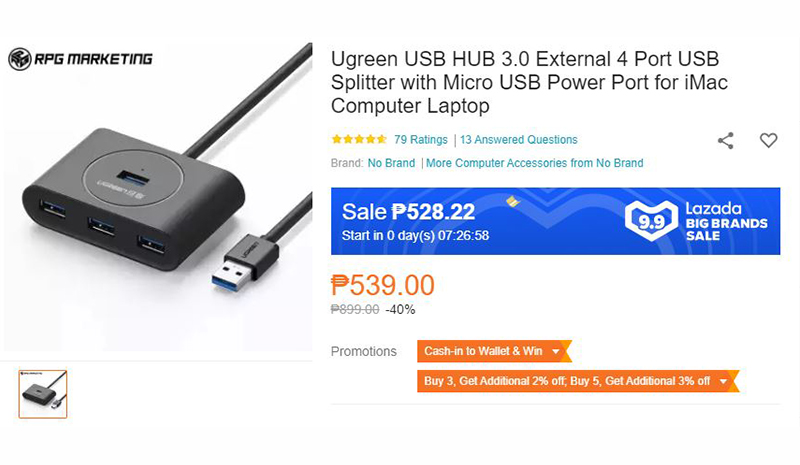 Transitioning to a wireless work setup can be demanding for your laptop, especially when each wireless device probably has a Bluetooth dongle. When it comes to USB hubs or anything related to connectivity, we trust UGREEN and have been using the UGREEN USB HUB 3.0 External 4 Port USB Splitter at Php 399 or if you need a hub with an HDMI and card reader, you can opt for the UGREEN USB C Hub 6-in-1 for Php 1007.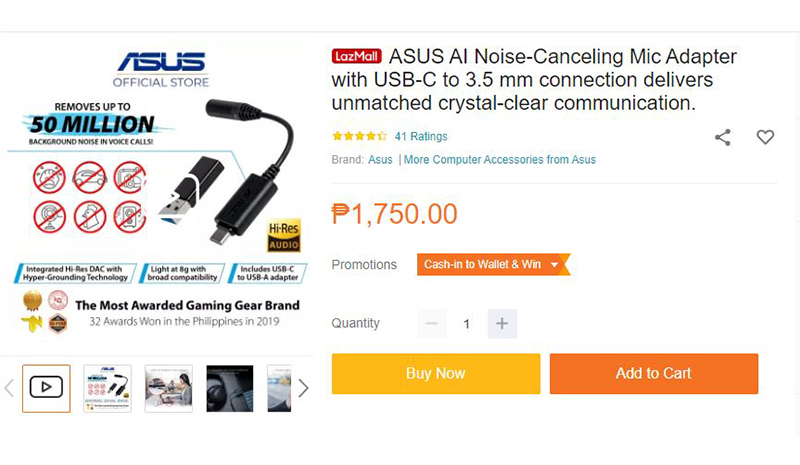 If you frequently take calls as part of your work from home setup, then the ASUS AI Noise-Canceling Mic Adapter for Php 1750 is definitely a gadget that can make your life easier. It's main purpose is to cancel as much background noise your headset's microphone as possible. This is perfect when you live in an area where there's a lot of vehicles outside or if you (or your neighbors) have noisy pets.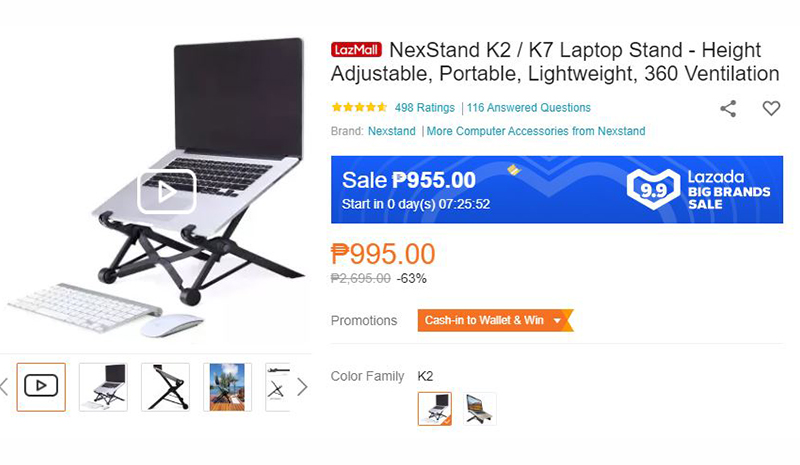 If you work on a laptop most of the time, a laptop stand can definitely help with cooling and elevate the display so you don't need to turn your head downward too much, which helps with posture. We have been using the NexStand K2 variant for Php 955. It's heavy duty and provides a lot of ventilation for the underside of your laptop. There is also a K7 variant that has a Lazada 9.9 sale price of Php 763.
Chilling out after a long day sitting in front of your computer can really help your mental health, and what better way to relax than by rewarding yourself with a few episodes of your favorite Netflix series? Not all TVs can connect to the Internet, and the Xiaomi Mi TV Stick for Php 1792 turns your TV into a Smart TV, allowing you to access YouTube, Netflix, and even Google Play TV.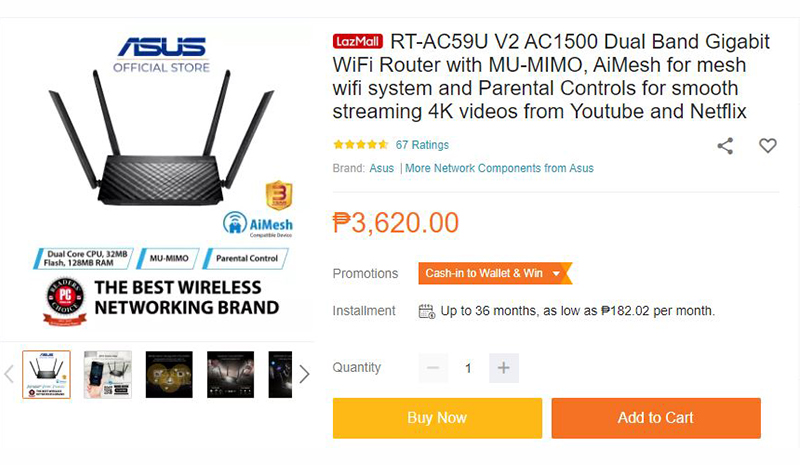 For work from home setups, the most important resource we have is connectivity. Having stable internet has never been more important, so a good router will not only help stabilize your WiFi signal, it will also help with coverage, so you have more freedom to pick a place to work or make online calls. At Php 3620, the Asus RT-AC59U V2 AC1500 Dual Band router is a good option for people who need a solid router that won't break the bank.
Lazada 9.9 Sale Picks: General Purpose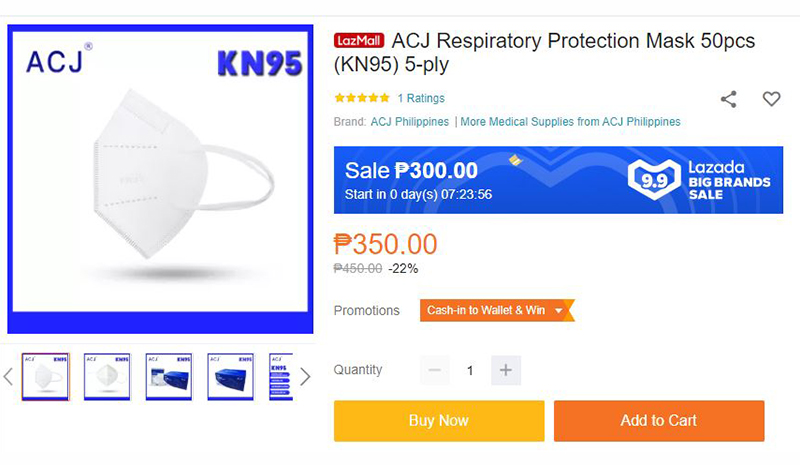 While we should try to minimize going out as much as possible, those living alone or are the designated Quarantine Pass carrier have little choice, so having a box of masks is a must. ACL Philippines is selling different kinds of masks, from the disposable type at Php 125 for 50 pieces and a 5-ply respirator type mask at Php 300 for 50 pieces.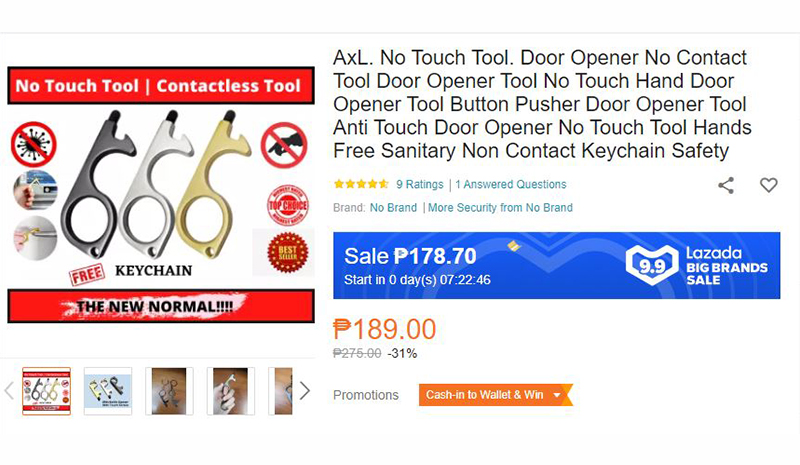 We should also minimize the amount of things we touch when we're out and about, so a no-contact tool is a small gadget that will have a big impact in making sure we don't directly touch as many things as possible. The Axl No Touch Tool for Php 178.70 has a rubber stylus tip for pressing buttons, and a hook for opening doors. It has a finger hole that's separated from the hook, so you won't accidentally come into contact with the surface.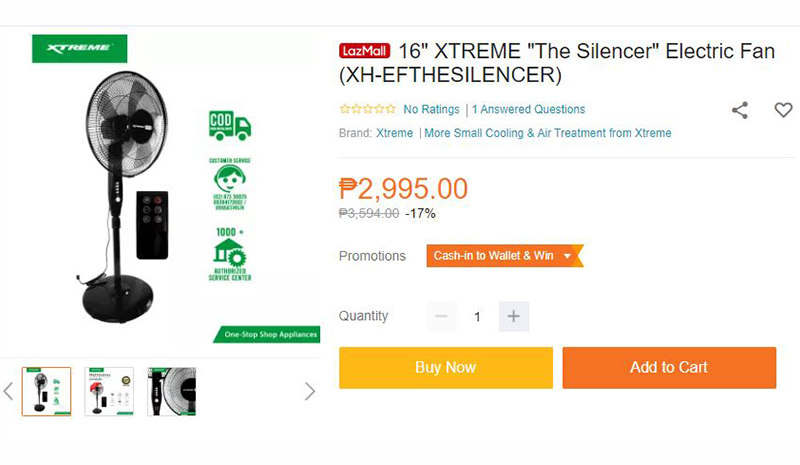 Keeping cool is definitely a necessity, especially when it comes to our weather. The Xtreme Silencer Fan is a quiet option for Php 2995 during the Lazada 9.9 Sale. If noise isn't a bother, you can get the slightly bigger Xtreme 18″ Stand Fan for Php 1195.
Hopefully these Lazada 9.9 Sale items will help you with your shopping, and maybe even finalize your lists!