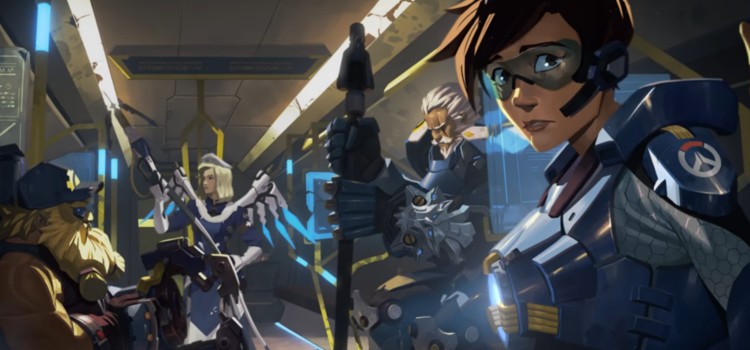 Overwatch Uprising features a new limited-time co-op brawl, along with new skins, emotes, victory poses, and more. The event runs from April 11 to...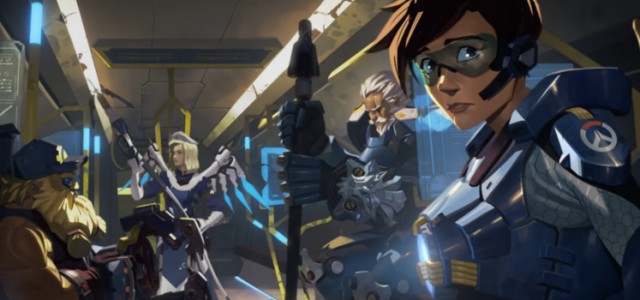 Leaked yesterday as "Overwatch Insurrection," the latest event for Overwatch, Uprising, is now live. Aside from the event name, nothing seems to have changed in the official English trailer, which can be viewed here:
The new event brings with it a limited-time cooperative brawl mode set during the King's Row Uprising. The brawl has four playable heroes; namely Tracer, Reinhardt, Torbjorn, and Mercy. These heroes will face off against Omnic enemies from Null Sector. Here's the official description for the Uprising co-op mode:
"Journey seven years into the past and join a group of Overwatch agents fighting through the streets of King's Row to quell an uprising led by Null Sector, a rogue group of omnics. Team up with your friends and play as Tracer, Torbjörn, Reinhardt, or Mercy to defeat the robots and liberate the city. There are no reinforcements. Failure is not an option. The future depends on you."
Aside from the brawl, Uprising features a new event lootbox, where over 100 new cosmetic items such as skins, emotes, victory poses, and more can be unlocked. The new skins in the event are: Overwatch Agent skins for Tracer, Reinhardt, Mercy, and Torbjorn (who also has another Ironclad skin); Blackwatch for McCree and Genji; Null Sector skins for Orisa and Bastion; and a Talon skin for Widowmaker. Sadly, the cosmetic items will be locked after the event's duration.
Along with the new event, the changes to Lucio made in the PTR a few weeks back has made it into the main servers. These changes nerf Lucio's crossfade range from 30m to 10m, but it buffs his healing by 30%. There are also other updates to competitive play, and a number of bug fixes. Click here for the full patch notes.
The Overwatch Uprising event is now available for PC, PS4, and Xbox One. For more information about the event, visit the official Uprising page.