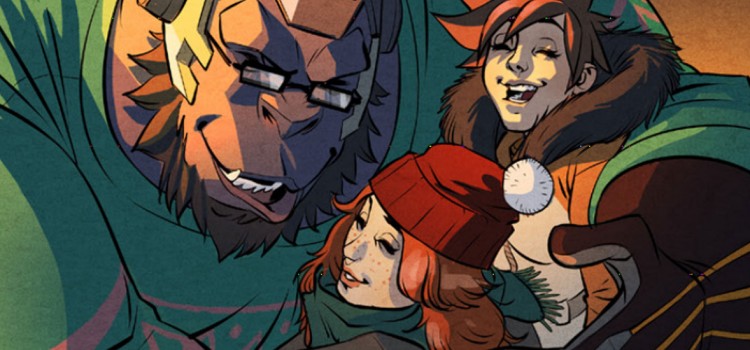 Overwatch continues to please fans around the world with a feel-good holiday webcomic and a great revelation into one of their top characters: Tracer.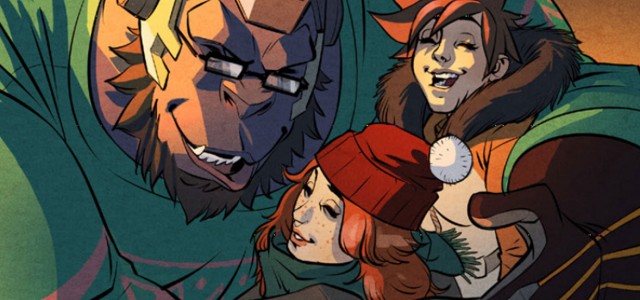 During BlizzCon 2016, it was teased that several Overwatch characters are queer, a bit of lore-related news that endeared the first person shooter even more to its legion of fans. Since then, there have been rampant speculation on who among the cast was gay or bi. If you have not had enough of the fanart, prepare for even more now that Blizzard has added a piece of official lore to Overwatch!
In the holiday webcomic Reflections, Blizzard gave us its best festive gift yet: Lena Oxton, AKA Tracer, is gay.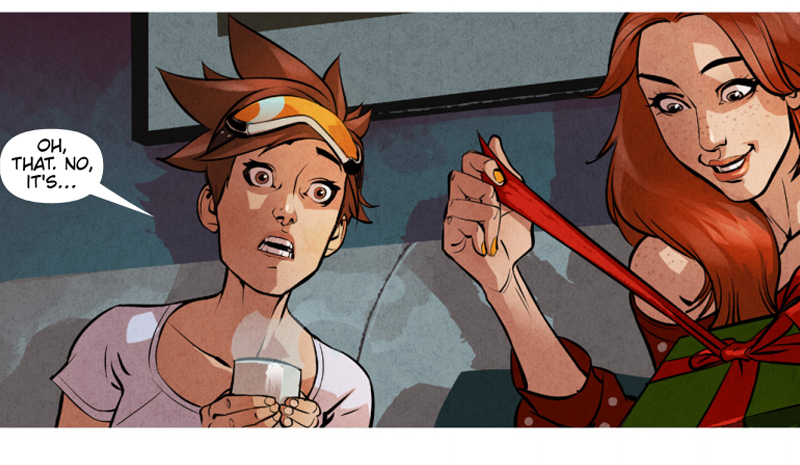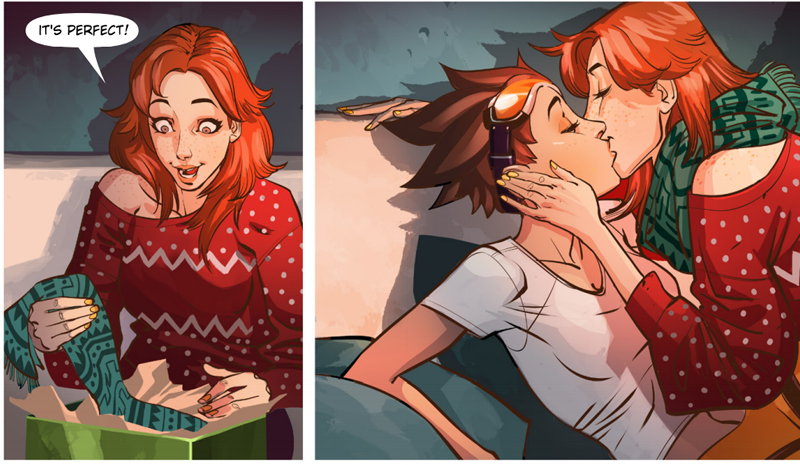 Seems like Tracer has been scouring the city for a gift intended for Emily, her girlfriend (who is not a member of Overwatch) and gets good karma for putting the well-being of other people first.
The comic also gave us a few heart-warming pages worth of montage of what the Overwatch heroes and villains are doing during the holidays: Reaper stalking, Soldier and Ana on a mission (at least they made up somewhat), Widowmaker visiting her husband's grave, and – a more subtle surprise – McCree and Sombra drinking at a bar together.
Check out the link above for the full comic. Until then, the Winter Wonderland event is still on-going, so party up with your friends and farm those holiday lootboxes!