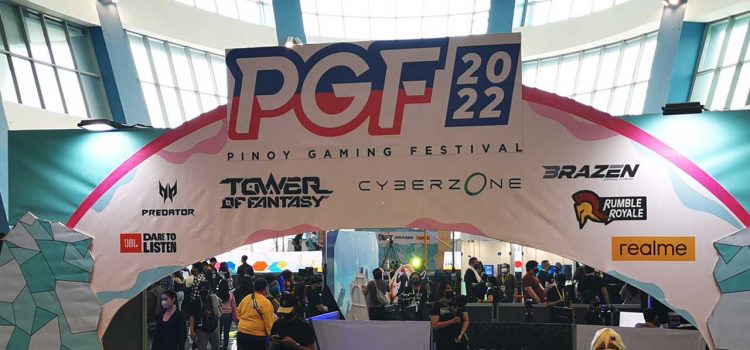 PGF 2022 is back to on-ground event status after the pandemic. The free event is the first of three events coming from Gariath Concepts...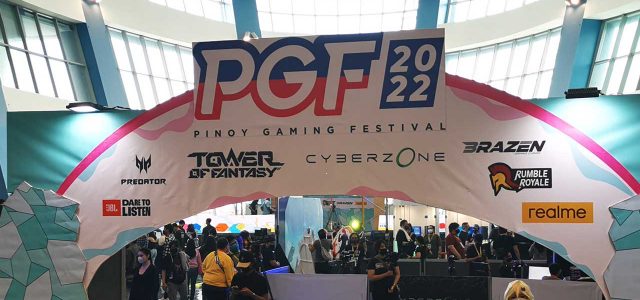 PGF 2022 is the first time the brand is back in a public location after the pandemic and while it's not as packed with booths and stalls as in PGFs past, it is definitely a welcome sight for gamers in Manila. The event was held at the SM MOA Music Hall, a modest venue compared to its cousin events for sure, but in the interest of health and safety, was nonetheless well-attended.
PGF 2022: a free event for gamers
There were lesser booths compared to the past iterations of the event, but that's to be expected since the country is still experiencing the effects of the pandemic. Also, note that this is a free event, unlike Conquest. This however, did not diminish the hype and fun for visitors.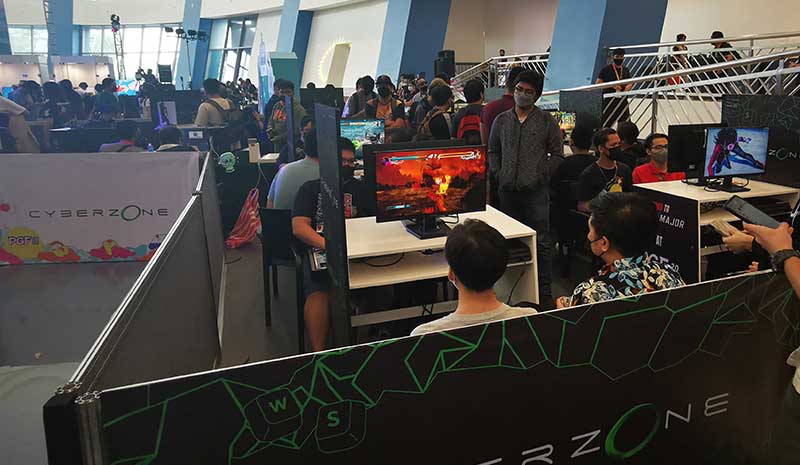 Fighting game enthusiasts and competitors flocked to the Rev Major Last Chance area near the entrance of the venue. From Tekken 7 to Guilty Gear Strive, participants came in to trade blows with fellow participants and maybe sneak in that all-important win to secure a seat at this year's Rev Major 2022, another returning event from the Gariath Concepts stable of gaming events.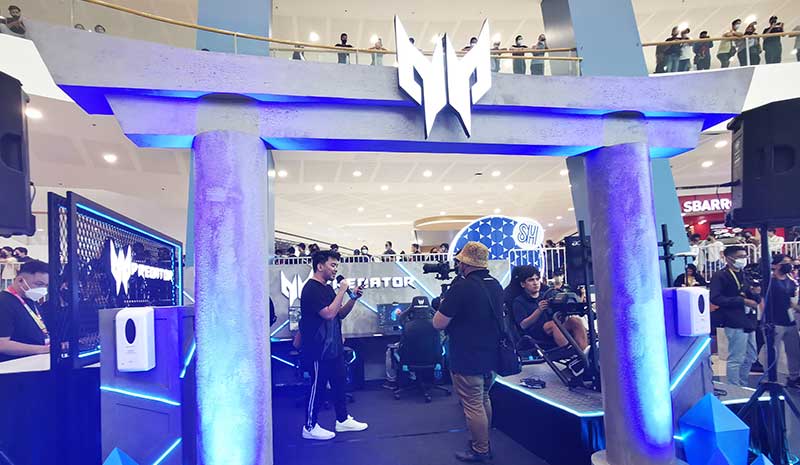 Near the entrance as well was the Predator booth, showcasing the latest and greatest product offerings from the brand. Visitors to PGF 2022 could sample the new laptops sporting the latest hardware and features, as well as participate in activities for cool merch from Predator. Brand ambassadors Een Mercado and Kang Dupet were also present on both days to meet and greet their fans and get in on the fun.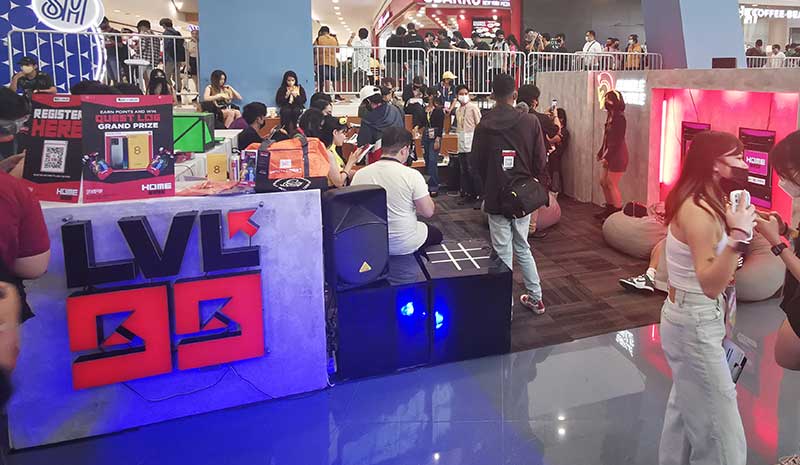 Rumble Royale is one of the premiere talent stables in the country, and PGF 2022 was the perfect venue to launch their newest talent campaign: LVL 99. LVL 99 is a group of Rumble Royale's up and coming streamers and content creators who banded together to form four houses under the banner. Each house in Level 99 is made up of more than a dozen talents, each having their own engaging personalities and content. The campaign aims to promote these creators to more viewers and potential community members, while encouraging collaborations with each other, be it within their house or together with other houses and Rumble Royale talents in general.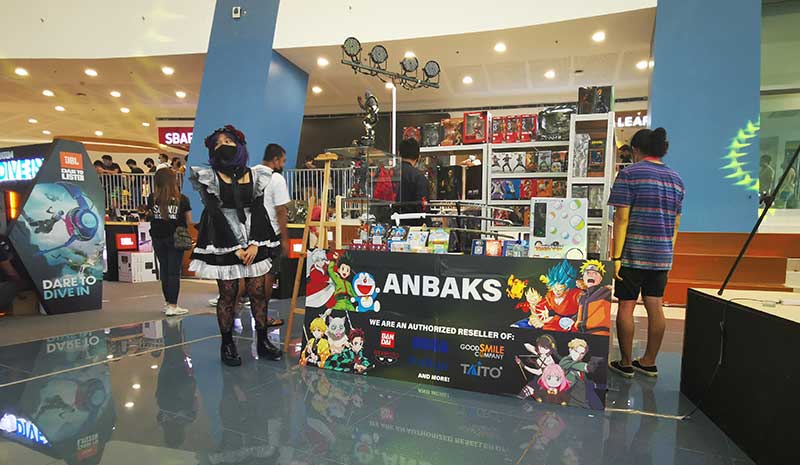 Well-known audio brand JBL also had a booth at PGF 2022 where you could try their latest offerings while you game in their booth and experience the difference high quality audio makes when you play. Merchandise brand Anbaks was also at the event selling their cool anime statues and blind boxes to fans and visitors.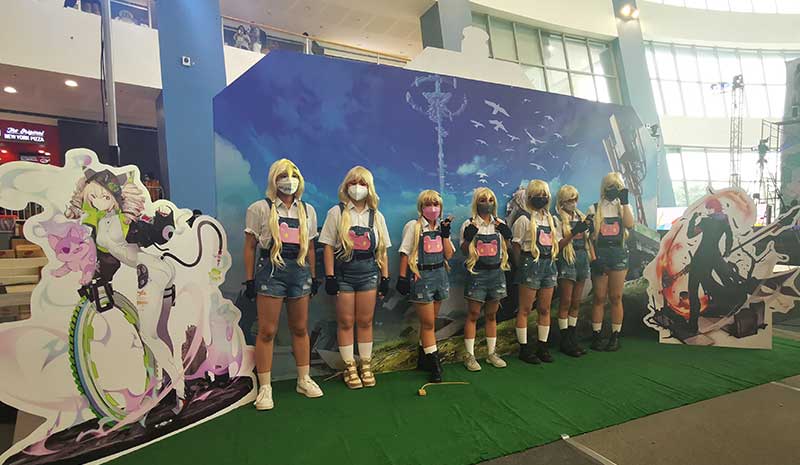 Perhaps the biggest crowd puller at PGF 2022 aside from the main stage showmatches and performances was the Tower of Fantasy booth. With the game not even a month into its official release globally, Tower of Fantasy has already managed to get gamers' attention with their dynamic combat mechanics, open-world exploration, and multiplayer game modes. Of course, the gacha for totally cool characters is a given. At the Tower of Fantasy booth, event visitors can experience the game on mobile phones, take selfies with a group of cosplayers dressed as Shirli, an important character you meet early on in the game, and even get a chance to be a streamer for a short while thanks to two streaming booths. There were also events at their mini-stage with Tower of Fantasy lootboxes up for grabs containing exclusive branded merch. Popular cosplayer and streamer Myrtle Sarossa was also present dressed up as Nemesis, the first limited SSR in the game.
For its first on-ground event back from pandemic lockdown, PGF 2022 seems to be finding its feet again. It's a great event no doubt, and there were so many visitors that security had to refrain them from entering because of health capacity limitations. Thanks to it being a free event, and the popularity of Rumble Royale, Tower of Fantasy, and the influencers of the different brands pulling in their respective communities, PGF 2022 has shown that while it had a rocky start (delayed the opening to 12AM on Day 1 instead of the usual 10AM opening for events) it quickly regained its footing and showed the gaming community why it has been one of the longest-running annual gaming events in the country: solid exhibitor brands, a great lineup of stage activities, popular personalities, and overall a great atmosphere for gamers to experience and enjoy.