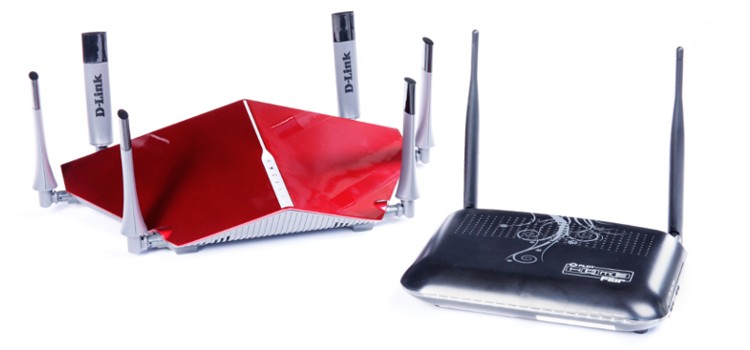 PLDT has launched the D-Link AC 3200 tri-band, along with the AC 1900 dual-band gigabit wireless routers. They've also highlighted their multiple home security...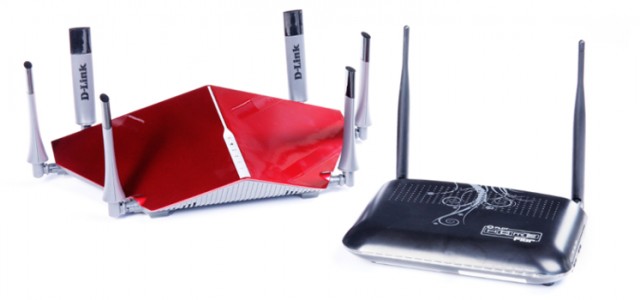 PLDT is aggressively rolling out their Home Fibr service to more and more locations nationwide, providing speeds of up to 1Gbps in select areas. Though a problem with these blazing-fast connections is that normal wireless routers can act as a bottleneck; meaning that users may only get half the speed from their subscribed plan with the said basic routers. To ensure speedy connections, PLDT has partnered with D-Link by offering the AC 3200 and AC 1900 ultra-gigabit wireless routers.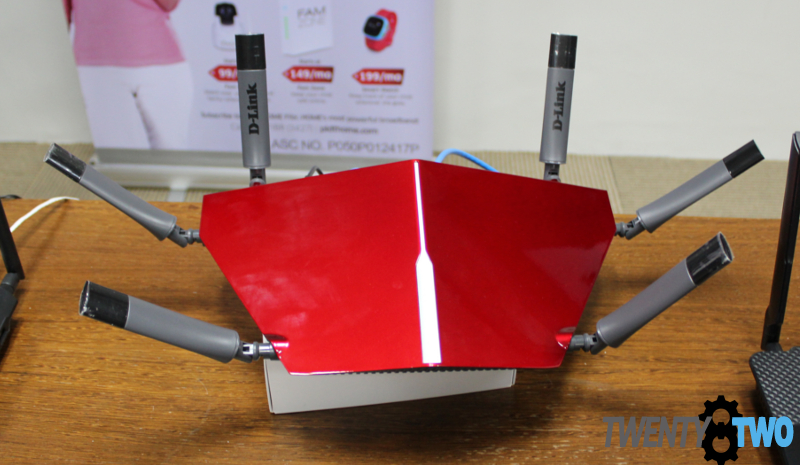 The D-Link AC 3200 is a tri-band gigabit router, with a 2.4 GHz and two 5 Ghz wireless bands. It can deliver speeds of up to 1,300 Mbps on all bands, allowing subscribers to enjoy the full speed of their Fibr connection. It also features the Smart Connect Technology, which automatically chooses the best band for every device, offering fast and easy connectivity.
The AC 3200 has six high-performance external antennas for a strong wi-fi coverage throughout the house. And moving around won't be a problem for users, as it features the Smart Beam Forming technology, which minimizes connection interruptions when devices are being moved.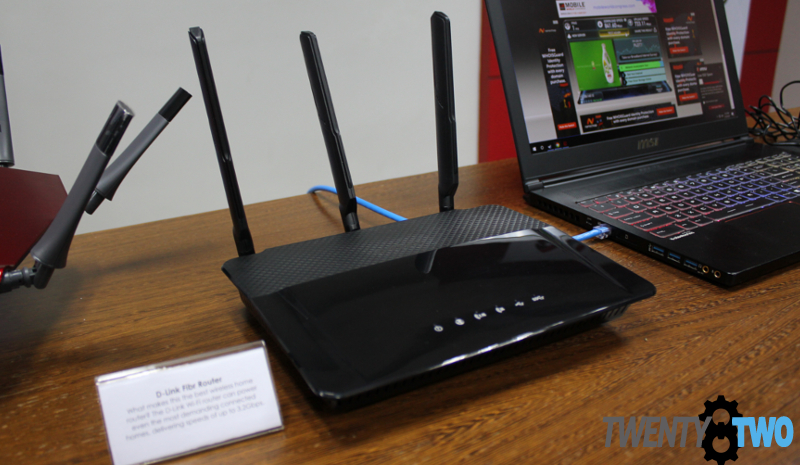 Also offered by PLDT is the AC 1900, a gigabit dual-band wi-fi router with three antennas. It also features the Smart Beam Forming Technology, guaranteeing great connection quality for multiple devices.
The AC 3200 wi-fi router is available for an additional P699 per month on top of the monthly subscription fee, plus a P3,000 cash out. The AC 1900 meanwhile is available for P499 per month, with a cash out of P3000.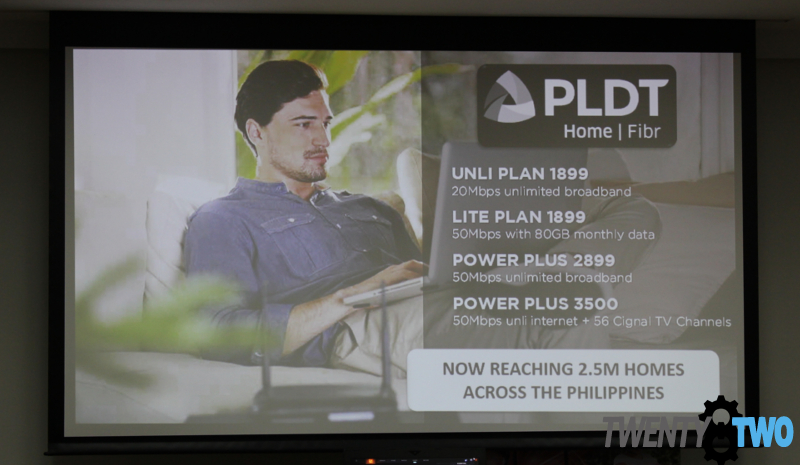 These routers are offered by PLDT to supplement their range of Home Fibr plans, which starts at P1,699 for a 5Mbps unlimited connection. An option for a 15Mbps connection with a 150GB monthly cap will also be offered at P1,699 per month on early March 2017.
PLDT Home Security devices
PLDT's range of Home Security devices were also highlighted. The security device line consist of the following: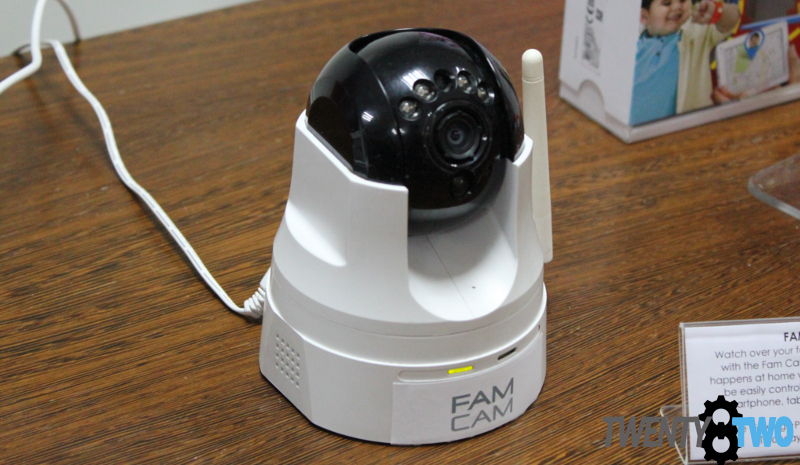 The PLDT FAM CAM is a home monitoring system with a built-in speaker for two-way communication. The Advanced FAM CAM (shown above) has a pan, tilt, and zoom function, along with an SD card slot. The FAM CAM allows parents to monitor their children remotely, and it's available for P499 per month for 36 months.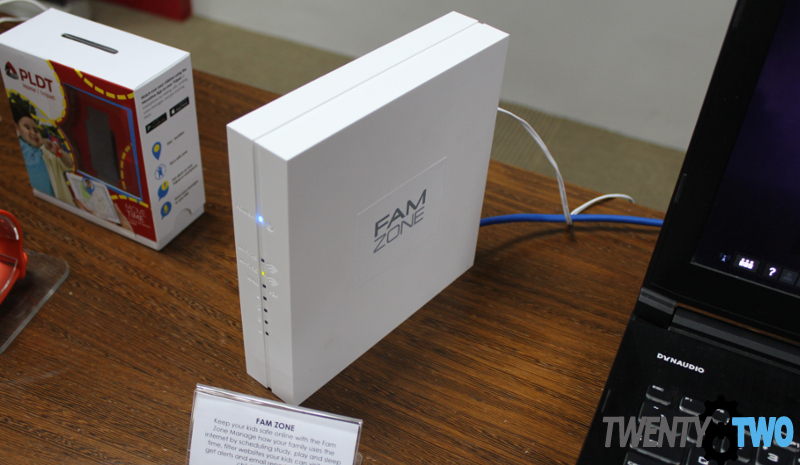 The FAM ZONE Box is a parental control device that is connected to an existing wi-fi modem; it enables parents to filter websites that their children can visit. It also has alert and report functions regarding kids' online activities. Usage schedules can also be assigned (e.g. study time, play time, etc.). The FAM ZONE Box is available for P299 per month for 24 months.
The Smart Watch meanwhile, enables parents to track their kids whereabouts, as it has a GPS function which can be seen through a PLDT Telpad. A safe zone can also be set, which sends out an alert when a child moves out of it. The Smart Watch is available for only P199 per month.