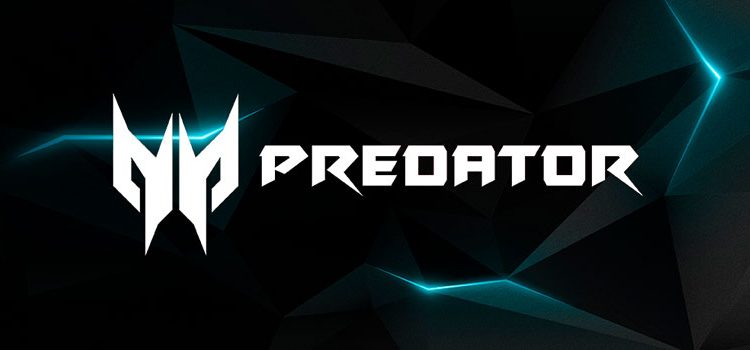 Predator's newest high-end gaming laptop departs from big, bulky, and red to slim, sleek, and blue. This is the Triton 700 gaming laptop.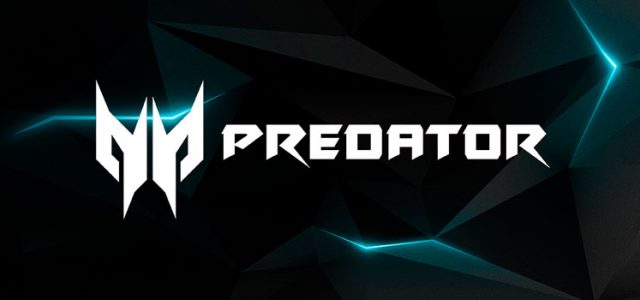 Acer's gaming line, Predator, was responsible for the monstrosity called the Predator 21X, released into the wild last year. This year, Predator has toned down the appearance of their latest high-end gaming laptop, opting for a sleeker, lighter silhouette. They also totally changed the color scheme of their newest beast, opting for a frost/electric blue instead of the traditional gaming red. This "frost-forged" look suited the Triton 700 very well, launched almost a year after the 21X officially landed on our shores.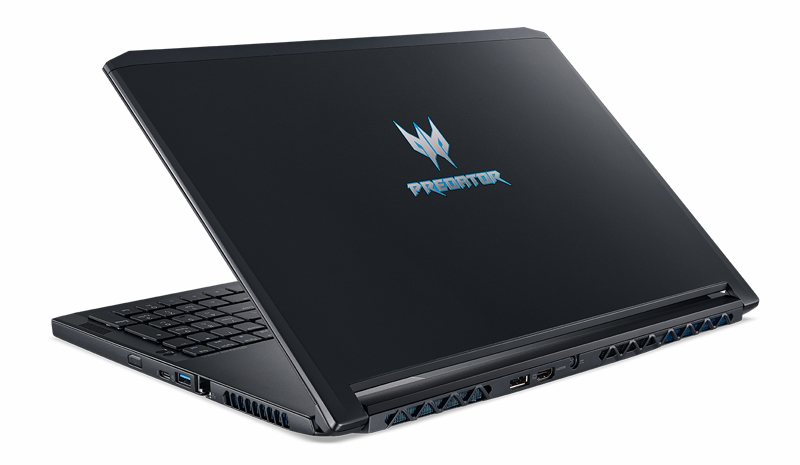 Predator learned a few things from the 21X, especially in the size department. You can put in the best-in-spec of everything in a laptop, sure, but having a laptop so huge it needs its own transport stroller case is taking things a little too far. Jeff Goldblum's iconic line in Jurassic Park summarizes our thoughts on the 21X: "You were so preoccupied with whether or not you could, you didn't stop to think if you should."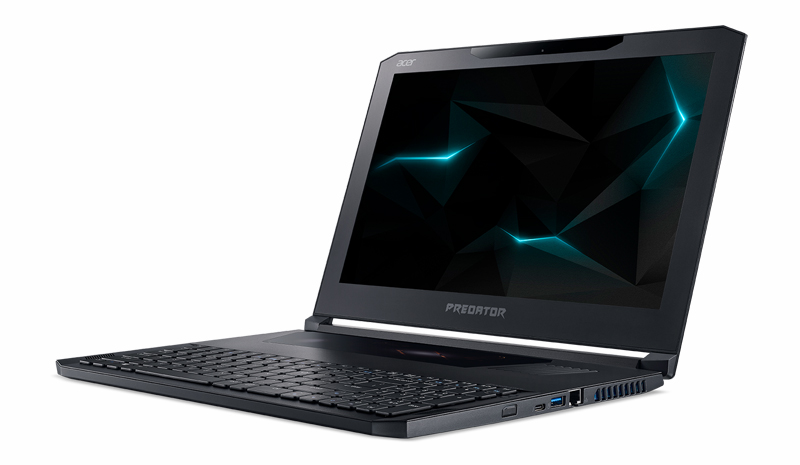 Before we go further, here are the specs of the Triton 700:
Operating System: Windows 10 Home
Processor: Intel® Core™ i7-7700HQ 2.8 GHz; Quad-core
Chipset: Intel® HM175
Memory: DDR4 32 GB (standard), up to 32 GB (maximum)
Storage: 1024 GB SSD
Screen: 15.6″ Full HD (1920 x 1080) resolution, ComfyView, IPS technology
Graphics: NVIDIA® GeForce® GTX 1080 or GTX 1060: Up to 8 GB GDDR5X Dedicated graphics memory
Tearing Prevention Technology: NVIDIA G-SYNC™
Connectivity: 802.11ac wireless LAN
Audio & Video: 1280 x 720 webcam, Microphone, Two speakers
Ports & Connectors: 3x USB 3.0, 1x USB 2.0, DisplayPort™, HDMI Output, Thunderbolt
Input Devices: TouchPad, RGB low-profile mechanical keyboard
Battery: 3-cell 4670 mAh Li-Polymer
Adapter: 230 W
Dimensions (W x D x H): 393 mm x 266 mm x 18.90 mm
Weight (Approximate): 2.4 kg
Package Contents: Predator PT715-51-75QQ Notebook, Lithium Polymer Battery, AC Adapter
Fortunately, the Triton 700 seems to have cooled down a little, not just in color scheme, but in size as well. The latest GTX 1080 promises ultra-smooth visuals and extreme overclocking speed potential. Screen tearing and stuttering are effectively minimized and eliminated thanks to NVIDIA G-SYNC which matches the refresh rate of the Triton 700's 15.6″ FHD display with the GPU. It is also powered by the elite Intel i7 processor so processing speed is at an optimum ensuring excellent performance.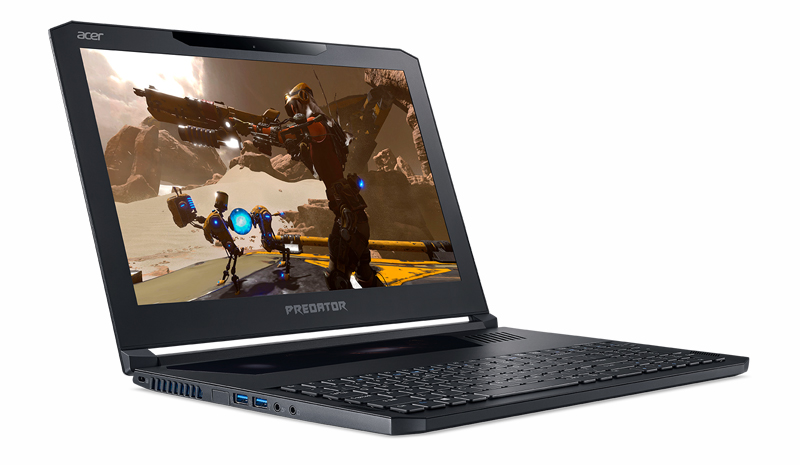 The unit cools without bulk thanks to twin Aeroblade 3D fans which sports the thinnest blades out in the market at 0.1mm. This gives users 35% improved airflow throughout the computer. Connected to these are a whopping six heat pipes and four heat syncs that support hyper-efficient cooling throughout the machine's key components.
The Triton 700 clocks in at around 15.5 inches, almost 16, which makes it the perfect size for a desktop replacement gaming laptop. No insane curved 21-inch screen here. And it's important to note that Corning Gorilla glass glazes the top of the keyboard for the precision touchpad, which also provides a window to the device's cooling system. This interface controls some of the laptops mundane features, a piece of bling Predator put in to make itself stand out from the competition.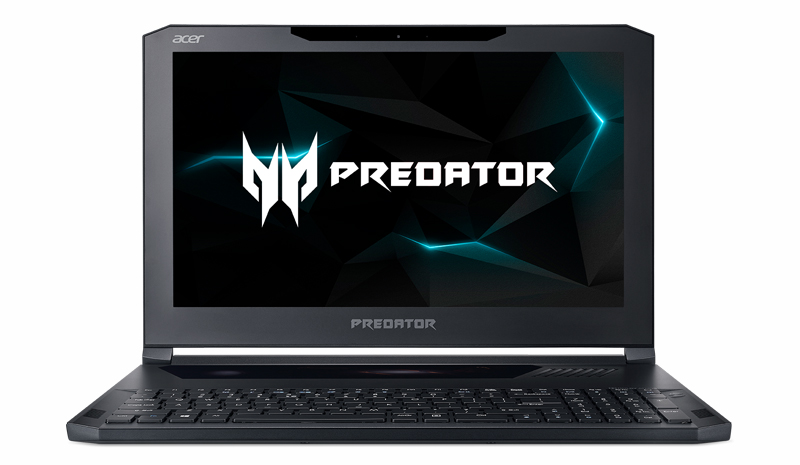 It seems like Predator has a winner on their hands this time. Overall, the laptop is sleek and the new blue/black color is very stylish: a refreshing departure from red. The blue color doesn't really feel imposing as well. It's a cool type of blue, and coupled with how the device physically looks, means you can take it from the game room to the boardroom and back again.
It looks good, it's powerful enough for AAA games as well as video editing and even 3D rendering (for work purposes), and it can fit into most gaming backpacks. The only thing left to cover is the price; how much does this beast cost? The Predator Triton 700 GTX 1060 model retails at P134,999. However, for a limited time, customers get an additional Predator Cestus 500 mouse and PHP 3,000-worth of Steam credits for every purchase of the unit.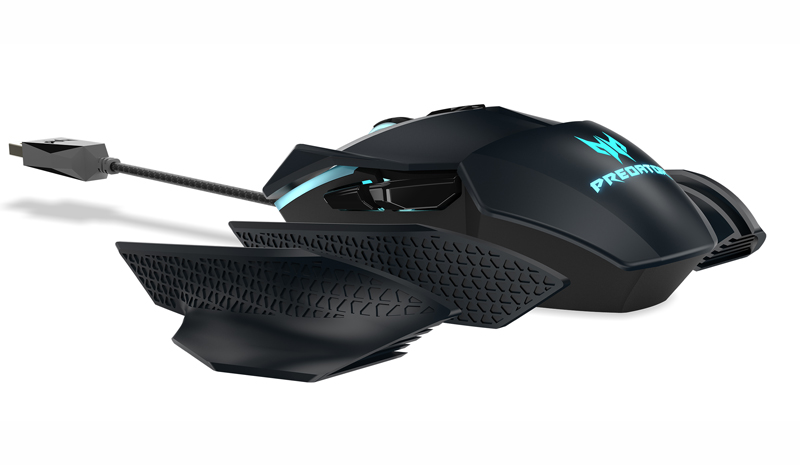 Meanwhile, interested parties may own the Predator Triton 700 GTX 1080 model for P229,999. For a limited time, each purchase of this unit gives customers a Predator Cestus 500 mouse, a Predator Galea 500 gaming headset, and PHP 5,000-worth of Steam credits.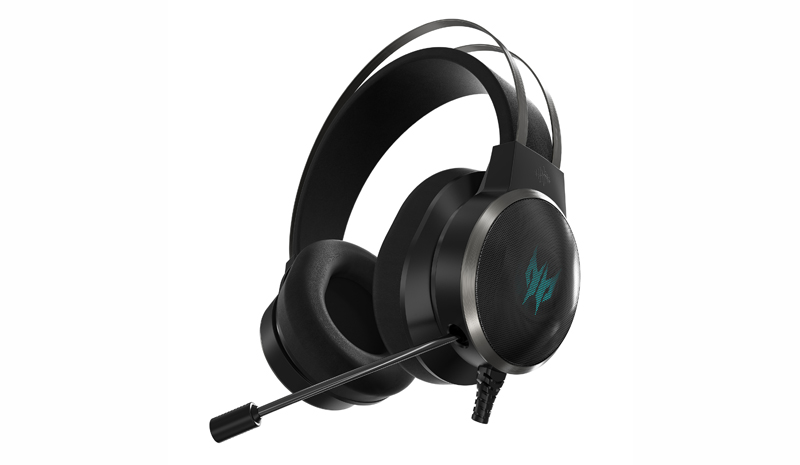 Both units will be available for pre-order online via partner re-sellers Columbia Computers, Complink, Concept Computers, Octagon, PC Corner, PC Express, Thinking Tools, and VillMan. Units can be expected to arrive from 30 to 45 days upon ordering. To learn more about the Predator gaming system, go to the Predator Philippines Facebook page – @PredatorGamingPhilippines.