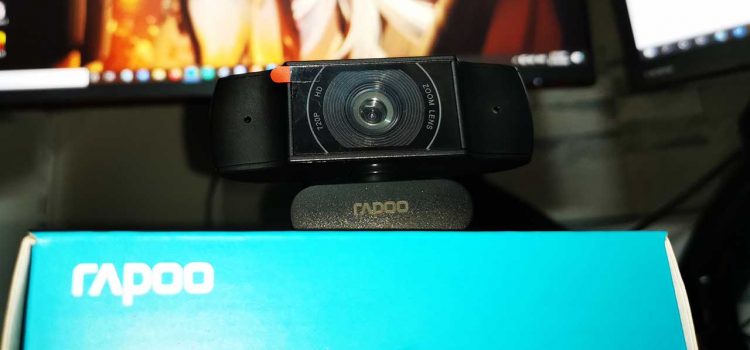 If you're looking for a no-frills webcam for online office meetings, homeschooling, or hangouts with friends, take a second look at the budget-friendly plug...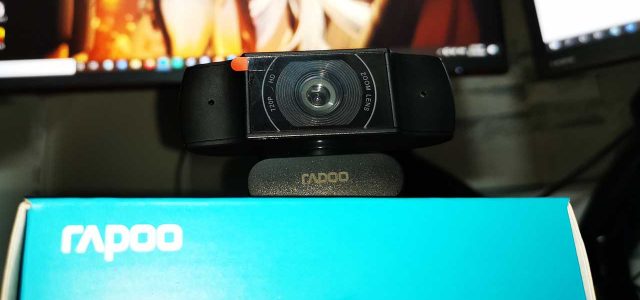 Since the start of the COVID-19 pandemic, people had to make big adjustments for work, school, and meeting friends. We've loaded our online shopping carts with gadgets, like a webcam.
Working or attending school from home made us become aware of the need for such a device. So we were looking for something that won't break the bank when it comes to having a decent webcam solution. Enter the Rapoo C200 webcam.
Rapoo C200: Specs
720p resolution
360-degree rotation
Clip-on hinge system
Omni-directional microphone
Discreet LED light when operational
Plug and play, Win 7, 8, and 10; Mac OS 10.6, and Chrome OS compatible
The Rapoo C200 webcam is as simple as it gets. The box contains the device in a low-static plastic pouch, and the user manual. The cable is integrated into the device and ends with a standard USB port, ready to be plugged into your laptop or PC.
Rapoo C200: Our Impressions
The lens is protected by a glass screen that's easy enough to clean. This protected area also houses the small white LED light that turns on to let you know that the webcam is operational. It has 360 degree rotation via a ball joint and socket setup, so you can flick the webcam around to face a wall or a neutral area when not in use, which is great for security.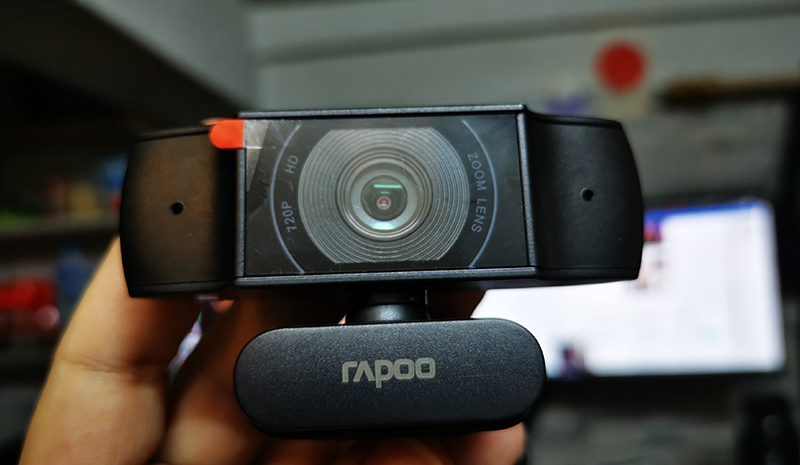 The sides of the webcam house the speaker holes that feed into the microphone. With this, you won't really need a headset with a microphone since the Rapoo C200 picks up sounds very well. That said, you may want to turn on any ambient noise suppression software you may have as it can pick up a lot of ambient noise together with your voice.
When it comes to the clip hinge, the Rapoo C200 has tight tolerances. It takes a little bit more force to open and close the hinge that you can clip onto your monitor or laptop lid. This is a good thing because it makes the device stay firm and steady wherever it's placed even if you move your laptop or monitor around. The rubber pads on the inside of the hinge acts as additional grip surfaces to prevent the webcam from sliding off.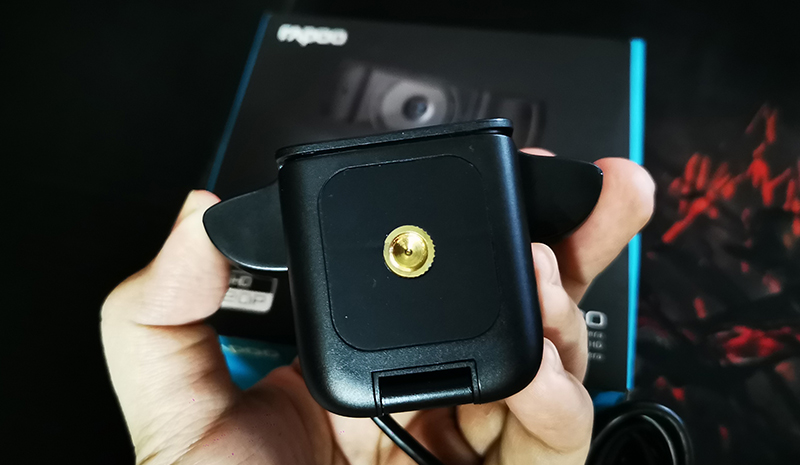 One thing we like about the Rapoo C200 is that it comes with a hotshoe screw for your tripod. The size is pretty standard as far as we know, and our monopod and small tripod screw onto the webcam easily without any problems.
When it comes to performance, the Rapoo C200 performs well in artificial and low light situations, though colors tend to be a little dark. That said, if your meeting app of choice has the ability to tweak brightness and colors a bit, that would really help. Otherwise, using the device in a well-lit area is recommended.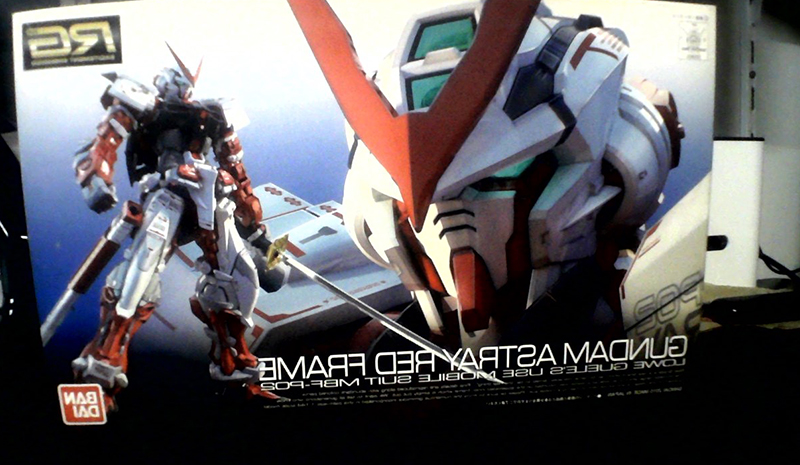 What we didn't particularly enjoy was the fact that the webcam displays images in reverse or mirrored. Text is reversed and it can get slightly confusing at times. However, if your online meeting app has settings for this kind of display problem, then you'll have to tweak it there since the Rapoo C200 is a plug and play device and it doesn't have a software management tool to help you fix it.
Conclusion
With a price tag of just Php 895, the Rapoo C200 webcam can't be beat. It offers decent colors at 720p display resolution with auto-focus that's quick to react. It clamps down on your monitor or laptop lid firmly and you can screw it on a tripod if you need to, no problems at all.
While it does have a few issues like not being able to reverse the image output via software, the simplicity of the whole thing is something that we feel is more than welcome. The Rapoo C200 is a no-frills plug and play webcam for when you've had enough fiddling with technology and just want something that will work for your online meetings and hangouts with friends.
The Rapoo C200 gets our recommendation as an A+ budget webcam option that has decent performance by itself. Pair it with something as simple as a ring light behind it, and it becomes a really great workhorse device!
The Rapoo C200 webcam is available at all Silicon Valley stores. Check this post from Rapoo's official Facebook for more details.