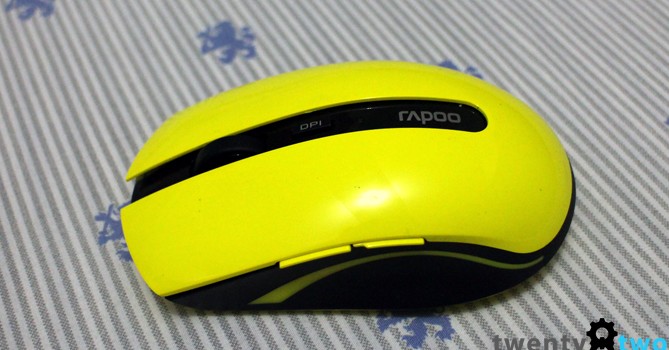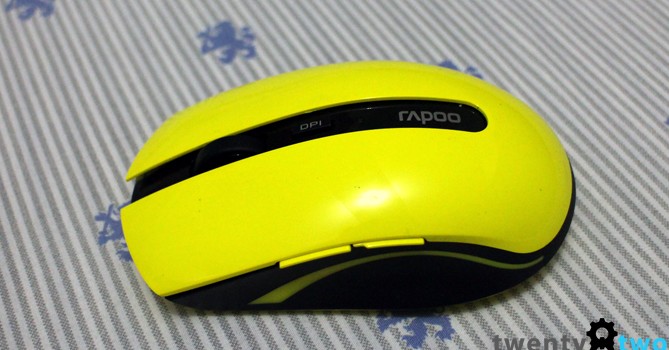 One of China's more popular brand of wireless peripherals continues to offer affordable and high-quality products for the casual techie.We've tinkered around with their...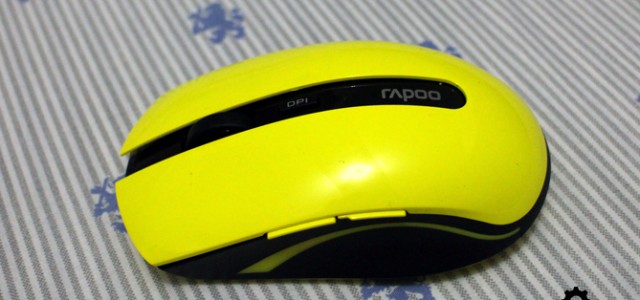 One of China's more popular brand of wireless peripherals continues to offer affordable and high-quality products for the casual techie.We've tinkered around with their Bluetooth keyboard before. Now, we check out their 7200P mouse!
Most people overlook the mouse. With the advent of touch-based interface, mice are getting pushed to the background. But there are times when people would use a mouse to interact with their machines – at the moment, it's still inevitable.
Desktop gamers are painfully aware of how a good mouse makes or breaks their games. But for the more casual, less hardcore gamer who really doesn't want to shell out a lot of money just to get a performance-boosting peripheral, or if you just prefer playing your game with a lighter mouse, then the Rapoo 7200P Wireless Optical Mouse is for you.
The 7200P is deceptively lightweight. It's plastic body is molded for use of both left- and right-handed players, which is good if you're a lefty, since most gaming mice are aimed for right-handed players. The left and right mouse buttons have raised edges and made of a soft plastic material, adding to comfort, grip, and control. Speaking of grip, the molded sides taper slightly inward with tiny nibs, allowing your fingertips a secure place to grip on to. We like using the Palm Grip style on our mice for just about anything, and the 7200P's slightly-smaller-than-regular size works well for this type of grip. Since it's lightweight, you can even use just your fingertips to control the device!
The mouse comes with the standard mouse wheel/Mouse 3 button. We felt that scrolling with it is okay, but the 7200P could use a free-wheel scroll option. You can also adjust the DPI of the mouse up to 1000. The adjustable DPI is not something you see everyday on regular optical mice, which is making us feel that Rapoo may be trying to appeal to gamers as well as non-gamers. It's not like you'll need to increase your DPI when you're putting together a PowerPoint presentation, right? And for the non-gamers who prefer more sensitive/quicker mouse movement, your Windows or Mac devices have that option built-in anyway.
The 7200P has a USB Bluetooth adaptor which will take up a port slot. It uses 5G wireless transmission technology for connectivity, something very few wireless peripherals have. By going 5G, the 7200P avoids possible interferance from operating on the 2.4G wireless channel, which is what other Bluetooth and WiFi equipment use. The 7200P runs on a single AAA battery, and boasts of a standby time of nine months. One thing we've experienced while using the mouse is forgetting to turn it off when not in use. No real problems though, thanks to its long standby time. Standard issue with Rapoo mice is their "surfree" feature, which allows the mouse to be used on any surface, glass included.
Storage and transport of the 7200P is easy, thanks to a magnetic compartment for the USB adaptor/receiver. It's a pretty tough mouse and travels well. The main pull for a wireless mouse for is, well, the lack of wiring mucking up your spartan setup. One extra thing we liked about the mouse is that it comes in different colors!
If you're a more casual or laptop gamer (we know you're out there!), give the Rapoo 7200P a try. It's a no-frills mouse that's lightweight and a piece of cake to setup! The Rapoo 7200P and other Rapoo wireless mice are now available in gadget boutiques nationwide and retails for P1,200.