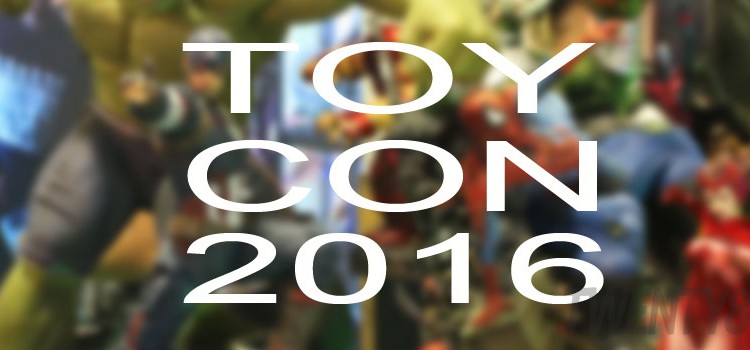 ToyCon 2016 was a great event, and we have a rundown of the things that caught our attention.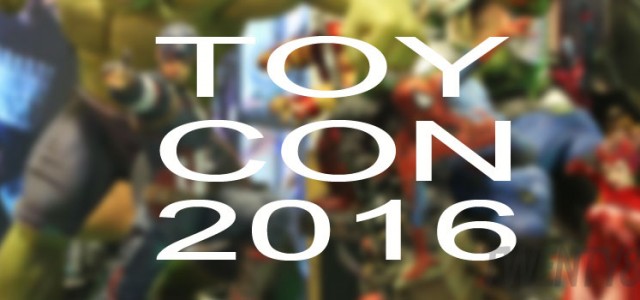 This year's ToyCon was certainly a blast for everyone who attended. Whether you're a first-timer or a long-time ToyCon goer, there's something for every single fandom during the three-day event. A big part of its success is the actual experience more than the great deals on toys and other collectibles. Everything from the venue to the VIPs was an upgrade to last year's Con. It was a year of firsts for the organizing team, and it will definitely set the trend for future ToyCons to come.
ToyCon wouldn't be ToyCon without the toys, of course. Plushies, model kits, vinyl figures, action figures, and even vintage video games and consoles were all on display, and at great deals, as well! For most people, ToyCon has been an annual must-attend event, and the major highlights this year will certainly make people expect bigger and better things next year!
New Venue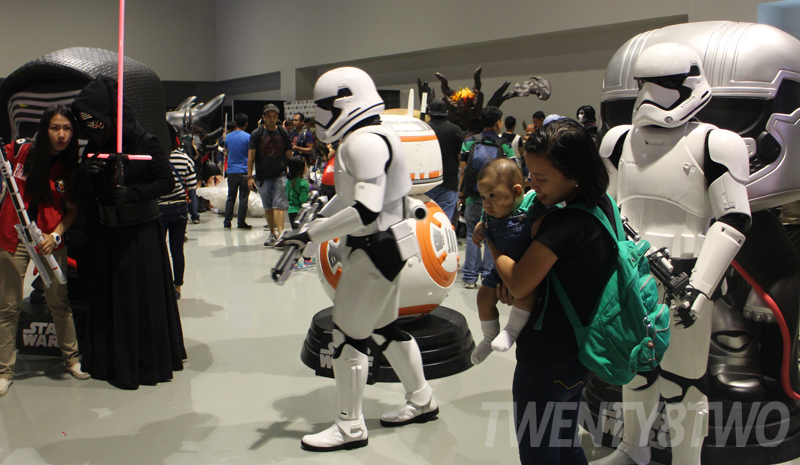 This is the first time ToyCon was held in SMX MOA. The venue was huge and people had enough elbow room to stop and browse stalls when something catches their eye without holding up the people following behind. Cosplayers also had walled off areas where they can suit up without the unwanted attention, and the bigger floor (and ceiling space) made the event cool and comfortable. There were also a lot more sights to see and installations to photograph. The best part of the bigger venue was a lot of people can just plop down and rest a bit before combing the stalls for good deals on toys.
Hodor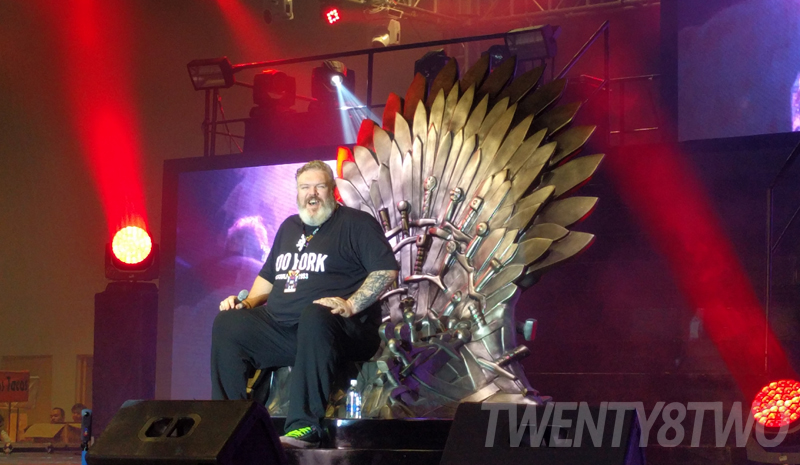 Kristian Nairn, known worldwide as the gentle giant Hodor in Game of Thrones, made an appearance not only during ToyCon, but also during the Manila Major tournament at MOA Arena. He gamely answered fan and press questions about his work with the hit TV show and his music career, as well as pose for photos. Kristian also performed in several places (he's also a DJ, in case you didn't know), including the ToyCon venue itself. And as far as he knows, his character stays dead in the show.
Dean Cain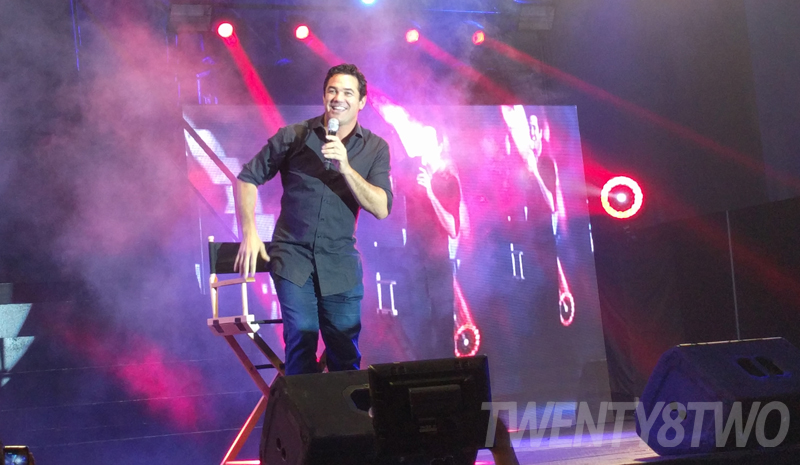 Kids from the 90's remember Dean Cain as Clark Kent/Superman in Lois and Clark: The New Adventures of Superman. At the time, the actor did a pretty good job portraying the Man of Steel. Now, however, Dean Cain plays Supergirl's dad in CW's "Supergirl" and the actor mentioned during his Q&A time with the press that he enjoys his time playing an older role and revealed that his character will have a bigger role to play in Season 2.
Suicide Squad Promotion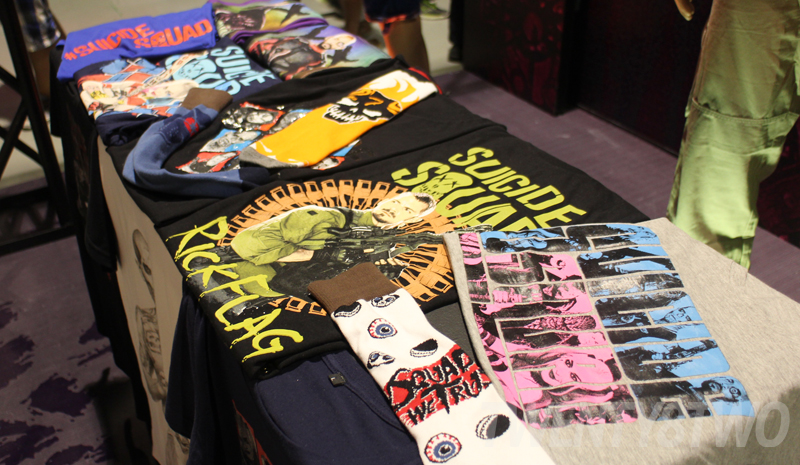 DC's Suicide Squad is hitting theaters soon, and what better way to go big than during ToyCon. The installation features actor cutouts behind bars, several cosplayers in full movie-styled character regalia, and even a mock Harley's Tattoo Parlor, where kids and adults alike can get any of the Squad's emblems "tattooed" on them. Harley's character emblem was a clear winner, with a lot of ToyCon goers sporting the facepaint tattoo while browsing the venue.
Voltes V Statue
When you first enter the ToyCon hall, you're immediately greeted by a fifteen-foot Voltes V statue at the back of the venue. This is the first time ToyCon has ever done this, thanks in part to SMX MOA's high ceiling. The statue is impressive, and kids and kids-at-heart alike flocked to the gated area to take a photo. It's reminiscent of the infamous Gundam statue in Japan, but with a more nostalgic feel.
Eric Lang Meet and Greet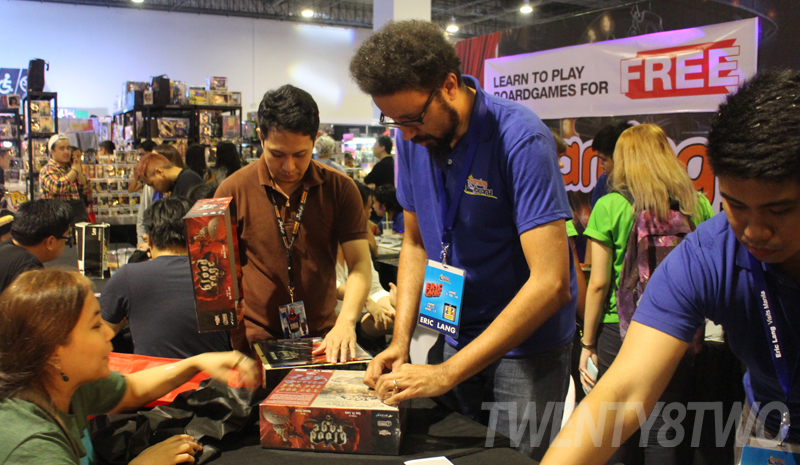 We got to meet Eric Lang prior to ToyCon via GamingLib (check out the article here) but to see him at ToyCon teaching his games to people and just having fun was a great experience. GamingLib also hosted a Blood Rage tournament, a game Mr. Lang designed. He was also more than happy to sign his games that people bought from the GamingLib booth and give gamers a special sneak peak at all the prototype/in production games he brought along with him!
The Excelsior Exhibit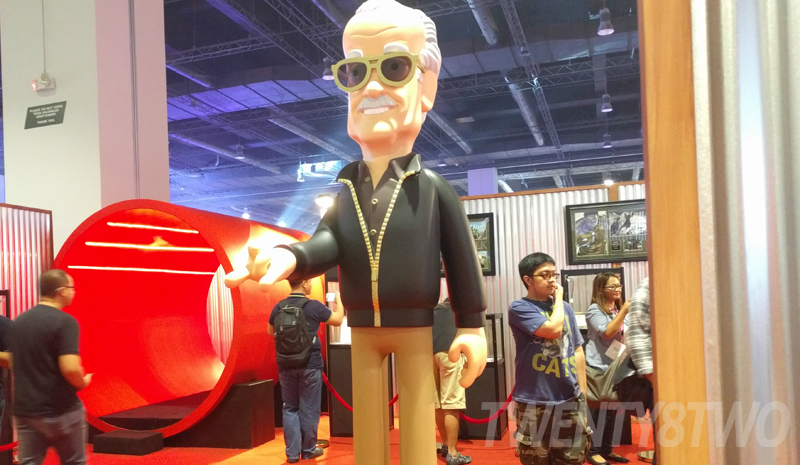 Legendary comicbook creator Stan Lee was also at ToyCon, in exhibit form and via Skype call! The Exhibit featured a lot of memorabilia from Stan Lee's works, and his legacy in the modern Marvel age. Initially, ToyCon said that the man himself was going to make an appearance but was quickly changed to just the exhibit and a Skype call because – let's face it – the man is 93 years old and a 14-16 hour flight might be a tad too much for him. Stan Lee may not have been present to meet fans young and old whose lives he has touched through his comics, but his giant statue greeting fans was good enough.
Check out a few other photos from the three-day event! If you've missed out this year, the organizers have promised even bigger guests and mini-events for next year!