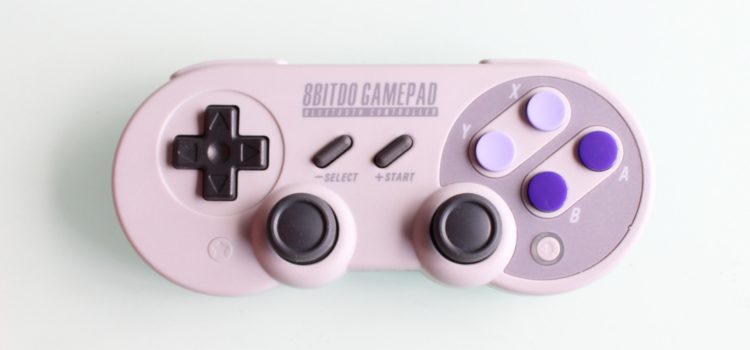 We review the 8Bitdo SN30 Pro Controller, an SNES-styled wireless controller that's fully featured and supports PC, Android, and other platforms.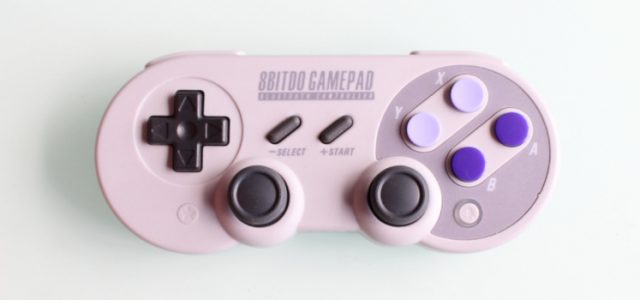 If you're into retro controllers, the company 8Bitdo is surely familiar to you. They're the company that released the NES30 and SN30 controllers, which are faithful adaptations of the classic NES and SNES controllers; only they're wireless and are compatible with PC and Android. They've even released Famicom and Super Famicom-editions.
But the only downside with the aforementioned controllers is that they lack analog sticks and secondary shoulder buttons or triggers. They may work great for retro/retro-style games, but not so much for newer titles.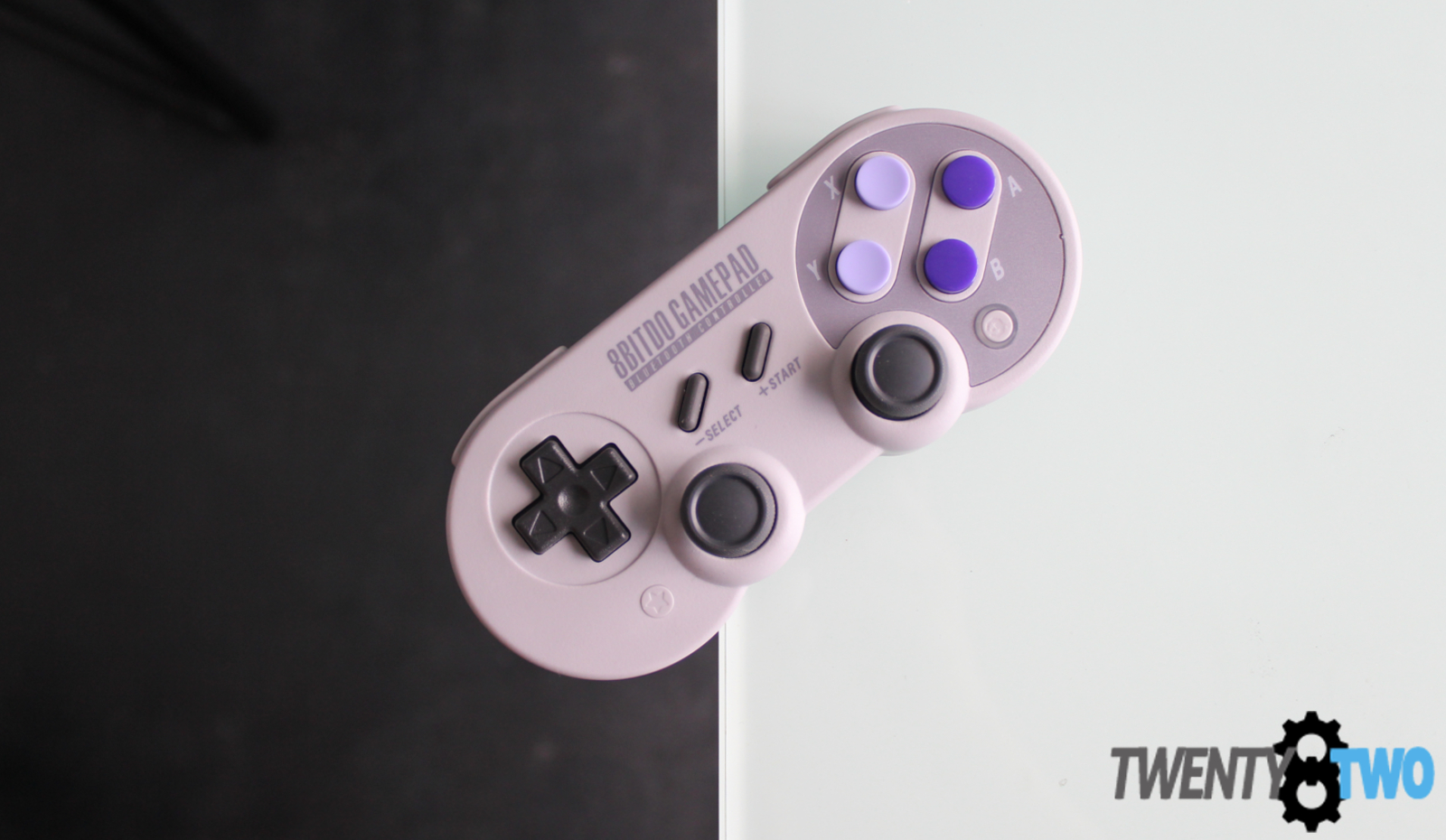 Enter 8Bitdo's SN30 Pro. It's the first fully featured wireless retro controller, meaning it has analog sticks, two shoulder buttons on each side, and it even has a rumble feature. The SN30 Pro also features home and screen shot buttons, a rechargeable battery, and a USB-C connector. And of course, the SN30 Pro retains the retro SNES controller design.
For such a small controller, it's surprising how the SN30 Pro managed to pack in all the features of a standard modern controller. Before I used it, I was worried that it might not be good for triple-A PC titles (as I usually use bigger controllers such as the Logitech F310 or a DualShock 4). Though once I loaded up games such as Skyrim, the SN30 Pro worked nicely.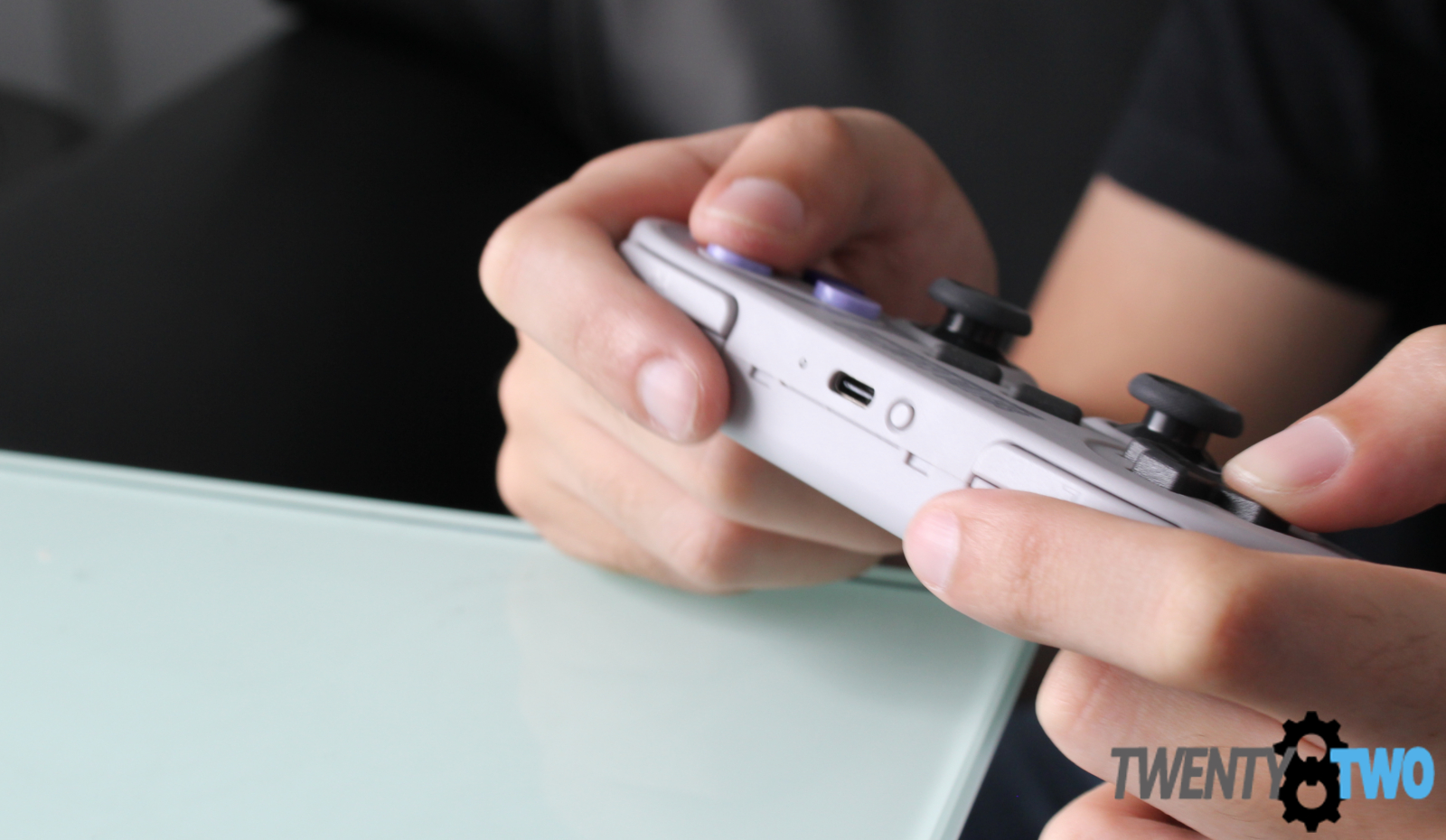 The controller's size should not be a problem for most people, as it's still fairly comfortable even in longer gaming sessions. The buttons feel great in use, and the analog sticks hold up well even for more intense action games such as Nier: Automata. Even the shoulder buttons and triggers work well, as they're not as fatiguing when pressed down compared to other controllers.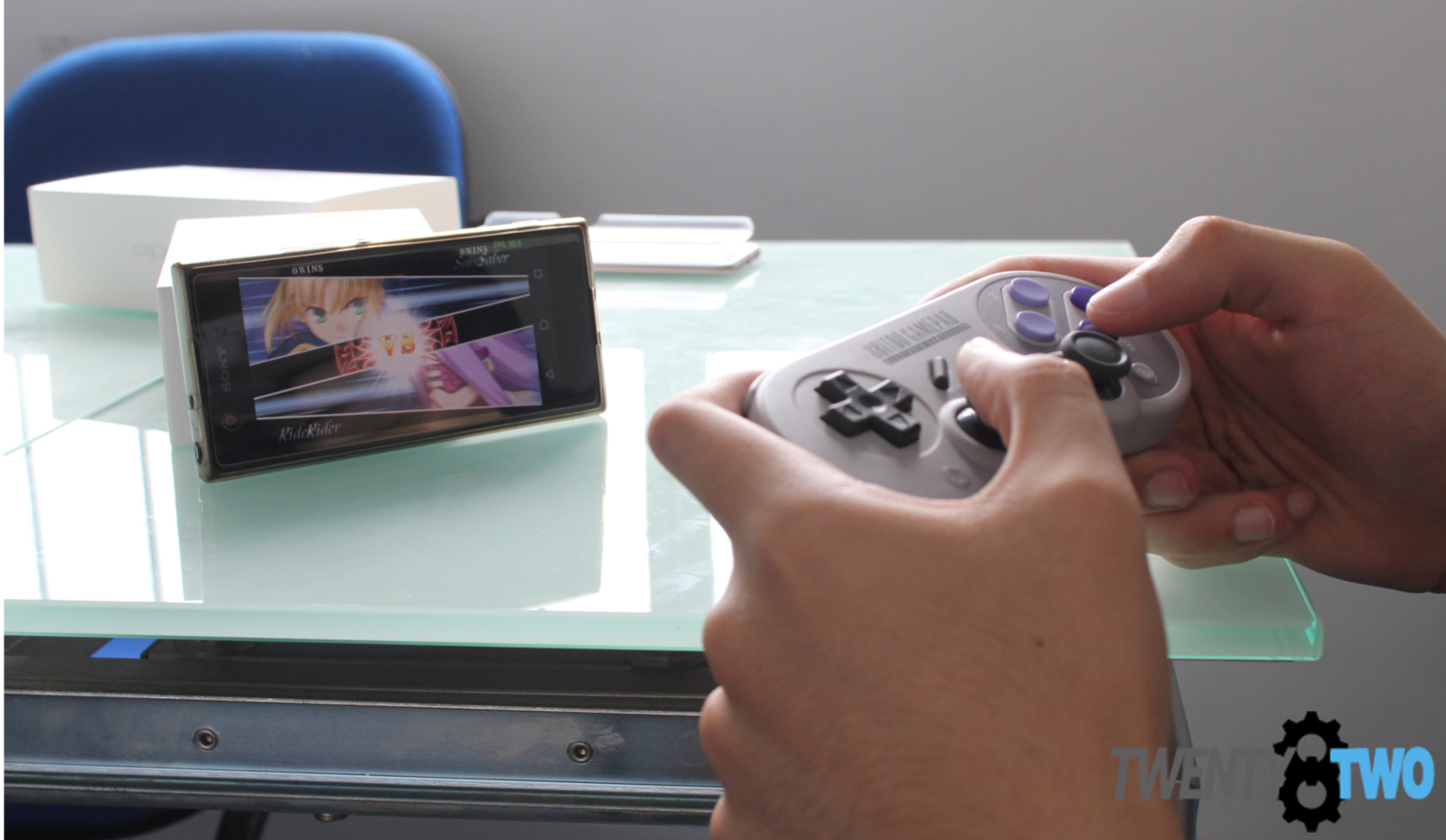 A stand-out feature of the controller though is that it supports a lot of platforms. Not only can it play Windows-based games, it's also compatible with Android, macOS, Steam, Raspberry Pi, and even the Nintendo Switch. We tried out the SN30 Pro with PSP games emulated on our Android phone, and it worked well.
Connecting to devices is simple, with both wired and wireless Bluetooth options. Though there were some hiccups when first connecting the SN30 Pro with a new device, as it was slow to pair at first in our use. But once it's been connected successfully, subsequent pairings are quick and easy.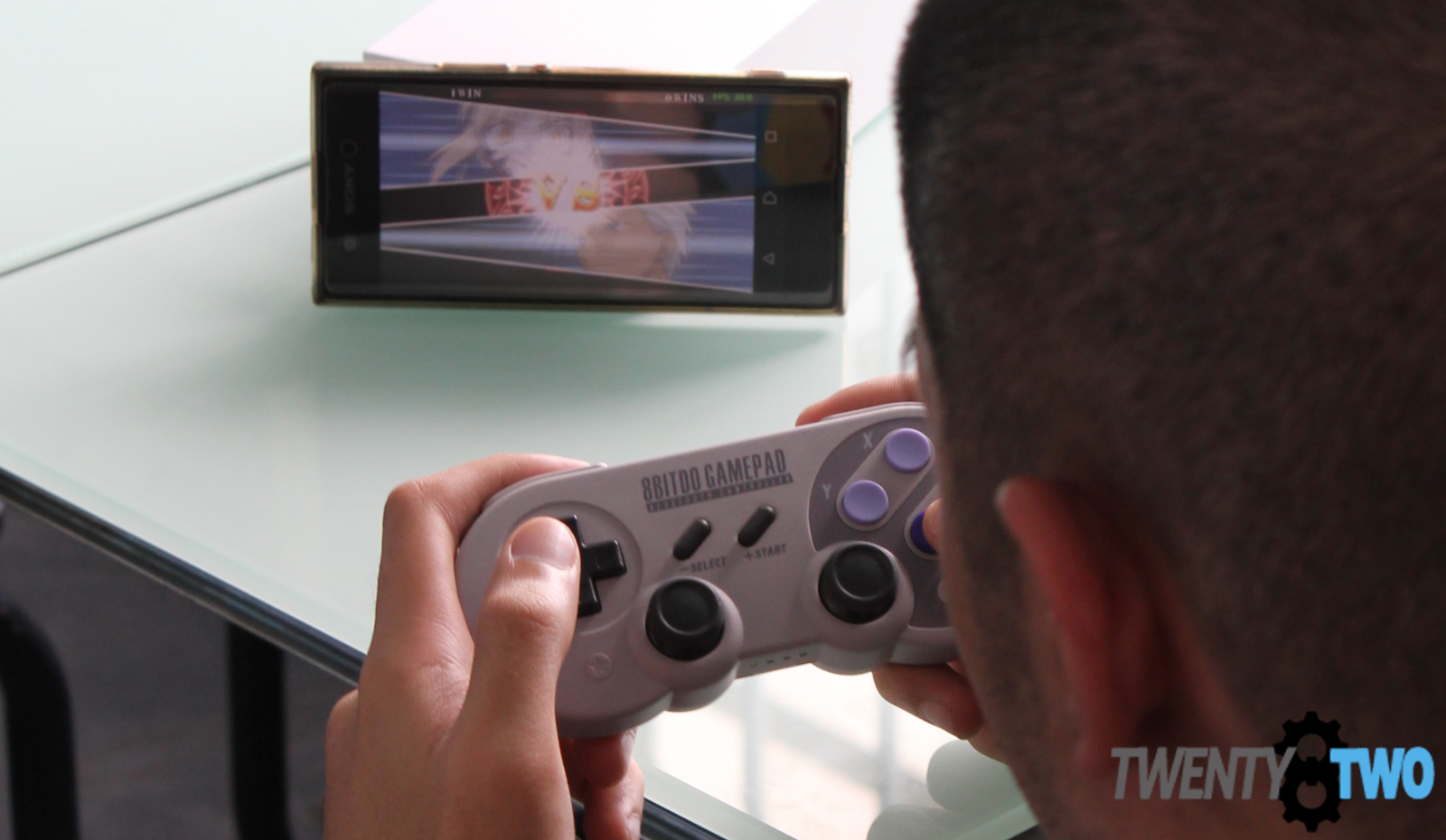 While the SN30 Pro can work as your main controller at home, it shines as a portable controller. It's small and light enough that you can put it in your bag for gaming on-the-go. And it has a long battery life, as you can even go weeks and not need to charge; unless of course you play marathon sessions everyday, in that case it'll last for around a few days.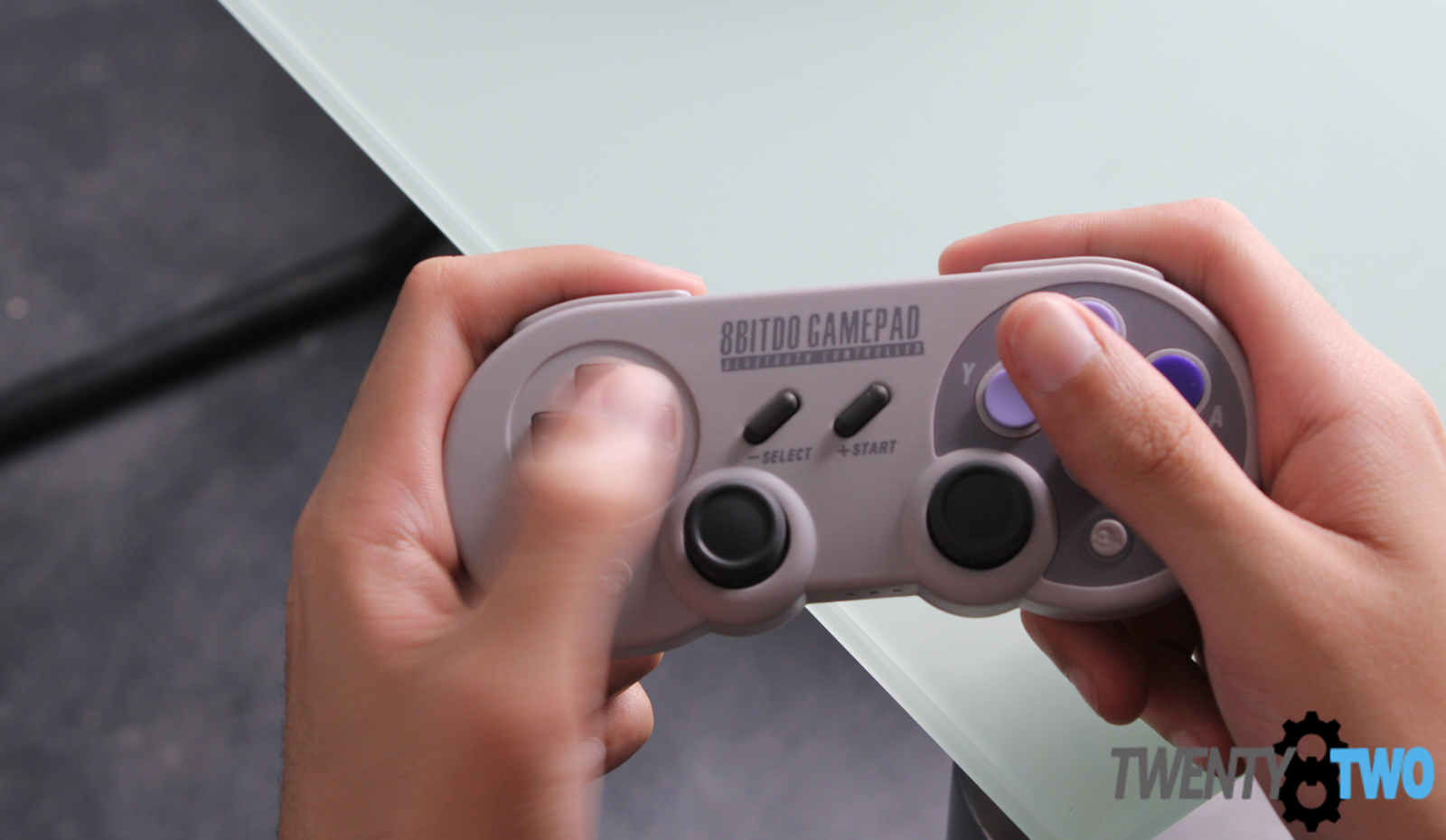 It's not a perfect controller though. The D-pad for example, is a definite upgrade over some PC/Android controllers, but it still won't win over fighting game fans. The face buttons are also labeled differently from Xbox controllers (as they follow the Nintendo face button format), which might confuse some players who look down on their controllers when playing. Finally, players with bigger hands might find the controller a bit too cramped.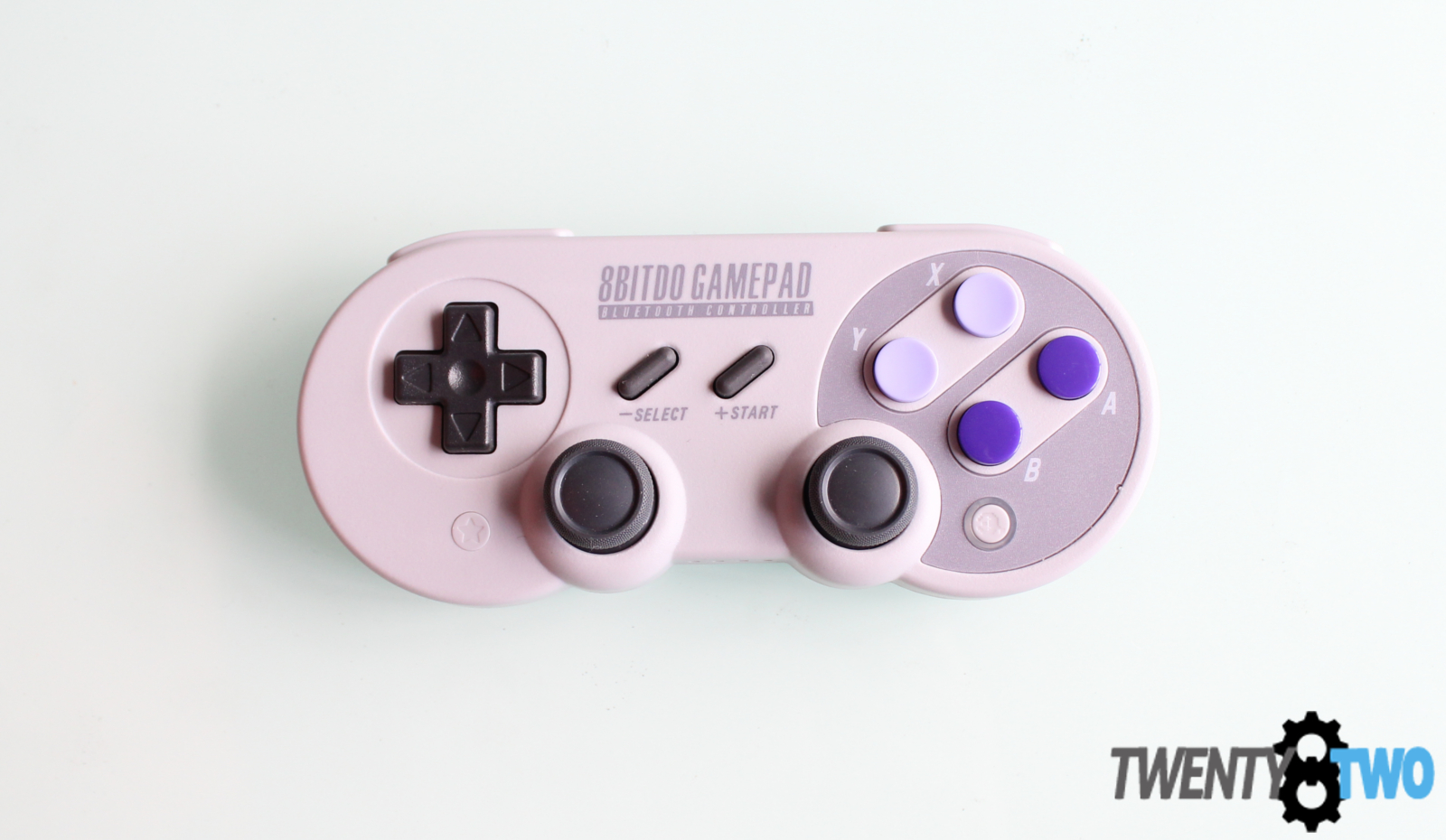 Overall though, the pros definitely outweigh the SN30 Pro's cons. It's still a fully featured wireless controller that is compatible with tons of platforms, and one that doesn't sacrifice build quality. It's also one of the better portable controllers out there, owing to its portability, wireless connectivity, and battery life.
So should you get an SN30 Pro? If you want a portable controller you can use for PC, Android, and other platforms, then yes you should. Though if you're a fan of Nintendo's old-school controllers, then the 8Bitdo SN30 Pro is a must-have.
Special thanks to Long Live Play PH for lending us an SN30 Pro.