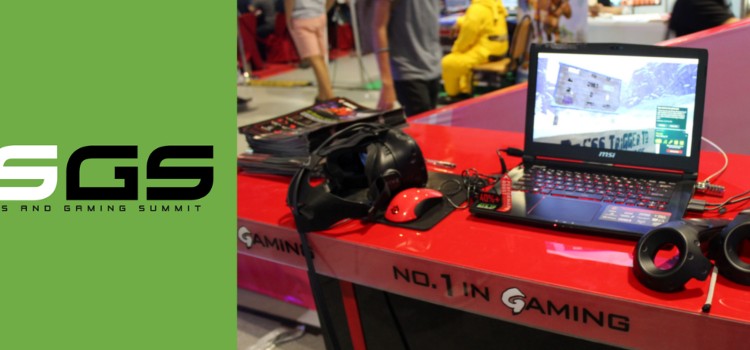 This year's ESGS is filled with games from different developers that visitors can try and play. Here are some of the must-play titles.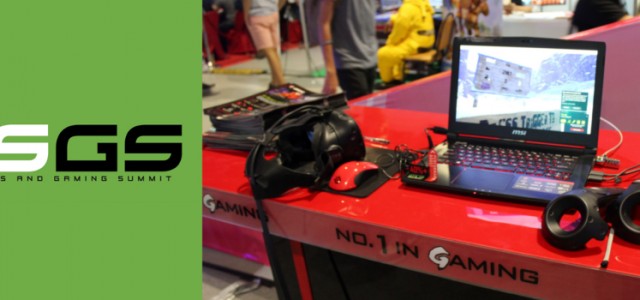 Game conventions are a mecca for gamers; enabling them to interact with developers, to join in fun activities with friends, and of course to test and play new games. The E-Sports and Gaming Summit 2016 is no different, it offers a dizzying array of titles that attendees can play. Here are some of the must-play games from the major manufacturers and developers on the show floor:
PlayStation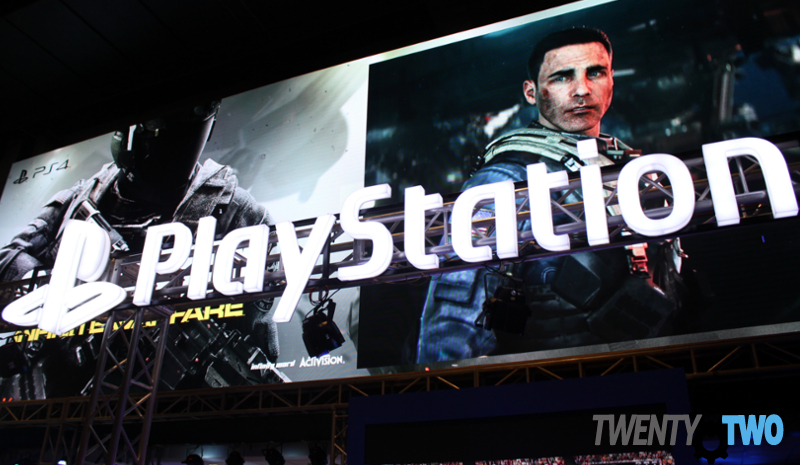 Just beside the main entrance, the PlayStation booth has two big games available to play, namely Call of Duty: Infinite Warfare and Final Fantasy XV. Infinite Warfare is the newest installment in the CoD franchise, with unique gameplay features such as space dogfights and zero gravity gunplay.
The upcoming Final Fantasy XV is also offered for testing and playing. The game's been in development for approximately 10 years now, and it's currently one of the most, if not the most hyped game this year. Set in the modern-day Earth styled Eos, this open-world game is loosely connected to the Fabula Nova Crystallis games (FFXIII, its sequels, and FF Type-0). Its gameplay is action-based, much like Kingdom Hearts and Type-0.
Bandai Namco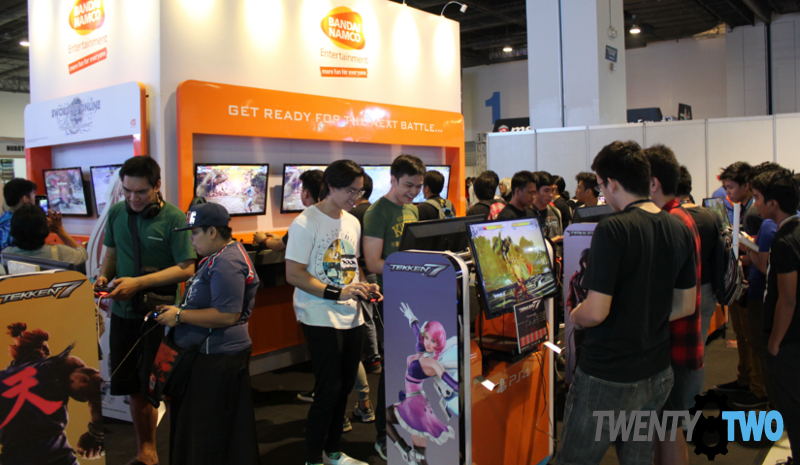 Near the PlayStation booth, Bandai Namco has set-up a play area of their own, with multiple PS4 units loaded with Tekken 7. The Tekken fighting game series is very popular in the country, to the point that a Filipina character Josie Rizal was created; complete with a fighting style based on the local eskrima and yaw-yan martial arts.
Aside from Tekken 7, the games Sword Art Online: Hollow Realization and Little Nightmares are also featured in the booth. The former is an action-RPG based on the Sword Art Online light novel series; while the latter is a puzzle-platformer with a surreal and creepy art style.
MSi (HTC Vive)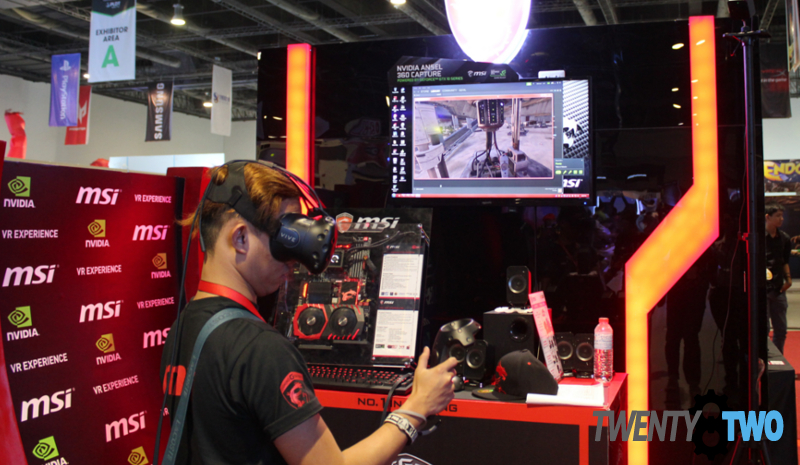 For fans of Virtual Reality, or for those who are yet to try gaming in VR, the MSi booth is a great place to visit. An HTC Vive unit is featured in the booth, connected to a VR-Ready MSi PC. VR games and demos such as Trials in Tattoine can be played. There's also another MSi-powered HTC Vive that's available for testing in the PLDT Home booth.
Resident Evil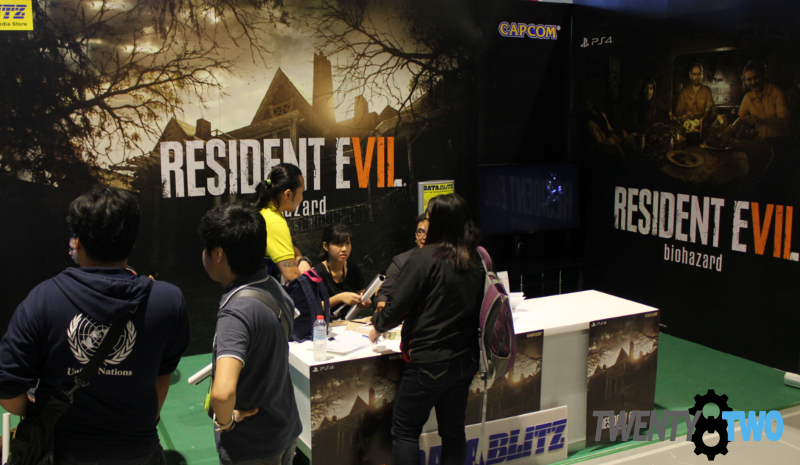 Resident Evil 7: Biohazard has a booth of its own on the convention floor. Set in Louisiana approximately 4 years after Resident Evil 6, the game is played from a first-person perspective (a departure from the series' usual third-person). The game will also be playable from start to finish with PlayStation VR, though the booth at ESGS does not have VR for trial.
NBA 2K17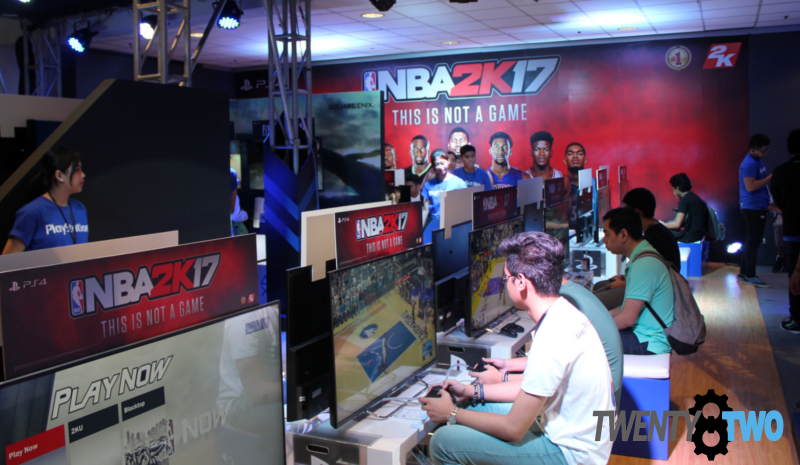 And lastly, NBA 2K17 is playable at most the gaming booths. From Samsung's Curved Monitor Booth, to the Predator Lair, the latest in 2K's NBA franchise can be tried and tested. This just goes to show how popular the game is in the country.
There are other fun and exciting games that visitors of ESGS can play. It'll be too long if all are listed, so better come on down to ESGS this weekend.