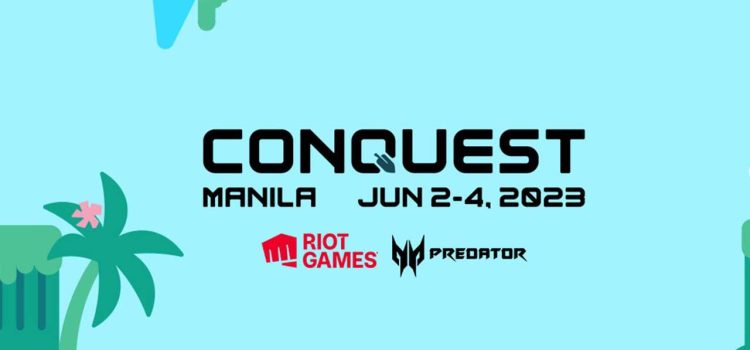 Valkyrae and her content creator friends will be coming to Manila for CONQuest 2023!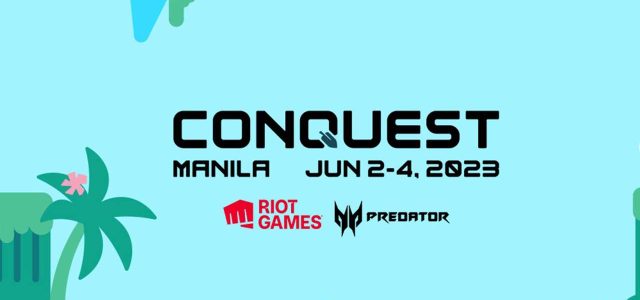 CONQuest Festival 2023, AcadArena's award-winning gaming and pop culture convention slated for June 2-4, is gearing up to be bigger and bolder than its previous iterations in all ways possible.
CONQuest 2023 presented by Globe expands on last year's SMX Convention Center venue to include the adjacent Seashell Lane, Conrad Manila, Mall of Asia (MoA), and National University MoA (NU MoA). The multi-venue setup will host a variety of events such as the Alliance Games in partnership with NU Laguna and NU MoA. This weekend event will feature over 70 local and international guests celebrating gaming, tech, music, pop culture, and everything in between.
Valkyrae joins CONQuest along with friends
Headlining the CONQuest 2023 guest roster are Valkyrae, Pokimane, Sykkuno, South Korean rock indie band The Rose, and Filipino singer-actor James Reid. Other notable internet personalities include Fuslie, Michael Reeves and LilyPichu, and anime content creators JoeyTheAnimeMan and AkiDearest.
"We always joked about eventually growing CONQuest in Iloilo to the point we'd get to Manila and have international guests," said CONQuest founder and AcadArena Chief Growth Officer Justin Banusing. "We even had OfflineTV as an April Fools' joke. But thanks to the community's undying passion, our dreams are coming true."
Valkyrae is one of the biggest content creators today and has appeared in music videos, done modeling, product endorsement, and most recently, partnered with AcadArena to provide scholarships together with her friend, Fuslie. Valkyrae will be having a meet and greet for her fans at CONQuest however, there is a separate paid pass for this experience.
CONQuest 2023 also brings musical acts into the fray for the first time with the introduction of Music Night. Joining The Rose and James Reid are local stars Carousel Casualties, Oh Flamingo!, and Autotelic, as well as international DJs James Landino and Hyper Potions.
A number of warmly-received guests from last year's CONQuest are also set for a return. This includes Genshin Impact voice actresses Anne Yatco and Ratana, Vtuber Bao, and content creators Atsu and BTMC.
The allure of worldwide attention has also enticed some of the biggest brands to support CONQuest, who extends its gratitude to Presenting Partner Globe, as well as Platinum Partners Riot Games, Predator Gaming, and Blockchain Space. Joining the roster are Gold Sponsors composed of Lazada, Grab Philippines, Jollibee, Kumu, Coin98, coins.ph, SVGA, NU Laguna, UniPin, and Tier One Entertainment.