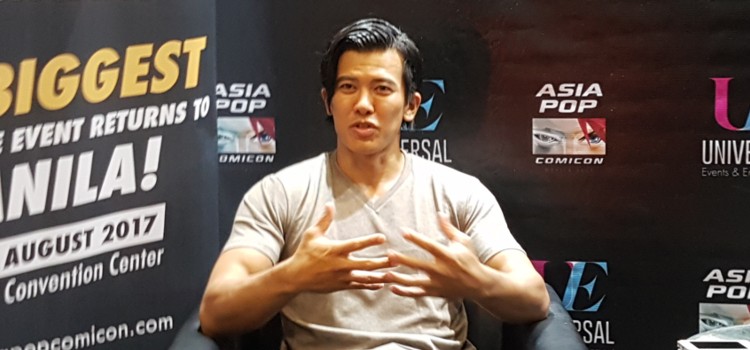 This year's AsiaPOP Comic Con is a treat for fans of Overwatch, as it's the first ever convention where a voice actor from Overwatch...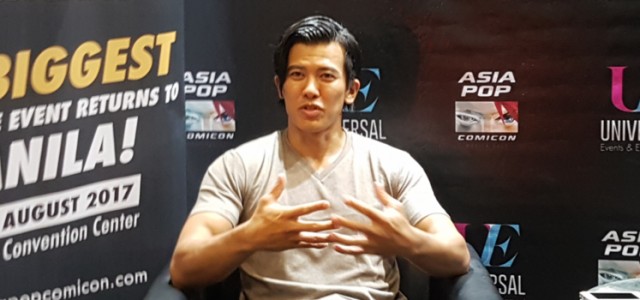 This year's AsiaPOP Comic Con is a treat for fans of Overwatch, as it's the first ever convention where a voice actor from Overwatch is a guest. And that actor is none other than Gaku Space, the voice of everyone's favorite (or least favorite if you're that salty) cyborg ninja, Genji!
We're only two days into the convention, and fans have already come in droves for Gaku's meet & greet; with tickets for it already sold out for all the meet & greet sessions. If you missed your chance, don't fret, as we got to ask him some questions for you. So, here's five things you may not know about Gaku Space: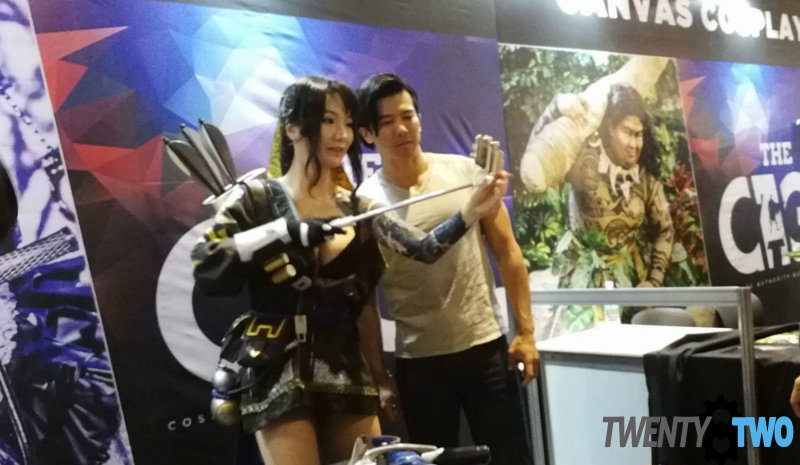 Gaku Space taking pics with a genderbent Hanzo by Pion Kim.
1. Gaku Space's favorite Overwatch Character is Mercy (aside from Genji of course).
It's a given that Genji is Gaku's favorite character. But did you know that Mercy is his favorite character,aside from the cyborg ninja? When asked why, he replied:
"Because she's always healing me right."
2. He's open to playing Genji in a live-action Overwatch adaptation.
Gaku's voice for Genji such a great match, that it's hard for fans to imagine the line "Ryujin no ken wo kurae!" being said by any other person. While he will always be Genji's voice in future Overwatch content, he said that he's open to playing Genji himself if ever Blizzard makes a live action adaptation.
"If they're gonna do a live-action [Overwatch video] yeah totally, I'm ready."
3. He only met his fellow voice actors during BlizzCon.
While talking with Gaku Space, he shared that he recorded his lines alone, and that he only met the other Overwatch voice actors during BlizzCon 2016. Here's what he has to say about his recording process:
"We record separately. We never meet [with other VAs] at the recording booths. When I get the script on the side note it says that "Mercy says this" then my line comes after. That makes it easier for me."
"I [met the other actors] last year in November, right after BlizzCon at the wrap party. We got together and I met some of the actors. I haven't met a couple of people yet, like Lucie, the voice of Mercy because she lives in New York. I probably haven't met around 1/3rd of the voice actors so I'm looking forward to meeting the others."
4. He loves and is dedicated to his fans
Well, all of the Overwatch Voice Actors love their fans. But Gaku went the extra mile for one fan of his; he recounted this memorable fan experience to us.
"Because of Genji's background, I sometimes get some really deep fan mail. When Genji became a cyborg, he has to find inner peace. So some people, like this one girl emailed me, she told me she had like a cancer or a tumor which led to her not being able to control her appetite, and she gained weight until she was 300 pounds. But because of Genji, she tried to accept who she is, tried to find inner peace, and then work on herself."
"Actually, I invited her to the convention last January that my friend was organizing. So I called my friend, "Hey, I need to invite one of my fans, and can you give me a hotel room and plane tickets?" And she was able to attend the convention and meet with her."
5. He practices the Filipino Martial art 'Kali'
Genji is one buff guy, and Gaku is also equally well-built as he practices martial arts. One such martial art he practices is Kali.
"I train or teach Kali actually. My teacher tried to connect me with his teacher here in Manila. If I have the time I'll try to go see him."
"It's a beautiful martial art, and a useful one too. It's not like American Martial Arts (laughs). Kali is very tactical and very 'street'."
Check out our other APCC articles!
READ: APCC 2017 DAY 1 | What To Expect
READ: APCC 2017 Day 2 | In And Around Hall N
READ: APCC 2017 Day 3 | The Best Of