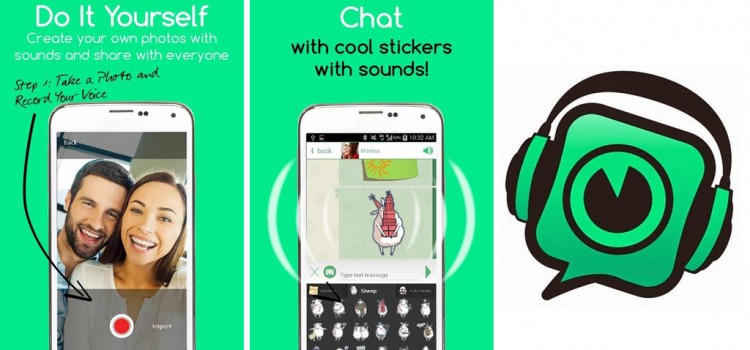 Apps are a dime a dozen nowadays; messaging apps even more so. Veems seems to join in the crop of photo and video messaging...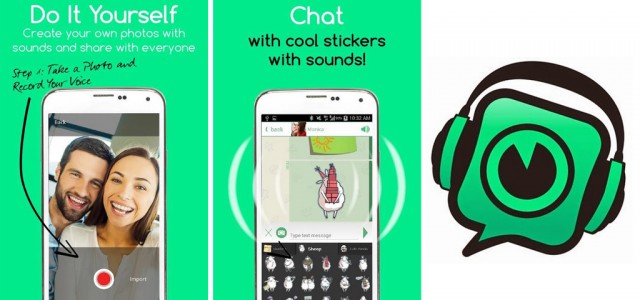 Apps are a dime a dozen nowadays; messaging apps even more so. Veems seems to join in the crop of photo and video messaging apps you can use to communicate with your friends, but with a few unique extras thrown in.
Communication is integral in our daily lives. From landlines kids back in the 80's and 90's would burn through the wee hours of the night, we found the internet and ICQ, MIRC, and a host of other apps that we could use to talk to our friends and family, even if they're out of earshot.
Enter the smartphone age, where people could use mobile internet in conjunction with apps to communicate easier. It's great that you could send words, but we have cameras and microphones on our smartphones, so why not use those to send unique messages to each other?
Messaging apps are slowly and surely taking over the instant communication front, and there are a lot of apps out there that could send text, animated stickers, and even photos. Veems is such an app, combining messaging with a social media aspect by accessing a lot more features on your smartphone.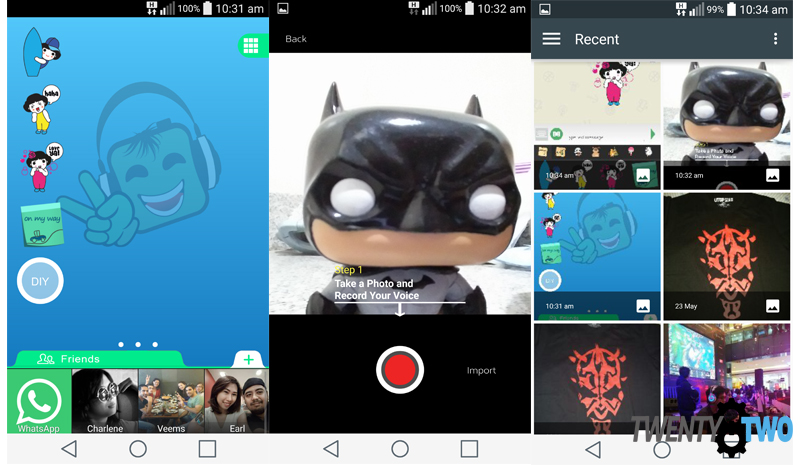 Stickers with sound
Veems is one of the few apps that has sound to accompany its dozens of stickers. Telling someone to call via words is cool, but Veems has a sticker for that – with the appropriate sound bite. You can use these stickers to enhance everyday conversation, or just let the other person know how you feel with something more animated than text on a screen.
Private and public "veems"
Veems is not just a zany word its creators used to distinguish the app from others of its ilk. It actually sounds like a combination of "video" and "emoticon". You can create your own sticker with sound via your smartphone's camera and audio recorder. Simply tap the option, take a four-second video or a selfie (in the case of Batman in the picture above), and send it to friends! You can do this privately or you can share you silly veems to every other user.
The ReVoice option
Once you've sent out a personalized veem to your friends (or put it up publicly), anyone can resend it with the option of adding their own sound bite to it. Veems calls this the ReVoice option, so you and your friends can reuse your veem as if it was part of the collection of stickers with sound available to the app. Adding your own spin to a veem keeps the experience fun and creative. You can also use your gallery of photos as stickers, too. Who knows, your veem can even go viral! Adding contacts to Veem is easy. The fastest one would be to invite friends via Facebook, but the app allows you to access contacts via WhatsApp and Line to add to your list.
Overall, Veems is a pretty nifty app that you could use when you're bored with the usual suspects of mobile messaging. It offers a unique way of sending messages with a personal touch, or you can use it to clown around with your pals.
Veems is now available for free for iOS and Android devices.