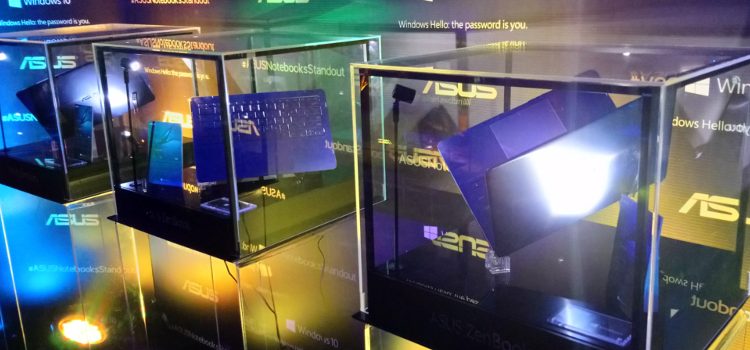 ASUS has launched a slew of new ZenBook and VivoBook models, including the ZenBook Flip S, VivoBook Flip, and more!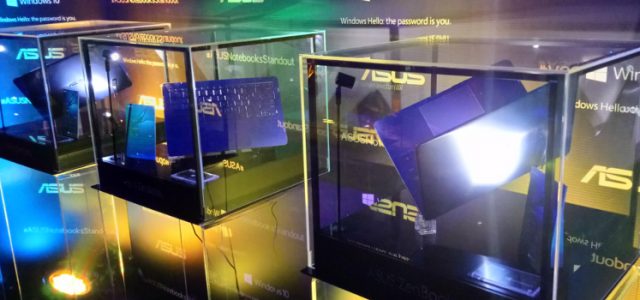 Looking for a stylish notebook that you can bring with you wherever you go? Or maybe you're looking for a light laptop that'll easily fit in your bag; especially as you can't lug around your gaming PC/laptop without breaking your back. Well if you are, then ASUS has some good news for you, as it launched its new notebook models in their ZenBook and VivoBook lines.
Specifically, there were six laptops announced during the launch event last September 26 at Marquis, BGC. Two models are part of the premium ZenBook line, and the other four are in the more entry-level VivoBook line.
ZenBook line
The most premium offering of the bunch is the ZenBook Flip S. As the name implies, the Flip S is a convertible laptop; and it comes packed with an Intel Core i7, 16 GB of RAM, and a 1 TB SSD for storage. The model also comes with a 13.3″ 4k UHD (3840 X 2160 resolution) display, along with a fingerprint scanner for security. But with the high-end specs comes a high-end price tag, as the Flip S' retail price starts at PHP 84,995.
The other ZenBook model announced is the ZenBook Flip 15. It's internals are nothing to scoff at, as it has an Intel Core i7 CPU and an Nvidia GeForce GTX1050 GPU. It's display is a bit larger at 15.6″, but it also has a 4K UHD resolution, along with a fingerprint scanner. As it's slightly thicker than the Flip S, it's priced at a more reasonable PHP 69,995.
VivoBook Line
The next set of laptops announced were the VivoBook Flip 14 and 15. Both convertible laptops have up to an Intel Core i7 CPU; though the 15 has an NVIDIA GeForce GT 940MX GPU, while the 14 has the slighlty lower-spec 930MX. The 15 also has a 15.0″ FHD display, while the 14 has a smaller 14.0″ FHD screen.
ASUS' VivoBook Flip 15 is priced starting at PHP 59,995, while the Flip 14 retail price starts at PHP 39,995.
For the more budget-conscious buyer, ASUS has also launched the VivoBook E12. Packing an Intel Pentium/Celeron processor, and an HD 11.6″ display, the E12 isn't the most powerful notebook. Though it is one of the thinnest and lightest notebooks in its segment, helpful for those looking for an ultra-portable on a budget. And budget-friendly it is, as it only costs PHP 13,995.
Finally, ASUS launched the VivoBook E402. With a similar Intel Pentium/Celeron processor, and a larger 14-inch display, the E402 is another portable budget notebook from the Taiwanese company. While the screen is larger, it costs just a bit more than the E12 with its SRP of PHP 14,995.
Maureen Wroblewitz
Also present during the launch was Asia's Next Top Model winner, Maureen Wroblewitz. Maureen was revealed as the new face of the ASUS ZenBook Flip line.