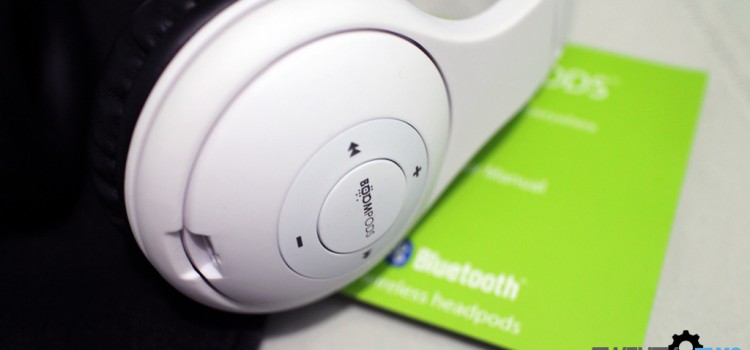 It's not everyday a pair of Bluetooth headphones comes out in the market and in our hands. Our resident gadget reviewer checks out the...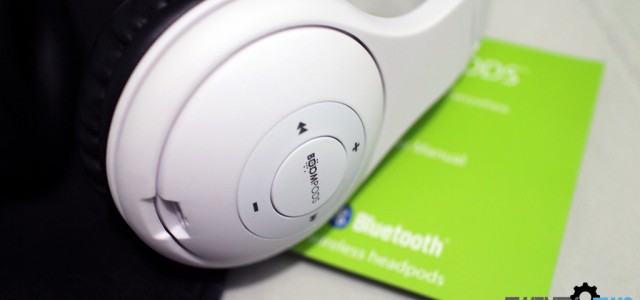 It's not everyday a pair of Bluetooth headphones comes out in the market and in our hands. Our resident gadget reviewer checks out the Boompods Headpods to see if it can compete in a saturated market and bring the boom on.
It's the first time for me to see actual headphone-sized Bluetooth powered cans. In most cases, I see Bluetooth headphones in a different form factor like over-the-ear and in-ear variants. Now that made me very curious about how good these headphones are, how well they sound, and how well they pair/set-up. I've come across a few wireless products that don't really play well with everyone, and that's going to be a big factor in this review, since not everyone has the same gadgets to pair with their wireless peripherals.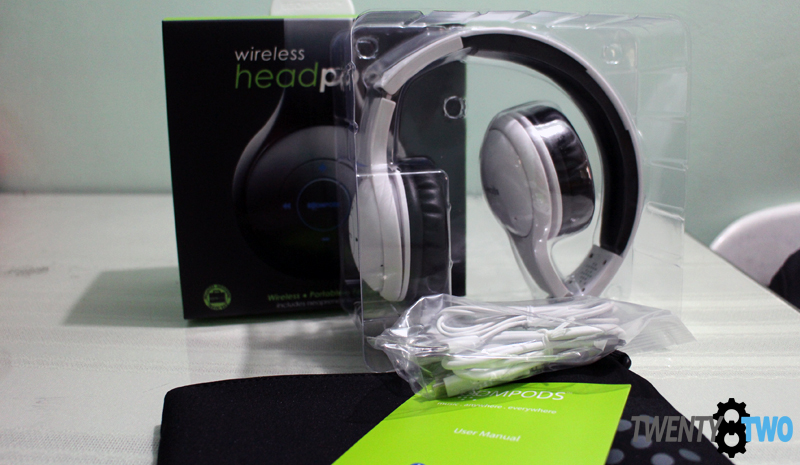 LOOKS
I must say, the Headpods looked really sleek! We got the ceramic white version, though there are other neon colors to choose from. While the white version looked really classy, the paint felt porous to the touch and would easily track dirt stains for sure. If you're a neat freak, these headphones might not be a commuter's best friend, and I say this for all the color variants, but especially for the white version. That little bout of OC-ness aside, these cans definitely look awesome. I feel that the white version gives the product a touch of class, as the other colors came off as too mass market.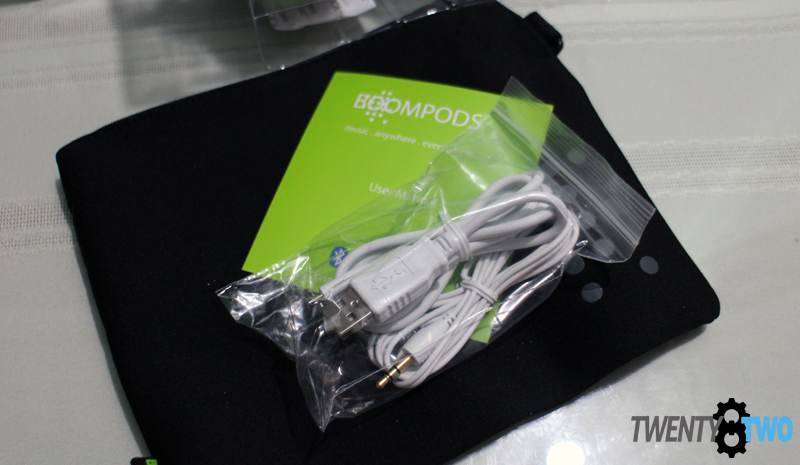 The cans folded asymmetrically into itself to help with storage, and came with a neoprene carry bag to help protect it from scratches. It's not the most portable headphones in the world, but the longer I played around with it, the more I found myself not wanting to stow it.
There were different LED lights built into the device to indicate its states: red for charging, violet for pairing, and blue for paired. Speaking of pairing, I fumbled a bit when pairing the headphones to my mobile phone. I had to reset the cans then re-pair them because initially, the sound that came out was pretty weak. I almost dismissed it as a failure! After that, the Bluetooth 4.0 Headpods worked smoothly and pairing was a breeze.
BUILD QUALITY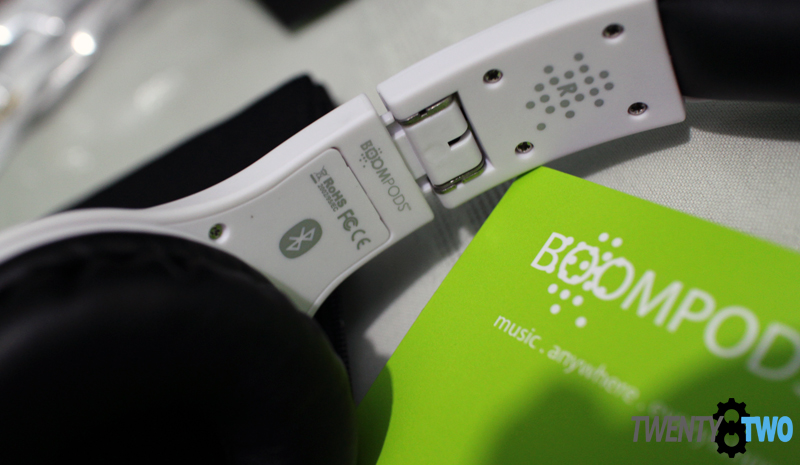 The Headpods looked very sturdy and it shared the same features as other high-end headphones like Sennheiser especially in the joints where you can adjust the headphone to your comfort. The cans gave good flex around the earpieces without losing integrity. Cables were all good – I didn't see any problems with them. Likewise, you can get 3rd party option cables if you lost them or forgot them somewhere.
Durability wasn't a major issue, as the headphones were reinforced with steel. When folding them, the Boompods felt sturdy and snapped in and out of place – something that deserved mention and two thumbs up from me.
COMFORT
Time with the Boompods Headpods were time well-spent. I noticed that the headphones' clamp strength was somewhat tight for my head. The leather (or material that resembled leather) padding for the earcups were soft but not to the point where they just smoosh flat on your ears. The top padding did a great job of keeping the band from touching your head, and definitely added to comfort levels as well as helped to keep the headphones on your head.
SOUND QUALITY
I initially tested the Headpods out while playing Modern Combat 5 on my phone and compared it to my custom Ultimate Ears IEM. The sound signature was dark and boomy – hence the name, I guess – and the soundstage was very appealing. I could hear the gunfire and ricocheting bullets from a good distance while and helped with the game immersion a good deal. I also tested it out while playing music on YouTube and Spotify in normal quality. The experience compared to listening to music or movies via Mobile Phone and Laptop with Bluetooth 3.0 EDR installed.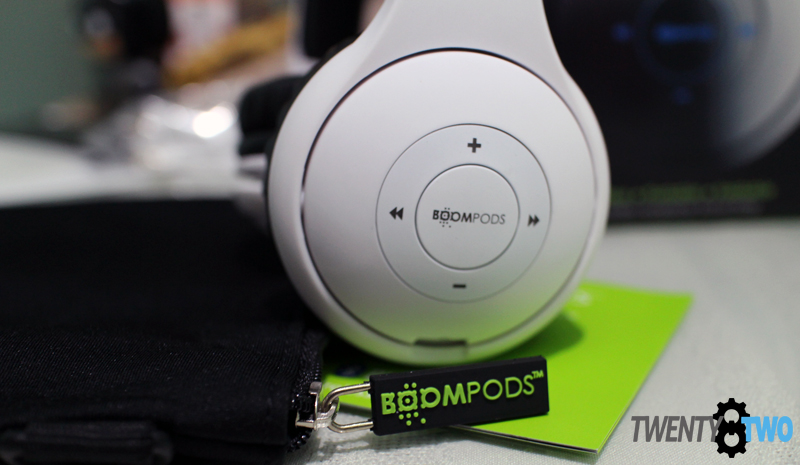 These headphones were good for trance, house, and EDM tracks because of the headphone's dark and boomy signature. It also went well with hip hop and R&B tracks because the bass could really be felt.
FINAL THOUGHTS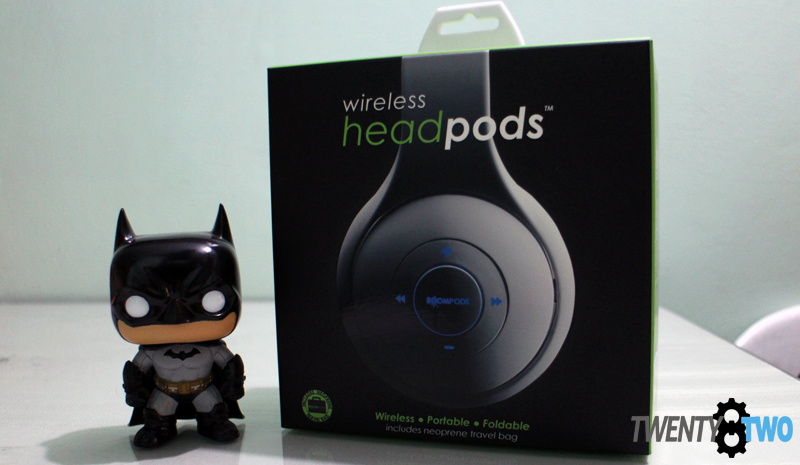 These cans really bring the boom, and once you get past the initial pairing process, are really nice to use. The clamping might be an issue for some, but if you like a darker signature to your audio equipment, do give these a spin!
The Boompods Headpods retail for P4,900 and are available at Lazada and Power Mac Centers nationwide. For more details about the Headpods and other products they have, check out their Facebook page.