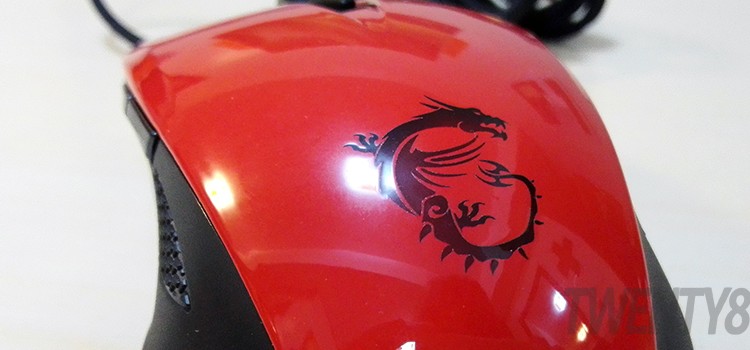 It's a simple, no-frills mouse that fulfills the most basic needs a gamer has, no matter the game. Check out our review of the...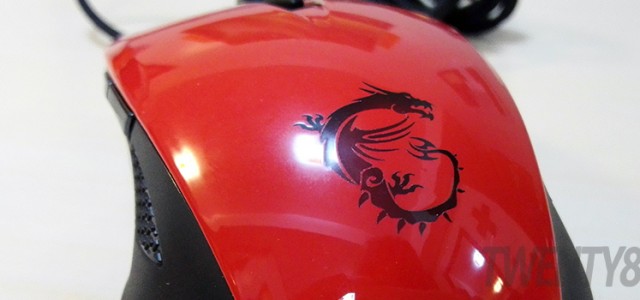 Choosing the right gaming mouse can be a difficult one, since everyone has different hands. Your friends might recommend a certain mouse because they use it, but it may not fit well with your preferred grip style (palm, fingertip, or claw). Gaming mice usually have a standard "safe shape" body to it, meaning it as a gentle arch near the back, slopes down to the left and right buttons, and most sport groves at the top and sides to enable your fingers to "naturally" find their places for optimal grip.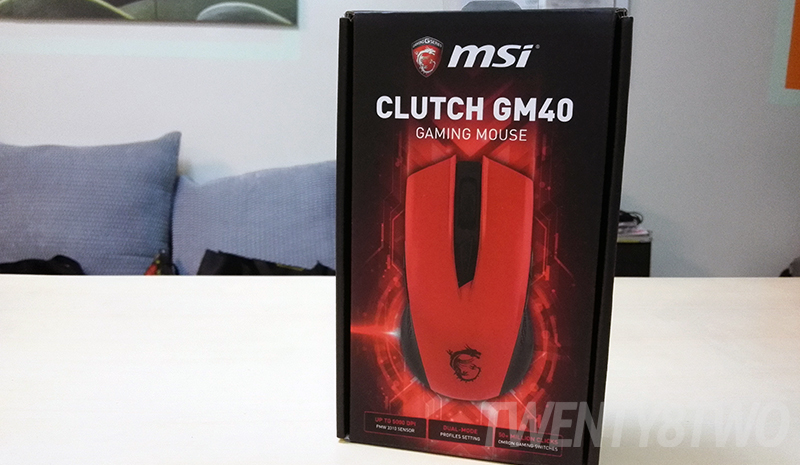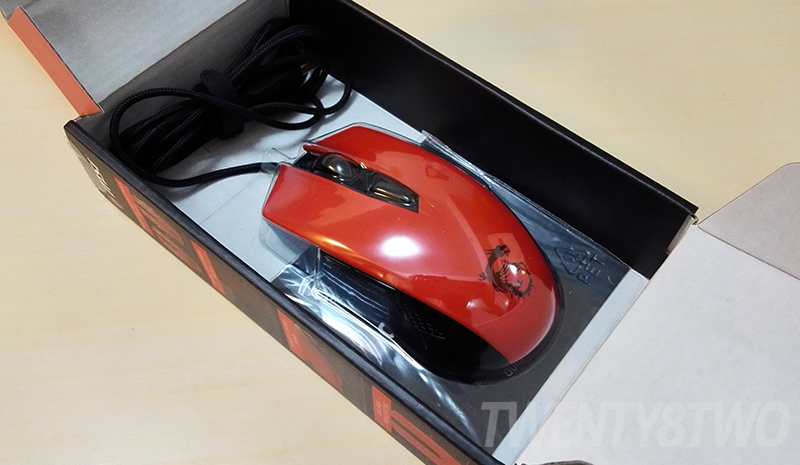 When it comes to gaming mice, it's all about preference. Heck, there are even some pros who use your regular PC mice and still win tournaments, but for some of us want better gear, there's something like MSI's Clutch G40.
Here's a quick rundown of the specs: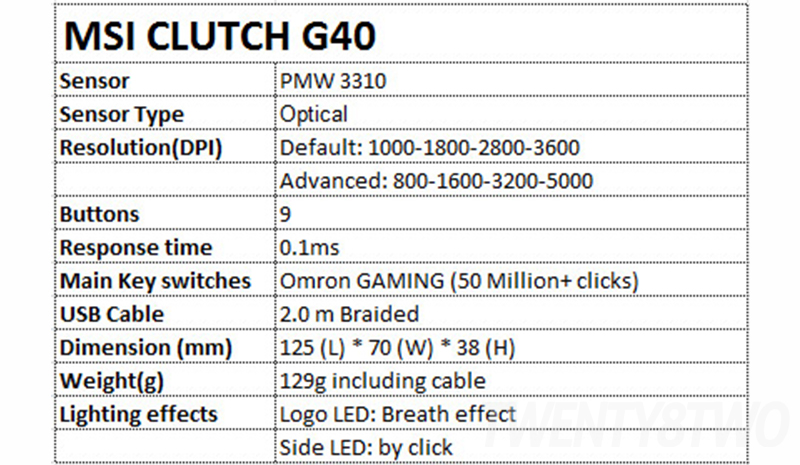 Top-shelf mice have a reputation of being hard to click, but the MSI Clutch G40 doesn't require you to exert too much effort. It weighs just right and is easily maneuverable especially during crucial plays, with a PWM 3310 optical sensor that can go as far as 5000 dpi.
It's also has an ambidextrous design, so whether you're right- or left-handed, the Clutch G40 can suit your needs. On the underside of the mouse is a switch that enables you to change what side buttons are active. If you're right-handed, putting it at R will allow the left side buttons to be used and vice versa if you're left-handed. enabling any side disables the other set of buttons so you won't accidentally press them. The Clutch G40 also has an office lock mode, in case you plan on using it outside gaming. There are no DPI changers on the mouse outside of the two modes you set it at.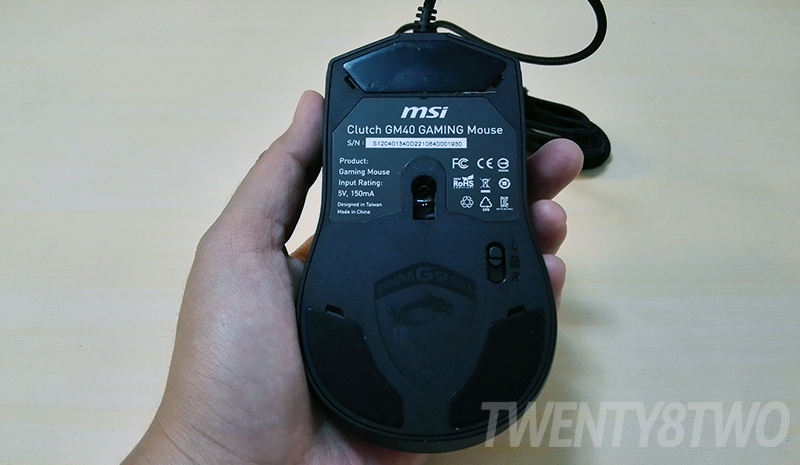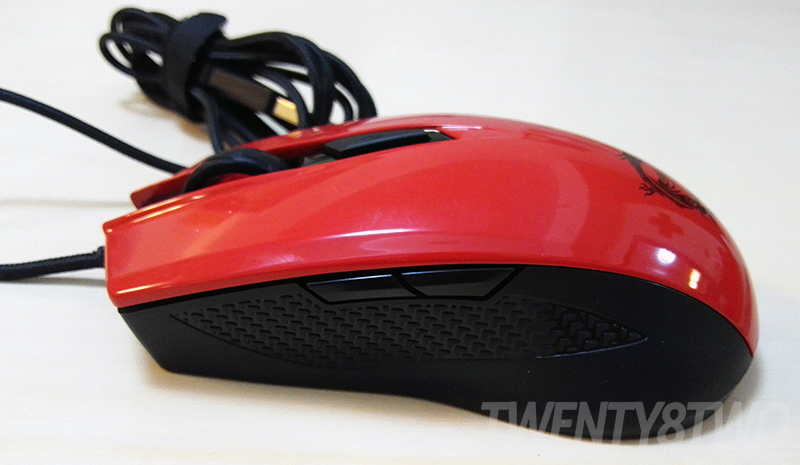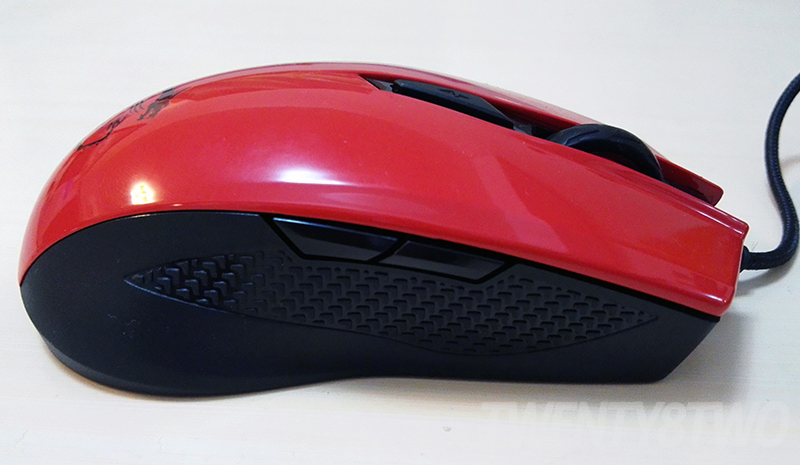 What's nice about this mouse is the fact that it can go from a regular all-around clicker to a high-powered device by pressing the top button behind the mousewheel. Once you switch out of office mode, you can kick it up a notch higher by pressing both the right and left side buttons for five seconds to jump to advanced mode, which can get you up to 5000 dpi for the best performance on your FPS games to your high-graphics MMORPGs. You'll know you've switched when the dragon LED goes to rapid breathing mode.  To go back to default mode, press the right and left side buttons again for five seconds until the LED goes to steady breathing mode. Take note that the GM40 only has two DPI modes and a lock function for non-gaming use.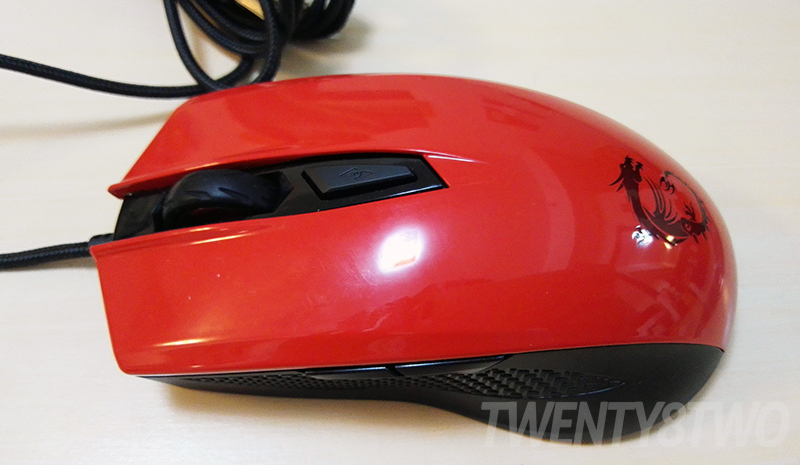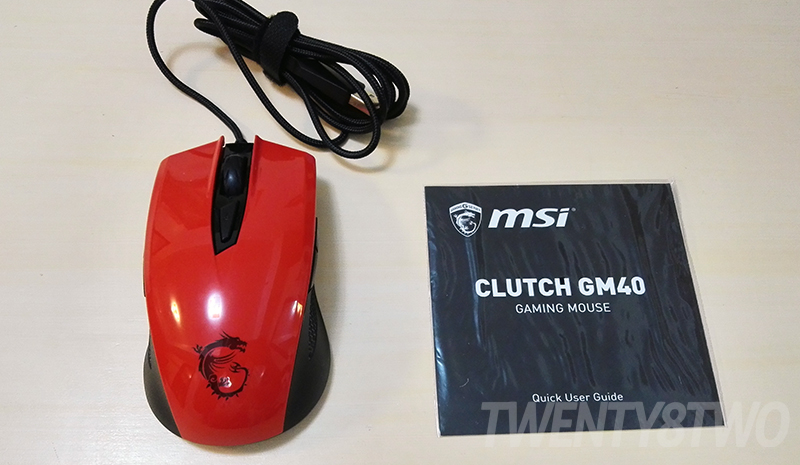 So how is it in action? It handles way better than my previous gaming mouse, and it actually supports the arc of my hand properly. As it has good weight, it doesn't get me tired that easily, even after maining Mercy on Overwatch for hours on end and chasing after teammates while getting rid of a flanking Tracer. I also like the fact that it has anti-slip side grips since it makes me feel like I have better control than with a slick-sided mouse, plus its braided cord doesn't easily unravel even if you wind and unwind it a lot if you decide to pack it up for travel.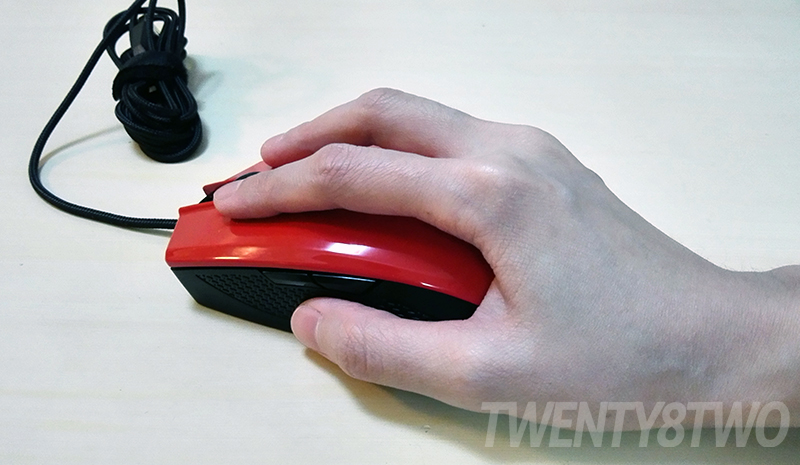 So yes, the MSI Clutch G40 is a pretty good investment, and is a good alternative to more expensive brands. For more details, visit www.msi.com.