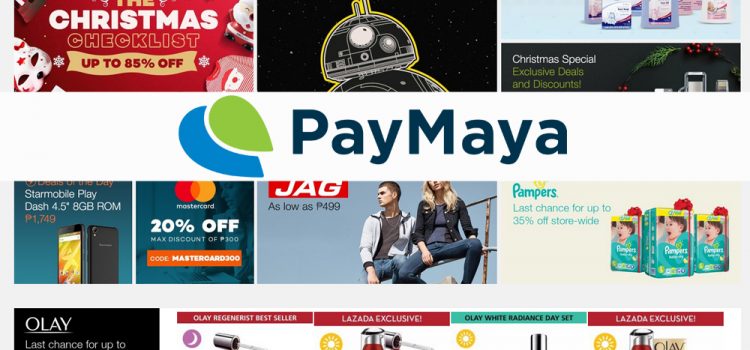 Shopping using your PayMaya card on sites like Lazada is easy! Plus we have a raffle in store for you! Read on!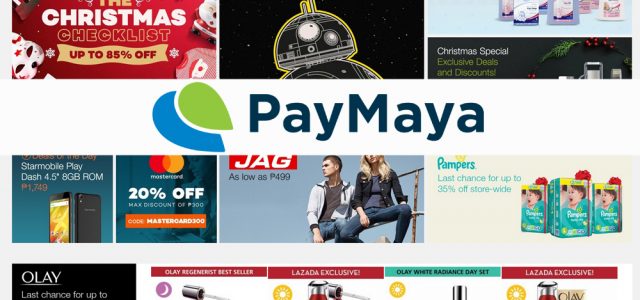 Shopping for your loved ones can be a pain especially with the holiday traffic. You can spend hours stuck on the roads and nowhere near the malls. Fortunately, online stores like Lazada and Zalora are a few clicks away. What's better is that with PayMaya, you can easily finish your Christmas shopping in just a few easy steps! If you've just suddenly remembered a few officemates or cousins that still don't have gifts, then online shopping is the best way to clear out your list!
To get started, you will need to have a PayMaya account. You can download the app here. Setting up your account is easy! Here are the steps:
Download the PayMaya app and register with your name, email and mobile number.
Receive a verification code via SMS.
Go to "My Cards" in the app's main menu.
Tap on the blue PayMaya card.
Nominate a 6-digit PIN*
Once you're done, you can go to the nearest 7Eleven outlet and deposit money into your PayMaya virtual card. We found that this method is easiest since there are a lot of 7Eleven outlets near people's homes and offices.
You're ready to shop now! Log into your Lazada account and make sure your shipping details (name, address, zip code, and phone number) are updated and you're good to go.
To shop online using your PayMaya virtual card, you only need to follow these easy steps:
1. Select the product you wish to purchase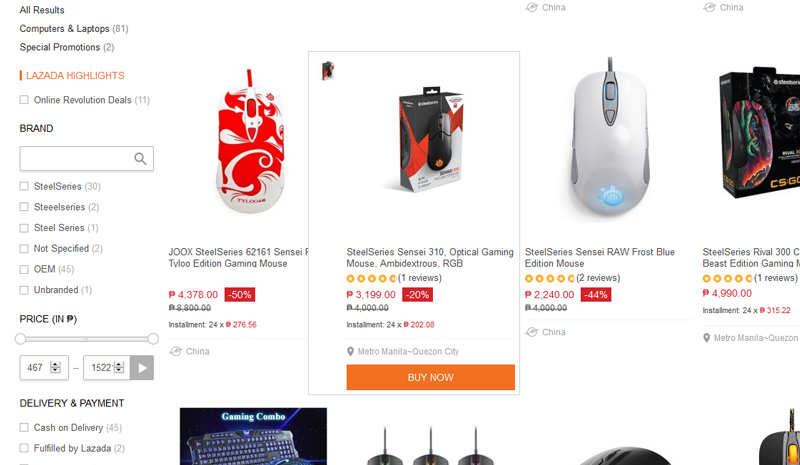 To illustrate, we'll use this product: the SteelSeries Sensei 310 gaming mouse.
2. Proceed to checkout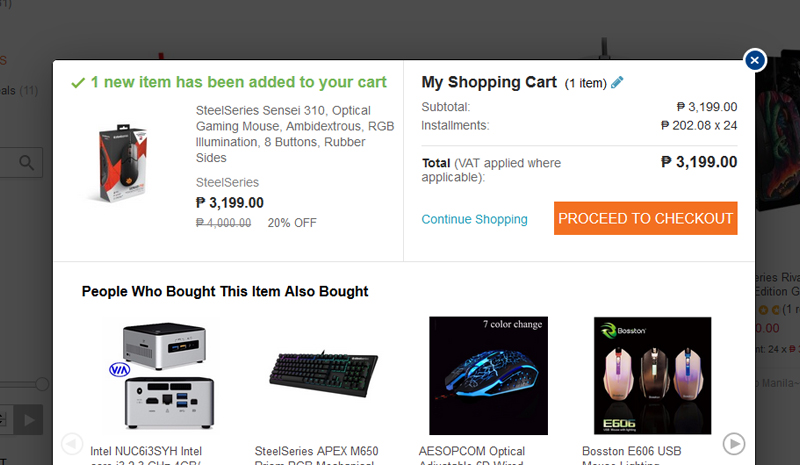 When you're done shopping, just click on the Checkout button. It will take you to your payment options.
3. Select "Credit or Debit Card"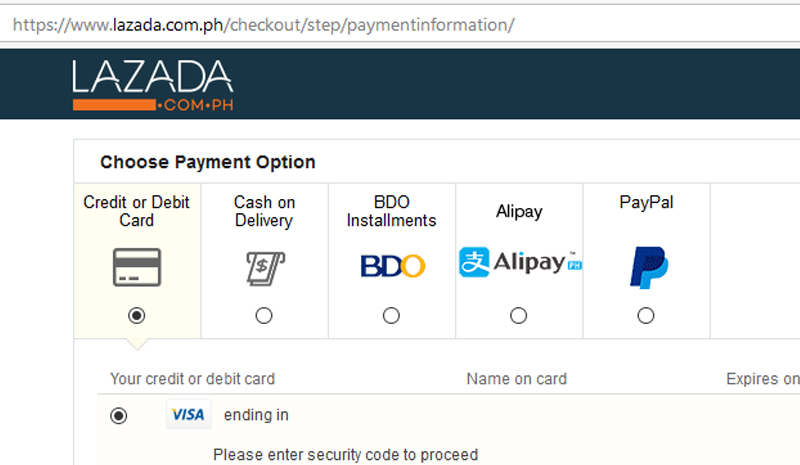 PayMaya is a Visa-type of debit card so be sure to pick that option. You will be asked to fill in your CVV number. You can access that by loading your PayMaya app and it will automatically show you your virtual card.
IMPORTANT: Be sure to double-check all the details of your card and your transaction! This will save you time and the hassle of trying to refund or cancel a transaction!
4. You're done!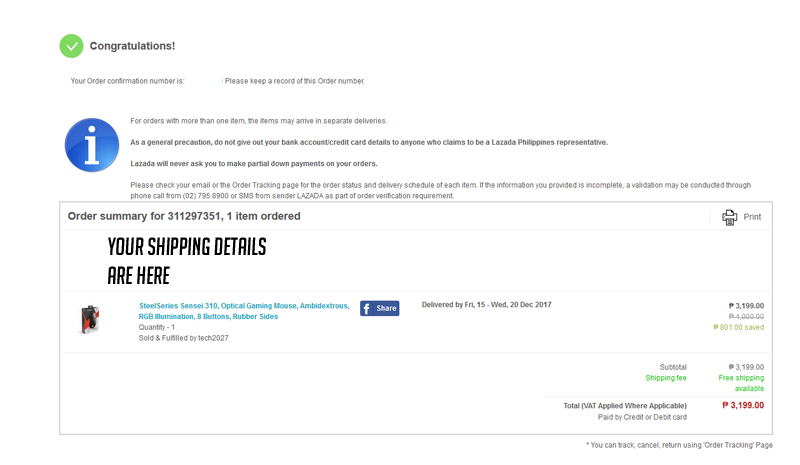 It's as easy as that! Now all you need to do is sit back, relax, and check on your order's status (take note of your order number) every once in a while. Lazada will update you via SMS or email every step of the way so no worries!
Since it's that easy to shop, we're going to #ShareTheLove! We'll be raffling off P5,000 worth of PayMaya credits to the winner! Here are the rules:
1. Share this post on your Facebook page (remember to set it to public so we can ready your entry) and include what you want to buy on Lazada and who you want to give it to.
2. Remember to tag and like our Facebook page as well as PayMaya's Facebook page.
3. Don't forget to put in the hashtag #PayMayaShareTheLove
The best answer will win P5,000 worth of PayMaya credits! We will post the winner on our Facebook page for instructions on how to claim and update this article as well. Be quick! We'll be announcing the winner on December 15, 2017!