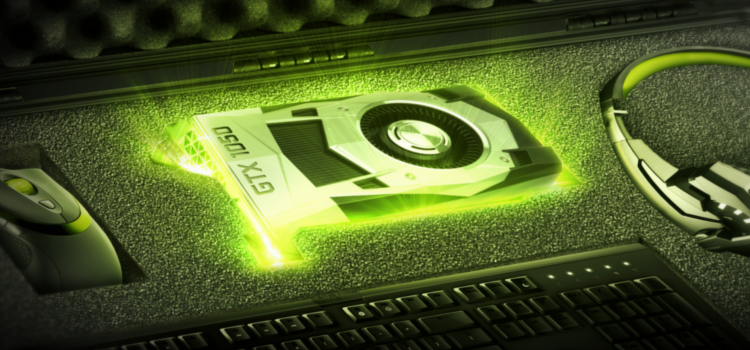 NVIDIA has announced two new Pascal graphics cards, GTX 1050 and GTX 1050 Ti, which are aimed at people new to PC gaming, along...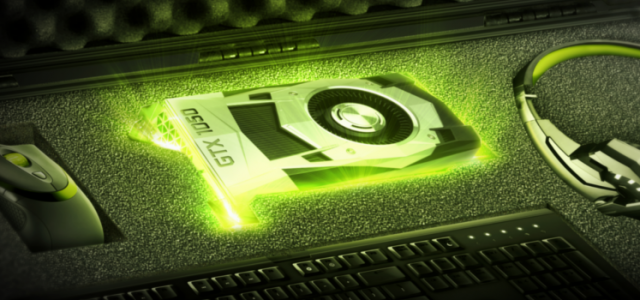 NVIDIA's Pascal line of GPUs have changed the game since they were released a few months ago. The 1080 offers top-of-the-line gaming performance, while the 1070 and 1060 can play any AAA game with ease, all while being VR-ready. They've even released laptop versions of these cards, but without the M suffix, as they perform practically the same as their desktop counterparts.
Now, NVIDIA aims to round-up their Pascal line with the introduction of their new cards aimed for every PC gamer, the GTX 1050 and GTX 1050 Ti. The GPUs were announced last October 17, at Crowne Plaza Manila.
PC Gaming and Esports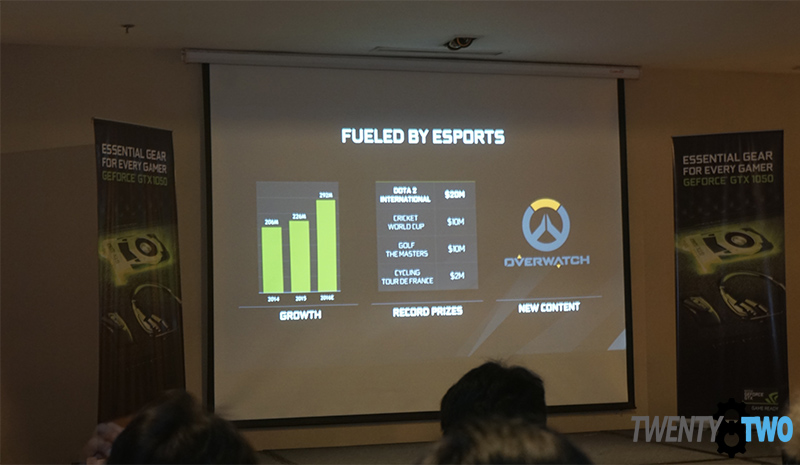 PC gaming today is as big as it has ever been, due in most part to Esports. Games such as Dota 2, Counter-Strike Global Offensive, and Overwatch have huge playerbases, and equally large tournaments with prize pools in the millions (of Dollars). So it's important that a GPU has enough power to run these games smoothly, as choppiness gameplay will lead to losses in these games.
The new GTX 1050 and 1050 Ti can play these Esports titles with a constant 60+ frames per second, all while in the higher settings. Though not only are these cards for Esports games, they can also run popular AAA games such as Grand Theft Auto V and the newly-released Gears of War 4 also at a smooth 60+ FPS.
Great Option for Upgrading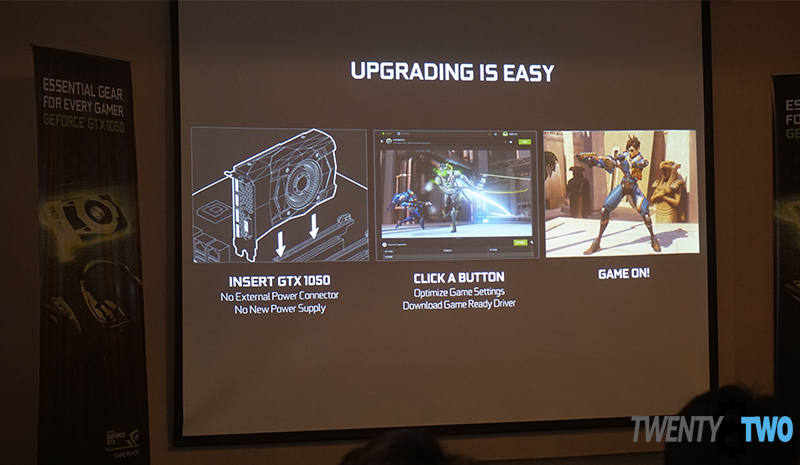 The cards are not just for people trying to get into PC gaming, but they also function greatly as upgrades to older PCs. In NVIDIA's testing, a 3-year old PC with an Intel Core i5 Haswell chip can only run modern AAA games (such as The Division, Rise of the Tomb Raider, etc.) at an average of 7.1 FPS. But when a 1050 is added, the FPS average on games jump up to 61.2 FPS.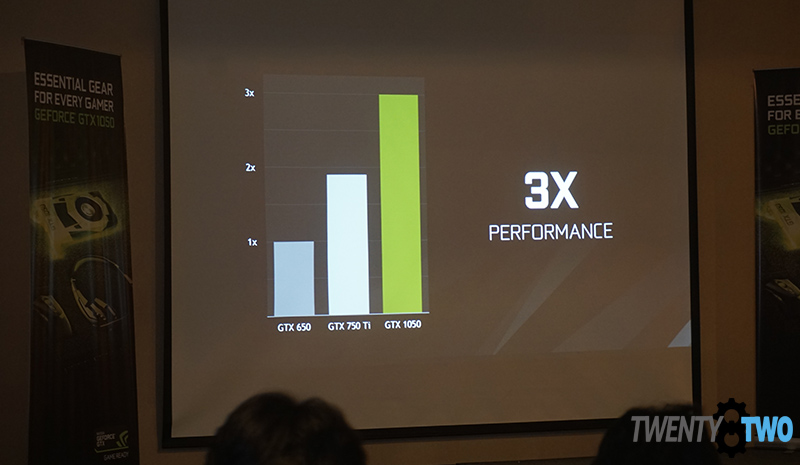 For gamers with older NVIDIA graphics cards, the 1050/1050 Ti is still a worthy upgrade. It gives 3x the performance of the GTX 650, and 2x that of the GTX 750. And while the performance jump is quite high, the cards will run off of the PCI-E slot without the need for an external power connector.
Media Launch and Testing
The 1050 and 1050 Ti were formally announced at Crowne Plaza Manila. During the launch, cards from different GPU manufacturers were on display such as: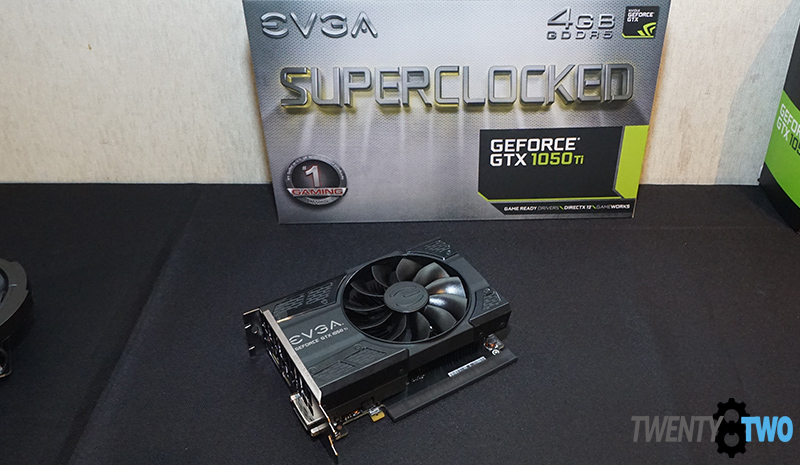 EVGA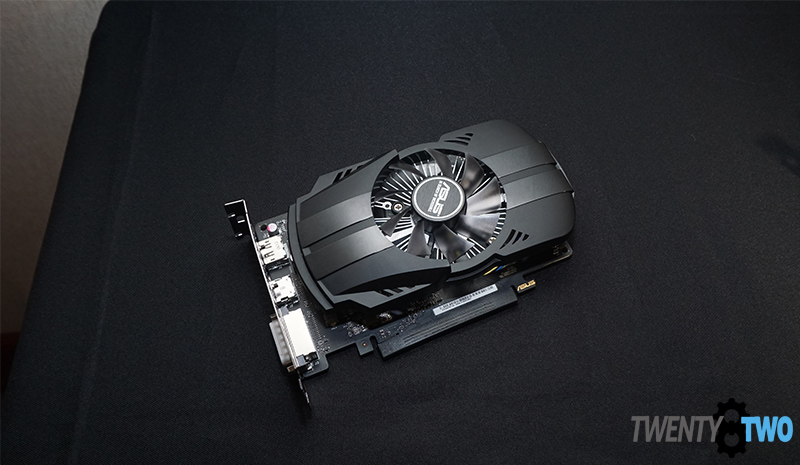 Asus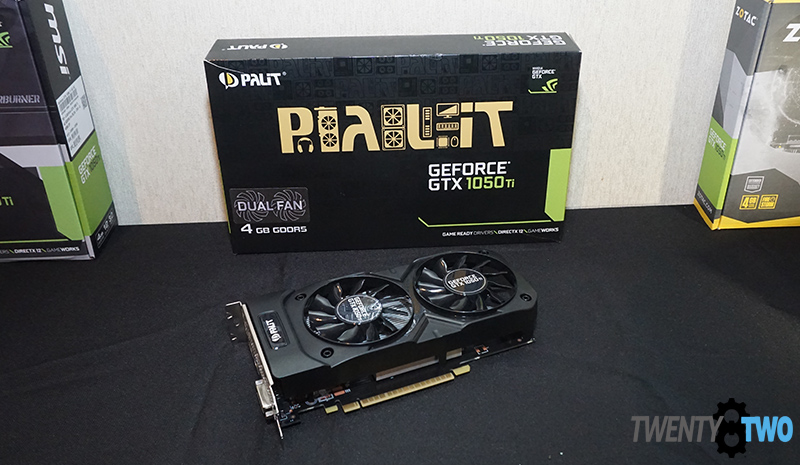 Palit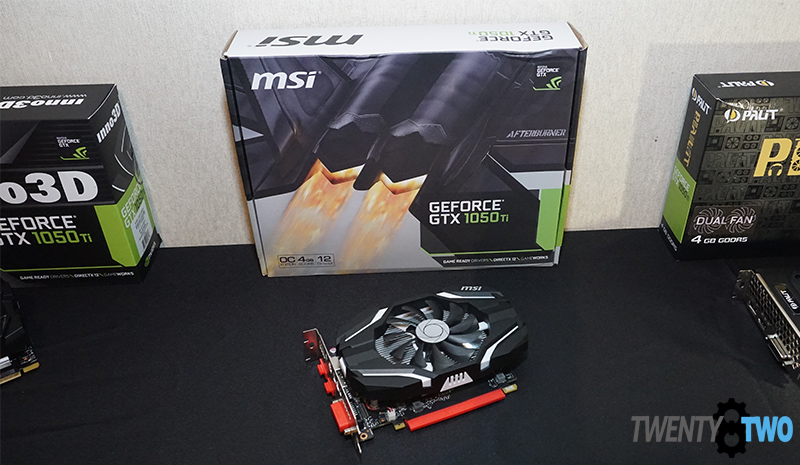 MSI
Zotac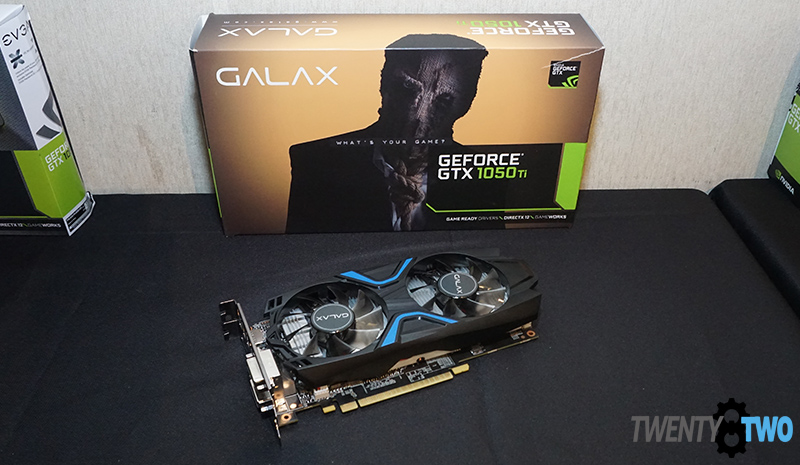 Galax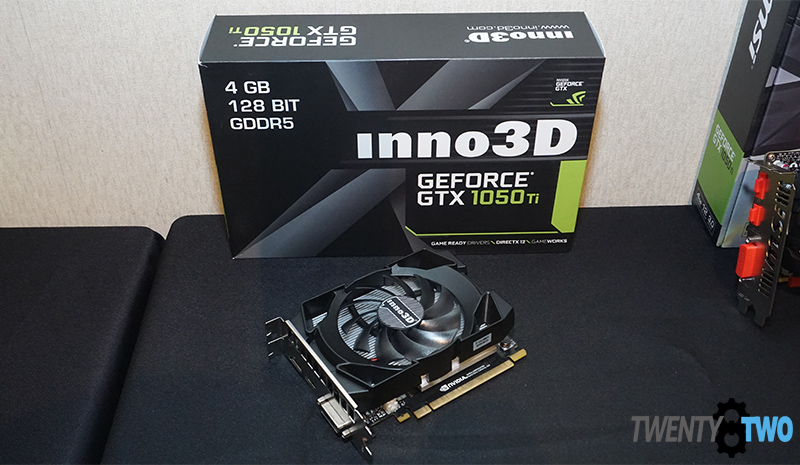 and inno3D
Four PCs were also at the event for testing, two of which were for benchmarking, and the other two for testing different games.
We got to play Overwatch and CS:GO, and even at the highest settings, they run quite smoothly, with Overwatch having a 70+ framerate. Dota 2 and GTA were also playable, which also run just as well.
Specs and Prices
Here are the specs for the GTX 1050 and GTX 1050ti: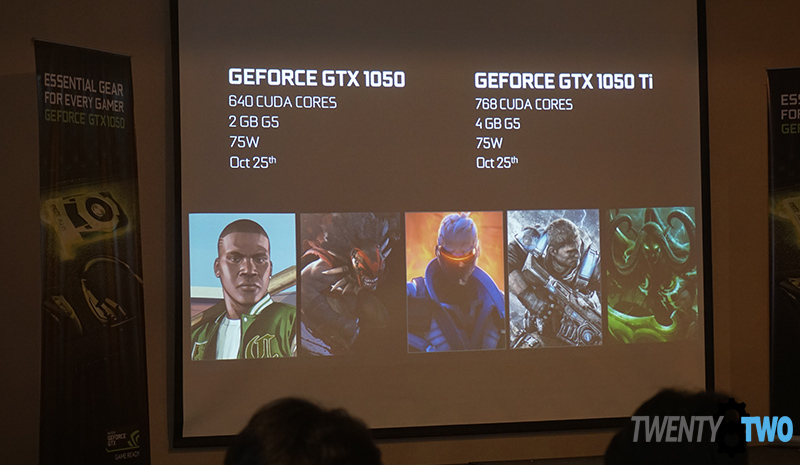 The GTX 1050 is priced at $109, while the GTX 1050 Ti is priced at $139. There are still no announcements as for the local pricing of the cards.