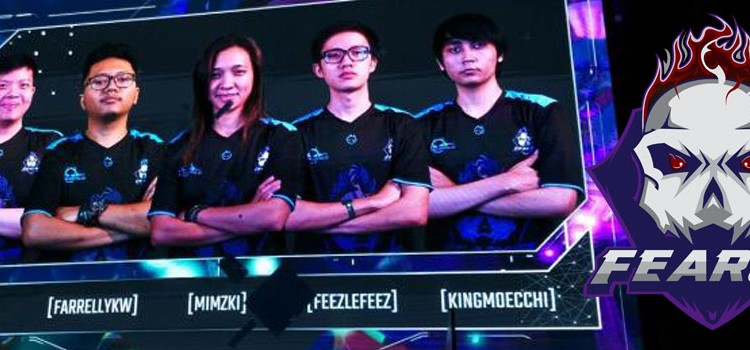 While there are lots of games that can be considered an esport, very few generate enough hype and buzz to have their own super...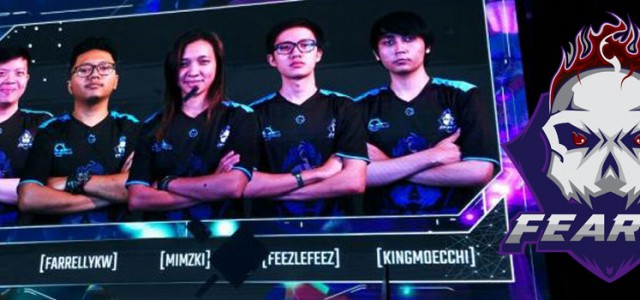 While there are lots of games that can be considered an esport, very few generate enough hype and buzz to have their own super event featuring teams from all over the world. Such was the opportunity for an up-and-coming title called Paladins. At Dreamhack Valencia, Paladins was the game to watch, and representatives from the major regions battled it out to see who would reign supreme.
Team Fear Us represented the SEA region (which includes the Philippines) and rightly so, because they were made up of individuals from different Asian countries: KingMoecchi, Farrell, and FeezleFeez from Indonesia, Muxt from Singapore, and our very own Mimzki. The initial challenges of the original roster for Fear Us kept most of the core players from flying to Valencia, Spain, but the replacement members put up a good fight despite being the underdogs.
READ: Team Fear Us represents SEA for the Paladins Summer Premiere in Dreamhack
The team has since finished their outing and our friends at Elite Global Sourcing, the local community representatives for Hi Rez and Paladins, have shared with us a transcript of the team's interview after Dreamhack.
Q: What did guys feel feel upon arriving on Valencia?
FeezleFeez: Certainly very happy.
FarrellYkw: Exciting, it's the first time for me to visit EU
Muxt: I was ecstatic as it was my first time being in EU.
KingMoecchi: Excited! But at the same time i was worried and scared 🙁
Q: What did you feel upon seeing the stage and other pro players?
FeezleFeez: I was nervous because usually I only see them on streams.
Muxt: I was thrilled to finally being able to meet them.
KingMoecchi: Amazed and was super happy to meet the pro players.
Q: Who was the nicest pro player you've met in Spain?
FeezleFeez: I did not have that many conversations with other players, but I think it's Kusqt.
FarrellYkw: Everyone is super nice but Stolzey is probably the closest to us.
Mimzki: The whole Kanga and Kusqt, they are awesome and Laizy from GankStars, not only they look
nice but also they are very nice when you talk to them.
Muxt: Stolzey, on the very first time we've met him he is all smiles. He even let us try his strawberry
flavoured vape. Haha.
Moechhi: Elvenpath, he is a very humble person.
Q: Who are the pro players that surprised you because your impression on them was the
opposite when you actually met them?
Muxt: Kusqt because I always hear online that he's arrogant or cocky but he is really cool in person.
Feezlefeez: Kusqt
KingMoecchi: Kusqt, I heard from people that he is agressive in Twitch chat or in Discord but fact is he
appproached us and welcome us courteously.
Q: How did you feel when you are on the stage?
Feezlefeez: Certainly very nervous.
FarrellYkw: Kinda nervous at first so many people watching etc, but inside the game its only us and the
screen.
Mimzki: Worried!
Muxt: I was overjoyed!
KingMoecchi: Super excited, thrilled and nervous :/
Q: Did you feel nervous facing GankStars while you are on the stage?
FarrellYkw: Yea, it's the guys I'm watching if I want to learn a certain champion after all.
Feezlefeez: Certainly, because that was our first time competed on such a large stage and we went
against the number 1 seeded team.
Muxt: A little bit, just at the start.
Moecchi: Absolutely, first time in LAN Major.
Q: How do you feel that you are one of the First Southeast Asian representatives in Paladins
to play on an International LAN event such as Dreamhack?
Feezlefeez: I'm happy, because for the first time Southeast Asia joined a big event such as this and I'm
being one of the players.
Muxt: I feel privilege as I was chosen as a sub.
KingMoecchi: I was so happy but at the same time very sad because only me and Feezle from the
original FearUs roster are able to join Dreamhack. Comeandkill cant join because he is from Mongolia,
Velgor also because he is from India. Myuji and RestrictedGOD got their visa denied and Agnical had an
urgent family issue 🙁
Q: What are your thoughts on the result of Dreamhack Valencia overall?
FeezleFeez: For sure it was surprising because the top 1 and 2 seeded teams lost their matches and
Cryptik ended up winning against the Chinese team.
FarrellYkw: It is a proof that you need more than individual skills to win in Paladins.
KingMoecchi: Awesome! I got to see epic matches live!
Muxt: Quite a shocker as none of the top seeded teams made it to the finals.
Q: What match is the most memorable to you?
FeezleFeez: The last match between Kanga and QG.
FarrellYkw: QG vs Kanga on Ice Mines.
Muxt: When QG knocked out D69.
Mimzki: Kanga vs QG
KingMoecchi: It was the last round of the last map (Game 7) between QG vs Kanga Esports. It was super
epic, very intense! Thanks to hirez i got to see it live 😀
Q: Who do you think is the best players in the whole tournament?
Feezlefeez: For damage it is DiGeDoG , frontline is WarDoom , flanker is ShaSha and for healer it is
Kusqt.
FarrellYkw: Wardoom is massively underrated.
Muxt: Damage it is doesupz, frontline would be WarDoom, flanker is QGShaSha and support would be
Kusqt.
KingMoecchi: Damage it will be QGGuagua, frontline is WarDoom, flanker is QGShaSha and support is
Kusqt.
Q: Any funny moments that you can share with us while you are in Valencia?
Muxt: At a bar after the last day, as the bar was located at the foot of a building of apartments, it got
really loud and people were actually throwing water and eggs down. 😀
FarrellYkw: Most of the times when I'm laughing. It's probably because of the other teams making a
joke when we are hanging out.
KingMoecchi: When me and Feezle went to see historical buildings in Valencia by bus, we accidentally
paid the bus with Lyra (Turkish currency) and then I had a debate for like 2 minutes about it with the bus
driver before I realized that Feezle gave me wrong coins. -_-
Q: How are your families and friends been reacting throughout the tournament while you
were in Valencia?
FeezleFeez: My parents and friends are very happy and proud because I can play this game
internationally out of my own country.
FarrellYkw: They have been very positive.
Muxt: They were really supportive and encouraging!
KingMoecchi: They were very supportive, funny thing is that my dad took an interest and watched my
games without saying a word to me. When I got back home he just said some stuff about Paladins like
Gankstars, team seedings, my teammates' visa problem and also Paladins Global Series. I was like "WTF
how could you know all of this? lol". He done his research well I guess hahaha.
Q: What are your thoughts about the future of Southeast Asia's competitive scene after
Dreamhack?
FeezleFeez: I hope going forward SEA will have more pro players and always participate in big events
such as this.
FarrellYkw: The Paladins Global Series will surely help Southeast Asia scene a lot.
Muxt: It's gonna get bigger and better!
KingMoecchi: We are growing and I believe that we are improving and getting there! All we have to do
is just focus and discipline! We will get there to the top! Arr arr!~
Q: Message to your fans in Southeast Asia.
FeezleFeez: Thank you for all who have supported me and my team FearUs, I hope in the next
competition me and the team can be better prepared representing SEA.
FarrellYkw: Thanks for all the kind words and supports that you guys give to us 🙂
Muxt: Never stop gaming and I'll see you in the realm! 😛
Mimzki: Sorry I didn't make it good. I wish I could have done better than that.
KingMoecchi: I know that there are some people that are not very supportive to us in Dreamhack,
saying we are forcing ourselves too much by using 3 subs and still coming to the event just to get
humiliated in first round etc. Please give us another chance, keep believing in SEA teams.
YES, we are new but we are still growing up until now. We the SEA teams gonna need a lot of support
from all of you SEA players because you guys supports are our foundation to stand strong competing
with the best of the best from other regions. That is all thank you! and sorry for my bad engurishu. :/
We are sure that this is just the start of the Paladins competitive scene in Southeast Asia. The upcoming
Paladins Global Series will sure be exciting as Team FearUs now have crosshairs pointed at them and
there are a lot of teams are looking to dethrone them take the title as the "Kings of the SEA".