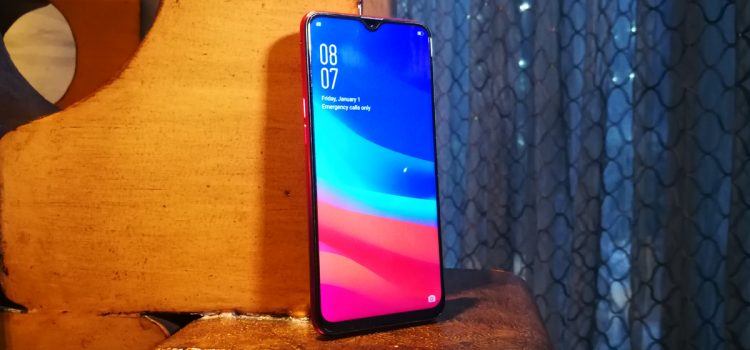 More and more, midrange smartphones from all the locally-available brands are incorporating bigger and bigger specs in their devices. Gone are the days when...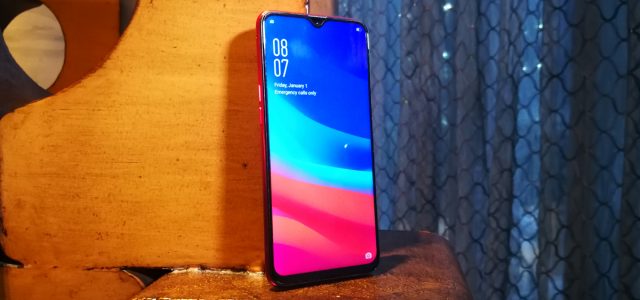 More and more, midrange smartphones from all the locally-available brands are incorporating bigger and bigger specs in their devices. Gone are the days when a midrange offering compromises one feature in favor of cutting costs. Also gone are the days when certain specs or features are reserved only for flagships.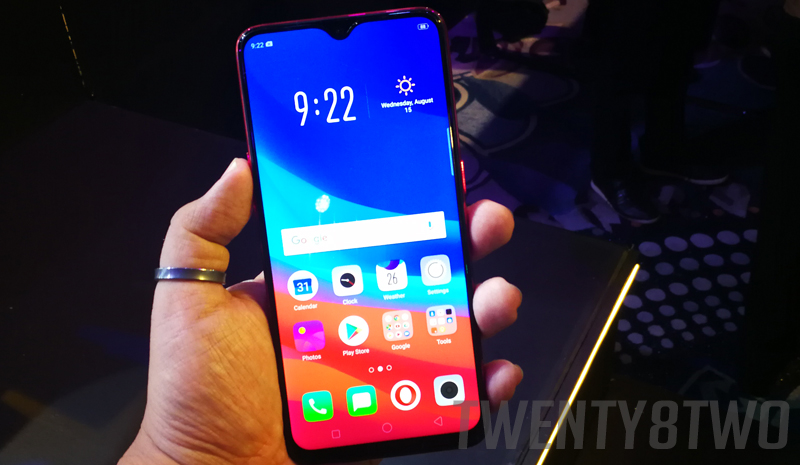 The new OPPO F9 is an example of a midrange smartphone what has a lot going for it. First off, the specs:
6.3 inches, 19.5:9 Aspect Ratio Waterdrop Screen display
Helio P60 Processor
Octa-core (4×2.0 GHz Cortex-A73 & 4×2.0 GHz Cortex-A53)
ARM Mali-G72 MP3 800MHz
64 GB (up to 256 GB)
6GB RAM
ColorOS 5.2, based on Android 8.1 Oreo
16 MP, f/1.8, PDAF + 2 MP, depth sensor rear camera
25 MP, f/2.0 HDR front camera
3500mAh with VOOC Flash Charge
The F9 has the latest Helio chipset, the P60. Where you'd usually get an older generation processor on a midranger, the F9 doesn't compromise, allowing it to have AI capabilities and a bit of future-proofing. It's GPU is purpose-built to compliment the chipset, and is still one of the current GPUs Mali has to offer (note that the newest Mali chip is the G76, which just released and therefore, not yet applicable in this year's crop of smartphones)
64GB of storage used to be the standard capacity for flagships, but midrangers are quickly adapting to it as a stock offering. Soon enough, you'll see phones within the F9's price tier sport 128GB of storage!
The great thing we've noticed about the F9 is the RAM. 6GB RAM isn't something to easily dismiss here. Where it used to be a mainstay in flagships, the F9 is boasting such a large RAM capacity that it can easily play all the latest mobile games you could ever think of, and still have enough to multi-task. For us, the 6GB RAM is a big draw for the F9, and will certainly favor a lot of mobile gamers.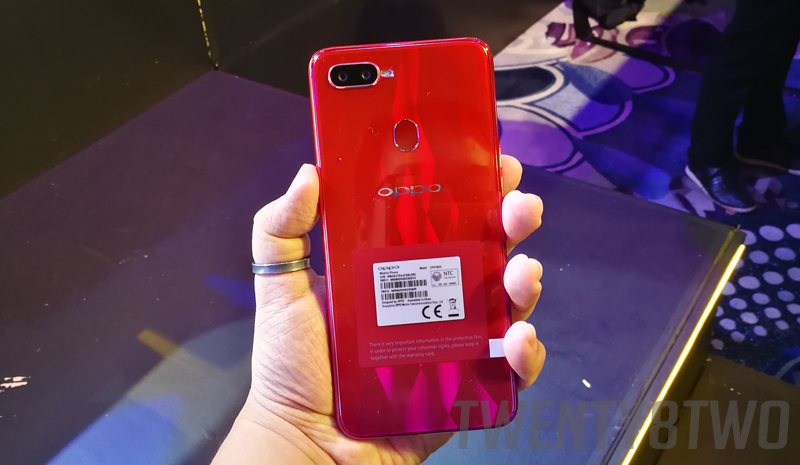 Despite all the heavyweight hardware inside the phone already, the F9 has an impressive pair of rear shooters (16MP + 2MP). Both cameras have AI recognition software built in, and is already a standard for camera setups in mobile phones. The F9 also has a large 25MP front camera, a trademark of the F series from OPPO. The re-invented 'Sensor-HDR' technology dramatically improves backlight selfies and allows users to check high dynamic exposure live effects in real-time.
Then finally, there's the VOOC quick-charge technology. Not all OPPO phones sport this type of charging, and the company claims that five minutes of charging time is equivalent to two hours of talk time. Even if you're not really keen on talking to someone for two hours on a dying phone, the quick-charging tech in the F9 can be a godsend during emergencies. We'd like to note that the VOOC charging technology only works with a VOOC-capable device (like the F9), a VOOC charging cable, and a VOOC charging adaptor. While that may sound a little exclusive, OPPO has made sure that each piece of the setup (phone, cable, adaptor) has safety precautions to prevent overcharging, overheating, and other dangerous situations. The intelligent five-layer protection system of the F9 ensures the safety of your investment and most importantly, you.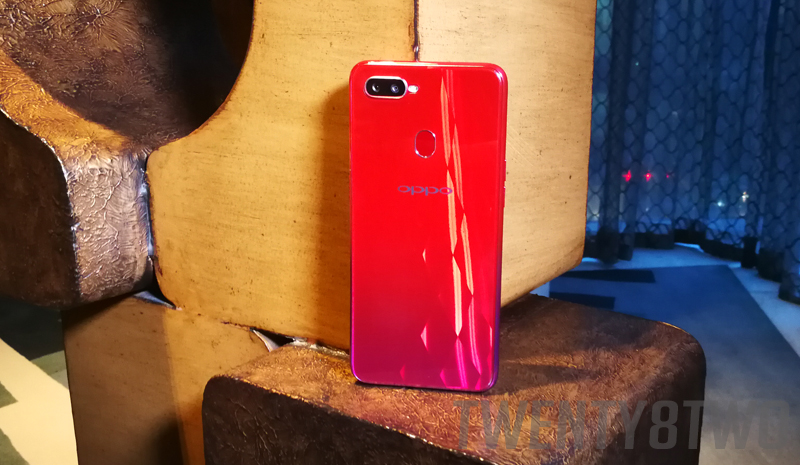 The OPPO F9 is priced at Php 17,990. It's a little higher than the other phones in its class but when you think about it, a few thousand pesos extra for 6GB RAM, the latest Helio and Mali chips, plus VOOC technology is a very great deal.
The F9 comes in two colors at the moment: Sunset Red and Twilight Blue. Additionally, consumers may avail via Home Credit at 0% interest for 9 months. It is also available with Smart at GigaX Plan 1299. Pre-order starts August 24, 2018 until August 30, 2018 where customers can get freebies worth up to PHP 3,490.