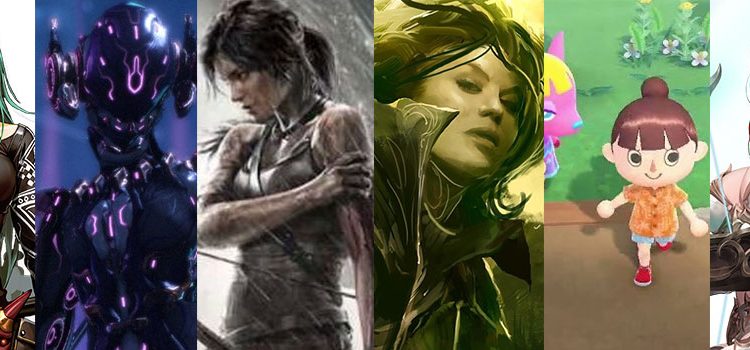 A quick list of games to get into and keep you entertained while staying at home.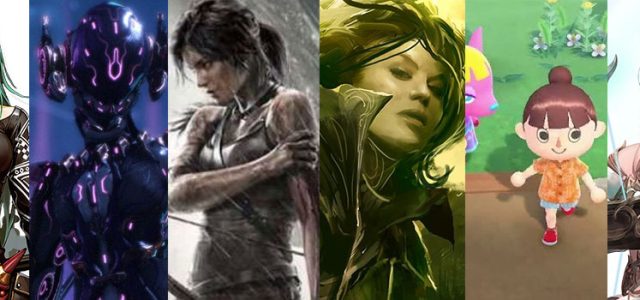 We're currently under lockdown or enhanced community quarantine, and everyone is highly encouraged to stay home and indoors due to COVID-19. It's the best way to help stop the spread of the virus so many companies have also initiated work from home guidelines for employees who are not frontliners. Before we go further, please follow the rules and stay at home. This isn't a vacation, as the pandemic threat is very real.
Because of the lockdown, we've noticed a lot of gamers firing up their games a lot earlier than usual, which is a given. After all, you really don't need to commute home through traffic anyway. This is an opportune time to check into your backlog of games.
There are also other games out there that are more social in nature. MMORPGS are still prevalent as well as other games. Here's our list of games to check out and play that will keep you entertained during the lockdown.
1. Animal Crossing: New Horizons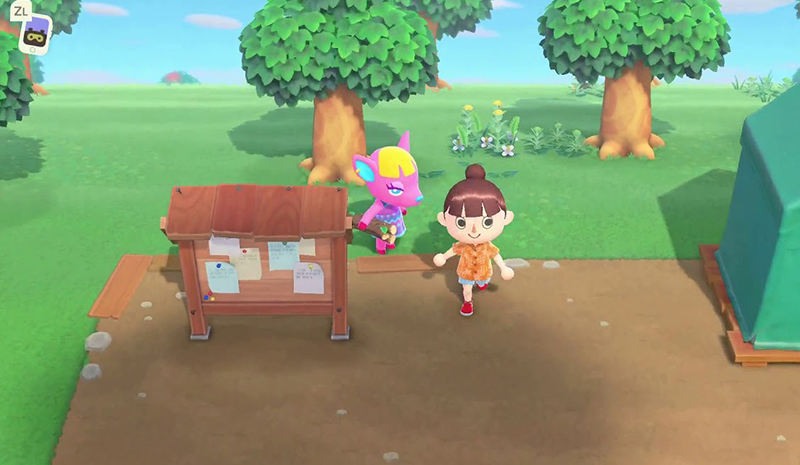 The recently-released Animal Crossing: New Horizons for the Switch may have a physical copy that most people pre-ordered; however, due to the lockdown, most people opted for the digital copy instead. It's a farming/island life simulator that allows you to plant, harvest, fish, and craft different things to make your island a self-sustaining little piece of heaven. What's more, you can have your friends over to hang out and help out. This game is better when you have Discord so you can chat in real time while helping each other out.
2. Tomb Raider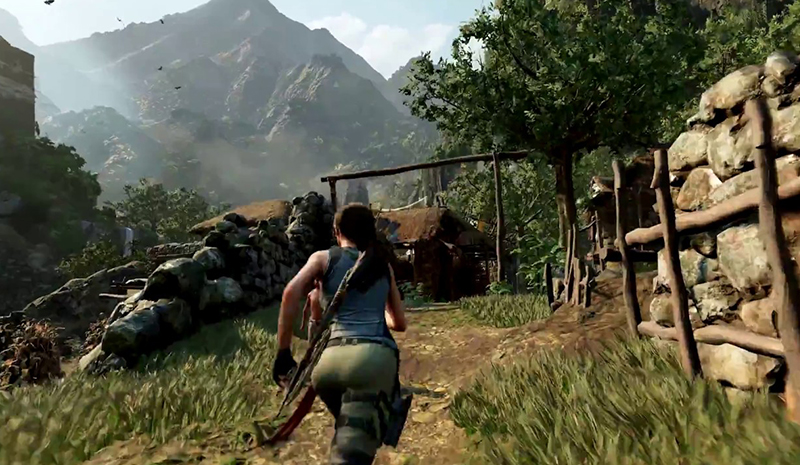 Free right now on Steam, the remake of the popular adventure game puts you in the shoes of adventurer Lara Croft, as she makes her way into a heavily-armed island base full of baddies. There are many weapons available to you in this third-person game, complete with great graphics, awesome story, and really intense interactive cutscenes. This game is perfect for people who just want to disconnect for a while and immerse themselves in a story-driven game.
3. Arknights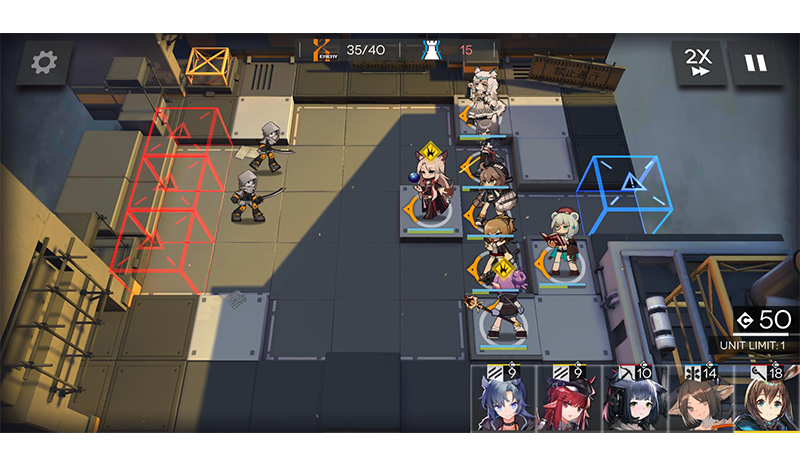 Arknights is a tower defense game with an anime gatcha component. Through playing the game, you get to recruit operators to add to your roster. These operators or characters have different abilities both offensive and defensive, to help you hold the line against enemy attacks. The operators come in the form of anime characters that you have a randomized chance of getting; from the more common two and three star operators to the rare five or six star operators. You can spend resources to level them up to make them more powerful and unlock new skills. If you prefer games on your mobile phone, then definitely give Arknights a try. It has great visuals and a great soundtrack as well!
4. Warframe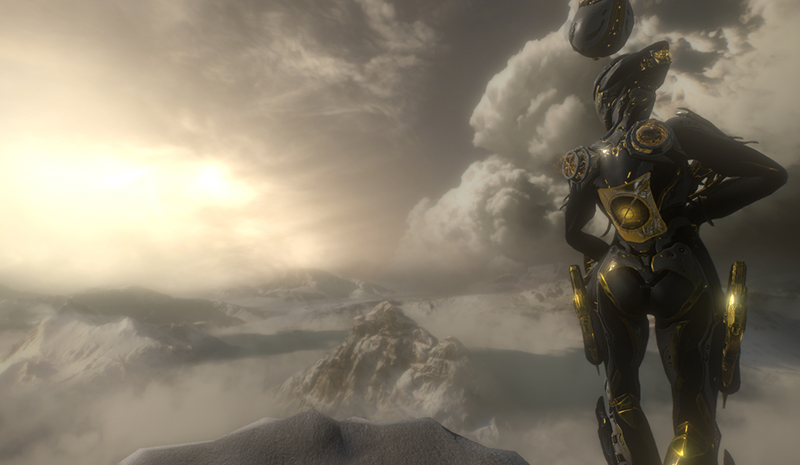 No matter what platform, Warframe is the free-to-play looter shooter MMO that lets you become a futuristic space ninja, bullet jumping through enemies then either slicing and dicing them or shooting them with a myriad of weapons. There's a lot to do in this game and the community is very helpful to new players. We've made several guides and articles about this game and it's really a gem, from visuals to mechanics. Alternatively, Destiny 2 is also available for free on Steam, which has similar mechanics as Warframe. Both are AAA free to play games so check both out!
5. Guild Wars 2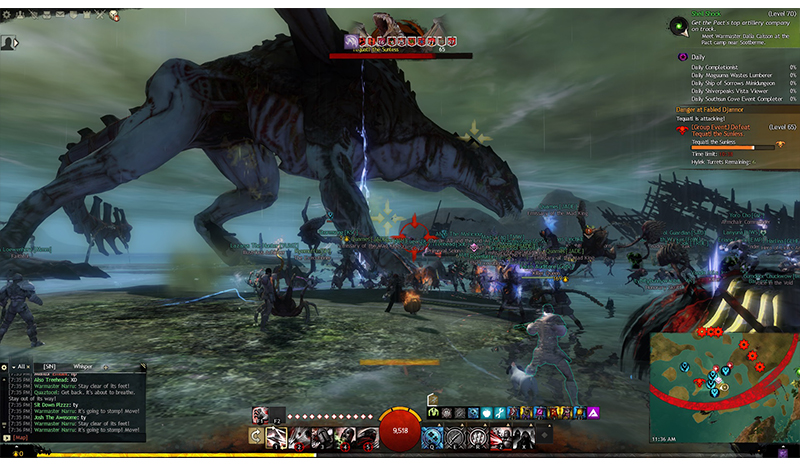 One of the classic MMOs from the early 2010s, Guild Wars 2 has continued to remain strong. The explorable PVE areas are bigger, both horizontally and vertically, with many things to do for the newbie and the veteran alike. Alternatively, there's also Final Fantasy XIV, the online MMO variant of the franchise. It also boasts a rich story and more traditional RPG mechanics than Guild Wars 2, plus it's on paid subscription.
BONUS: MU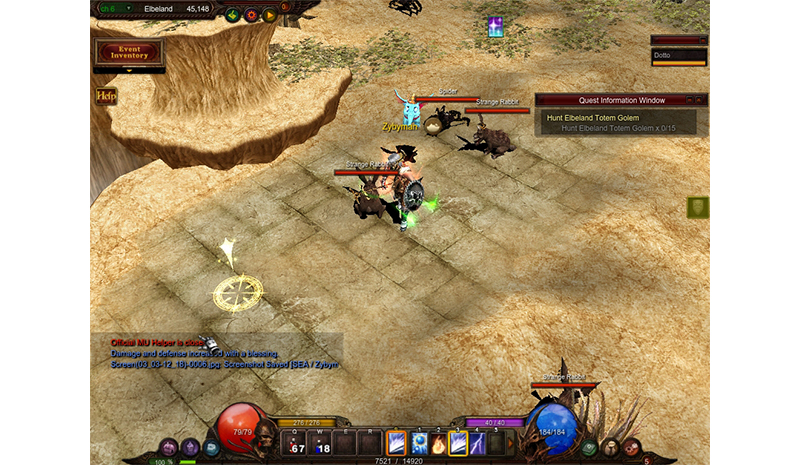 One of the oldest MMORPGs and the one older gamers remember, together with Ragnarok Online, MU is an isometric hack and slash game that has Diablo 2 vibes and a wide (we really mean wide) assortment of game modes, monsters, bosses, and dungeons to keep a gamer busy. Out of all the games we've listed here, MU takes the cake for the game with the most grind, but this version of MU from PlayPark is already Version 13, so it has a few quality of life features that will be a welcome change from the old version, especially for the lifespan of your mouse's left click button.